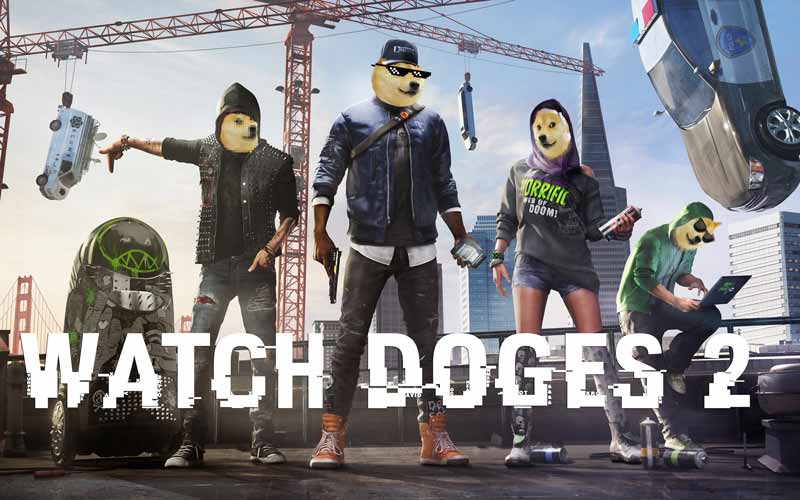 Watch Dogs may have been a success on the sales charts when it first launched, but the critical reception was very much the opposite of those million-plus numbers. A boring protagonist, clearly downscaled graphics and a few bugs that still send PC adopters of the title into a catatonic state when mentioned resulted in lukewarm reviews on launch.
It's also very much an example of history repeating itself. Remember the first Assassin's Creed? Massively impressive but let's be honest here: It was kind of crap. Working better as a tech demo than an actual game, Ubisoft had a lump of coal that they needed to squeeze into a diamond. And they did just that with the first sequel, which earned the rave reviews that the first game lacked.
That's the result of going back to the drawing board and listening to the fans, a process which the developers of Watch Dogs adopted for the first sequel. "The team were really proud of what the first game accomplished and we learned a lot from that experience," marketing director Mark Slaughter said to MCVUK.
The development team listened to players and have worked very hard to implement changes based on that feedback into the next instalment. There will be a more relevant narrative with deeper characterisation; a fresh, lighter tone, more creative hacking options, better driving and a seamless online experience.

Add to this more choice on how to approach challenges and a great sense of dynamism and variety in the game world and the team have worked very hard to produce a strong offering that the players will love.
"There's been a huge amount of feedback from Watch Dogs; the studios have listened and have added everything possible to the new game to ensure that the experience is a significantly better one. The previews so far have shown this is the case," UK MD Rob Cooper added. Enh, I'm still thinking that a preview is your usual vertical slice of tightly constrained action but I'm still cautiously optimistic.
[typed string0="Everything changes tomorrow" typeSpeed="20″ startDelay="0″ backSpeed="20″ backDelay="100″ loop="1″]
If anything, I'm definitely behind the more optimistic tone of Watch Dogs 2, even if it does require playing as my natural enemy: Young idealistic hacktivists who emote through LED emoticons on their helmets. You don;t know how to hack, maaaaaaaaan. Did you ever rollerblade down a city street trying to escape the law while quoting the Hacker manifesto?
Neither did I, but 1995 was a weird time man. HACK THE PLANET! Anyway, Watch Dogs 2 is out this week.
Last Updated: November 14, 2016