It's been a few years since I've had the pleasure of attending Gamescom and to be honest this year it's been a bit of a rush job on my side so I've not prepared myself as I usually would have – so I'm taking the easy way out and asking all of you to help me out.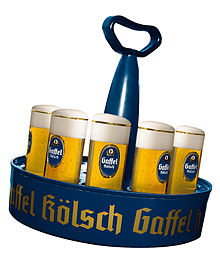 So first things first. The #1 best thing about Gamescom is that it is held in Cologne which hands down has the best beer on the planet. Kolsch. Granted each of the different brands of Kolsch are different but it doesn't really matter since they are all absolutely amazing. There is also an Italian restaurant that I was taken to when I was there that served the best Alfredo I've ever had with shavings of truffle on it. Man, it's a hard life working in the gaming industry.
But it's not all amazing beer and food at Gamescom there is also the not too small matter of a huge array of new games being shown off, some amazing tech and an absolutely massive cosplay and geek lifestyle expo.
So here's my list of things that I'm excited to see at Gamescom this year. Let me know what I'm missing and what you are really excited about.
Call of Duty WW2

Infinite warfare never hit the spot for me but I'm 100% ready to get back into COD in a big way and I think WW2 may just be what the brand needs.

Assassins Creed

Our favourite "ethical" assassin will be landing in Egypt this year, nuff said.

The Crew 2

Ubisoft open world car game The Crew didn't hit the perfect notes on release but the changes since have made a big difference and I have a feeling this new one is going to be a smash hit.

Cuphead
Super Mario Odyssey

It feels like an eternity since Super Mario Galaxy 2 hit our shelves. It's high time for a new 10/10 Mario game

FIFA 18

Yeah laugh all you want, I love the FIFA games and can't wait to get hands on with the latest iteration

Battlefront II

Honestly, I thought the last Battlefront was pretty simplistic even if it was gorgeous. However, I do think EA is going to smash this one out the park and a rumoured massive marketing campaign is about to land to get this one imprinted in our skulls.

Crackdown 3

Weird they are calling it Crackdown 3 when we've only had one previous Crackdown… No one will mention the game that used the moniker Crackdown 2
So those are the ones I know are going to be making an appearance of some sort and which I'm excited about but what are you most looking forward to being shown off at Gamescom this year?
Need more Gamescom in your life?
Check out our Gamescom 2017 portal powered by Megarom Games
Last Updated: August 8, 2017