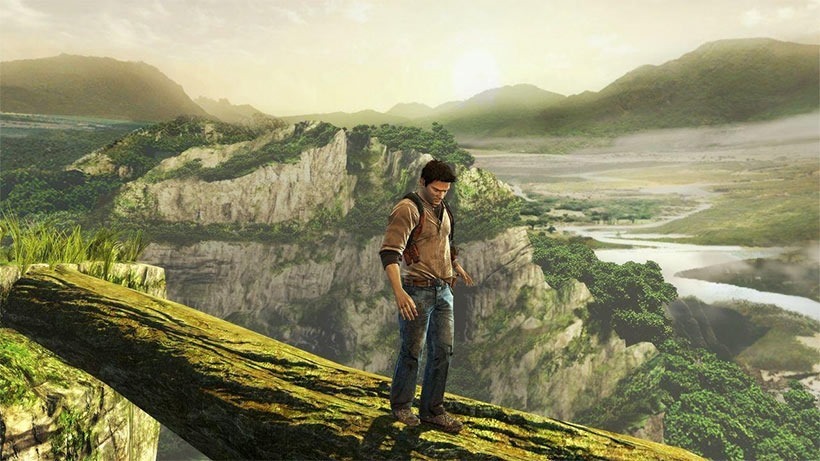 I actually rather liked Uncharted: Golden Abyss. The Vita-exclusive game, all that silly forced touch and gesture controls aside, told an interesting enough story, set before the first game. It didn't really do much to establish Nate as a character, or explore his relationship with Sully or anybody else really – but it was a fun enough game that I actually preferred to the combat-heavy Uncharted 3 in some ways.
Many are wondering why Golden Abyss – the only proper Uncharted game not made by Naughty Dog – isn't part of the Nathan Drake Collection, which bundles all three of the PlayStation 3 Uncharted games together.
According to Naughty Dog, it was something they considered – but ultimately decided against it as it has no real place in the story arc that frames Uncharted 4.
Speaking at EGX (via Power Up Gaming) during a presentation on the history and future of the series, community strategist Arne Meyer said that that including Golden Abyss was "definitely under consideration" for the impending collection "because we were trying to see how we could collect all of the Uncharted games.
"But when we went back and looked at what we were trying to do with the Nathan Drake Collection, we realised that those three games – the trilogy – actually provided a particular narrative arc that led into Uncharted 4. We wanted to keep that as a holistic collection for that reason, and Golden Abyss kind of lives a little bit outside of that."
And I actually agree with that. Golden Abyss was fun to play, but really felt disconnected from the other games, which I suppose was one of its intentions. Released as a launch title for Sony's PlayStation Vita, the Sony Bend-developed prequel of sorts gave us a glimpse of the sorts of console-quality games we'd be playing on Sony's handheld – only it didn't really, because Sony ended up largely ignoring the handheld, letting it instead become the favoured place to play indie games on the go.
The Nathan Drake Collection is coming to your PlayStation 4 next week, giving you all the Nathan Drake you can handle, in one convenient, remastered package. There's a 7GB demo of the collection up on the PSN right now, giving you a look at the fifth level from Uncharted 2.
Last Updated: September 29, 2015