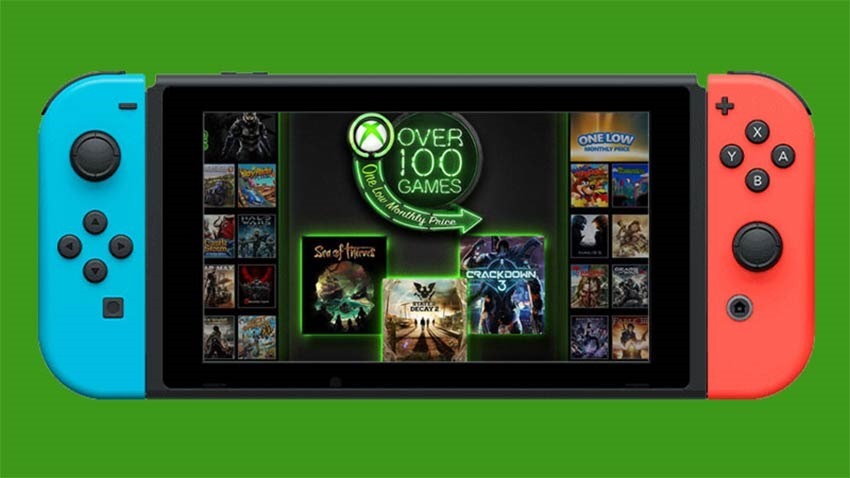 Nintendo and Microsoft have an existing partnership, thanks to Minecraft's cross-platform play. That game runs through Xbox Live, and even uses the service on Nintendo's Switch for its multiplayer. Imagine if that partnership was extended?
That's the rumour doing the rounds via the often on-point Direct-Feed Games. they suggest that several sources have indicated that there's an even bigger partnership to come this year, that'll see Microsoft publishing more of its software on the Switch. In addition to this, Nintendo's system can expect to have "one high profile Xbox One indie exclusive" added to its library. That game is reported to be Ori and the Blind Forest, and that's as perfect a game for the Switch as could be.
There's more through! The rumour also says that Microsoft will release an Xbox App on the switch, which would not only provide access to Game Pass, allowing downloads of games that are on both systems, but also support Microsoft's impending XCloud cloud gaming services. It would allow the Switch to run more hardware intensive games via streaming.
It's a pretty wild rumour, but it's one that actually makes a bit of sense. Microsoft sees the Xbox as more of an evolving service than a singular platform, and on-boarding more hardware aligns with their strategy. Nintendo knows the Switch doesn't have the power to run the latest AAA blockbusters, and already has streaming versions of games like Resident Evil 7 and Assassin's creed Odyssey available in Japan. Bu leveraging Microsoft's more global infrastructure for that streaming, they can position the Switch as the ultimate handheld.
I hope this comes to fruition, because this could make both platforms stronger. It also ties into rumours of Scalebound being revived as a Nintendo Switch exclusive. Microsoft still owns a lot of the material related to that IP, but if they partner with Nintendo, it could actually happen.
Last Updated: February 22, 2019