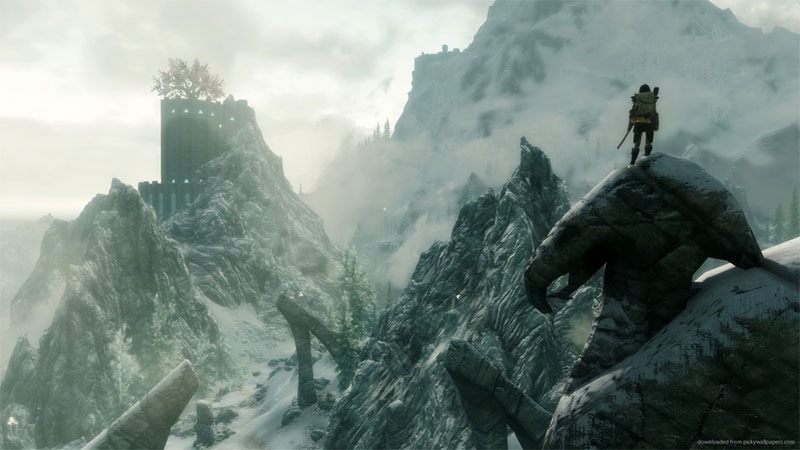 Of course there's going to be a new Elder Scrolls game. Skyrim is still one of the most popular games in this blue planet of ours, so it's inevitable that we'll be getting a follow up. We told you that Bethesda's Pete Hines said as much, but that fans should expect a long, long wait to hear any news of a sixth numbered Elder Scrolls.
In fact, much like the reveal of Fallout 4, you won't be hearing about the game until it's nearly done.
"You're not going to be hearing first details on [Elder Scrolls 6] years before the game comes out, absolutely not," Hines told PC Gamer. According to that site, the only reason Hines confirmed The Elder Scrolls 6's existence was because he was tired of being asked about it all the time, so he was hoping people would shut up about it. Apparently they haven't because, well, here we are.
Just don't expect it any time soon, because, Hines says, "It's not the next thing we're doing nor the thing we're even doing after that."
Of course, they could just spring it on us at E3 next year just as they did with Fallout 4 – which was announced just months before it was set for release. Why?
"The motivation came from both sides," Hines tells PC Gamer. "Anything we want to do from a PR-marketing perspective always has implications on the devs, right? Whether that's trying to capture video or trying to put together a demo: it's an additional ask above and beyond just working on the game."
In the meantime, of course, there's that remastered, retextured, rejigged version of Skyrim coming to the newer consoles and PC that you'll have to make do with.
Last Updated: August 15, 2016