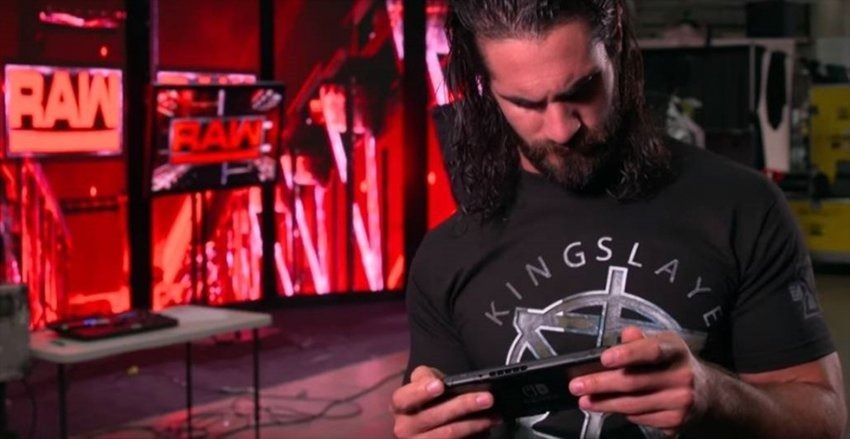 WWE 2K18 was arguably the worst WWE game released in years. It was a broken mess of a game, riddled with bugs and glitches that ranged from the very silly, to the game-breaking. In our review, we said the game was all style and no substance.
"2K's fifth WWE game has all the style and none of the substance of WWE games of old. All show and no actual in-ring talent, everything new in WWE 2K18 is quickly superseded by an uneven graphics engine and a career mode that's certified G for Grody."
Even worse than the primary console version of the game though was its Switch port, which was a poorly cobbled together. With a Metacritic score of just 35, it's safe to say that the port is a mess. Says IGN:
"WWE 2K18 for the Switch wasn't ready to be released, plain and simple. The degree of slowdown in any match type with more than two people in the ring at the same time is simply unacceptable. Add onto that the weird audio glitches and an overall lack of polish, and the underwhelming single-player modes that impact all versions of WWE 2K18, and you have a Switch port that even the biggest of wrestling fans should stay far away from."
This year, 2K isn't rushing a Switch port to release. In fact, they're not releasing one at all. This is obviously upsetting news for the intersection of the Venn diagram of Switch owners and wrestling fans, as they'll not be able to enjoy this year's slobberknocking on the go.
"WWE 2K19 will not be available on Nintendo Switch. 2K is focused on making the best possible experience for WWE 2K fans and will continue evaluating all opportunities to deliver the franchise across additional platforms."
WWE2K19 is coming to PC, PS4 and Xbox One on October 8 – and we can only hope that it's a better game than last year's abysmal effort.
Last Updated: July 10, 2018