Over a year ago, YouPorn decided that they wanted to get involved in the eSports scene. Around six months passed before they finally sponsored Play2Win – a Spanish team who got rebranded and placed under the newly formed Team YP umbrella. The relatively unheard of squad went on to do… absolutely nothing noteworthy. Still, it hasn't stopped the porn distributors from growing their eSports division further. They've now signed up a North American Dota 2 team.
Here's a snip from the official press release (via The Daily Dot):
YouPorn, a leading free, online adult entertainment website, today announced the acquisition of a new eSports gaming team to add to their Team YP division. Known as No Broodmama, the players join YouPorn's professional gaming organization, Team YP as they begin play this weekend in the ESL-One New York qualifier (September 11-13) to secure a spot in the ESL-One New York final.
… No Broodmama? Who the heck is that? I've honestly never heard of them, or any of their players.
Anyways, they debuted at the ESL-One New York qualifiers this past weekend. How did they do? Did they secure a spot for the main event? Let's see… (image via GosuGamers)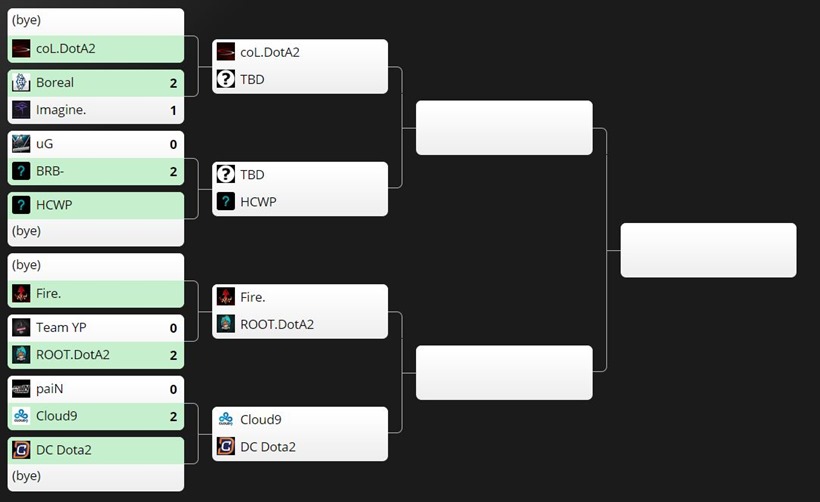 Nope! Well, that's a bit of a mood killer following their big sponsorship landing.
It really makes me wonder what YouPorn are aiming to do in eSports. Don't get me wrong, I'm glad they are grabbing teams and backing them, but surely they should be sponsoring squads that at least stand a chance of making a proper name for themselves? I mean, read what the Vice President of YouPorn, Brad Burns, said after signing up 'No Broodmama':
"We're especially excited about this partnership, for it's a validation of our vision for our future within the eSports industry. Formed 1 year ago, Team YP is now looking to affirm its presence as one of the world's best eSports gaming organizations."
Wanting to establish the world's best eSports organisation is admirable. Trying to do it by grabbing random teams that nobody has heard of seems an odd way to do it though, at least in my opinion.
Perhaps I am being too harsh, and 'No Broodmama' had a bad day. Only time will tell if they have it in them to achieve admirable results. Maybe we will see them at TI6 next year? We'll just have to wait and see.
(Header)
Like esports?
Check out esports central
Last Updated: September 14, 2015