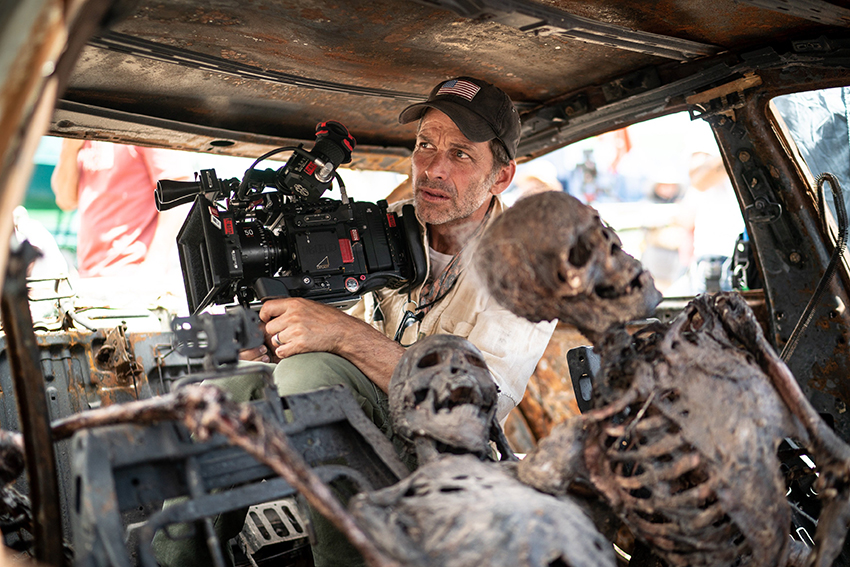 Contrary to popular belief (or at least just fervent fanaticism of certain corners of the internet), Zack Snyder is actually doing more than just releasing his long-awaited director's cut of Justice League on HBO Max this year. The fan-favourite filmmaker has another big-budget effects-laden ensemble blockbuster at another streaming platform in the form of his Netflix's Army of the Dead.
The streaming giant is all in on Snyder's production, having already greenlit both a prequel film and anime series, but as for the film itself, we've seen/heard very little other than a handful of pics and the film's blurb about it following a group of mercenaries who, during a zombie outbreak, decide to enter a quarantined zone in Las Vegas to steal all the riches that had been left behind. That's all changing this week.
First up, Netflix and Snyder have revealed just when Army of the Dead will come for our brains as the film has been scheduled for release on 21 May 2021. That's almost exactly three months from now, which is a lot sooner than some expected! We'll also be getting our first proper look at the film this coming Thursday (so probably early hours of Friday morning here in South Africa) when the first trailer is set to drop.
The announcement was coupled with the first poster for the film which you can check out below.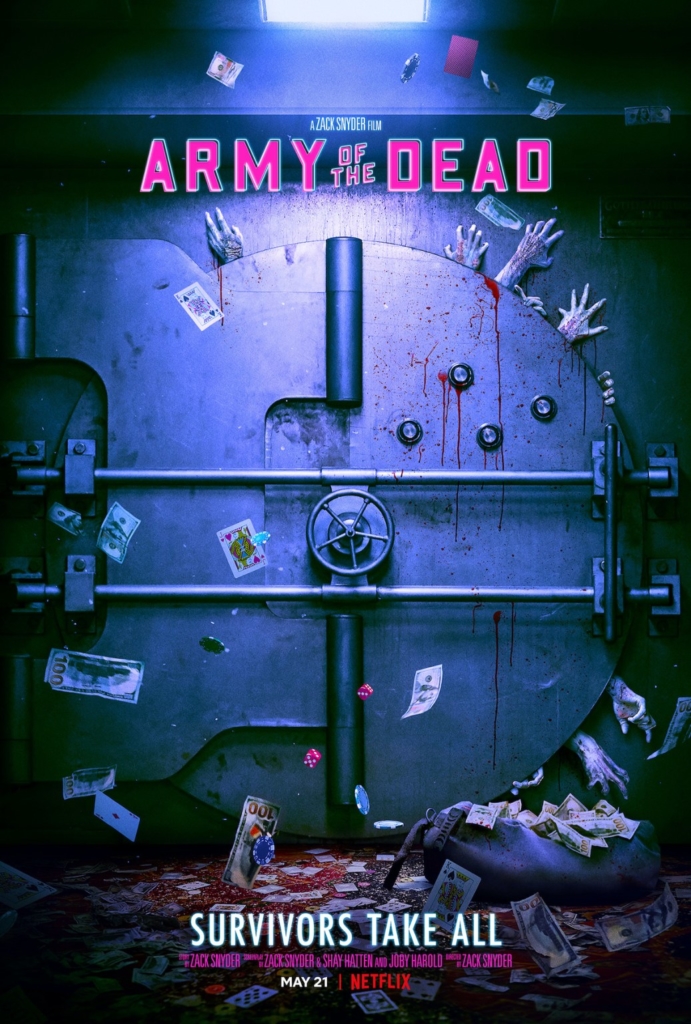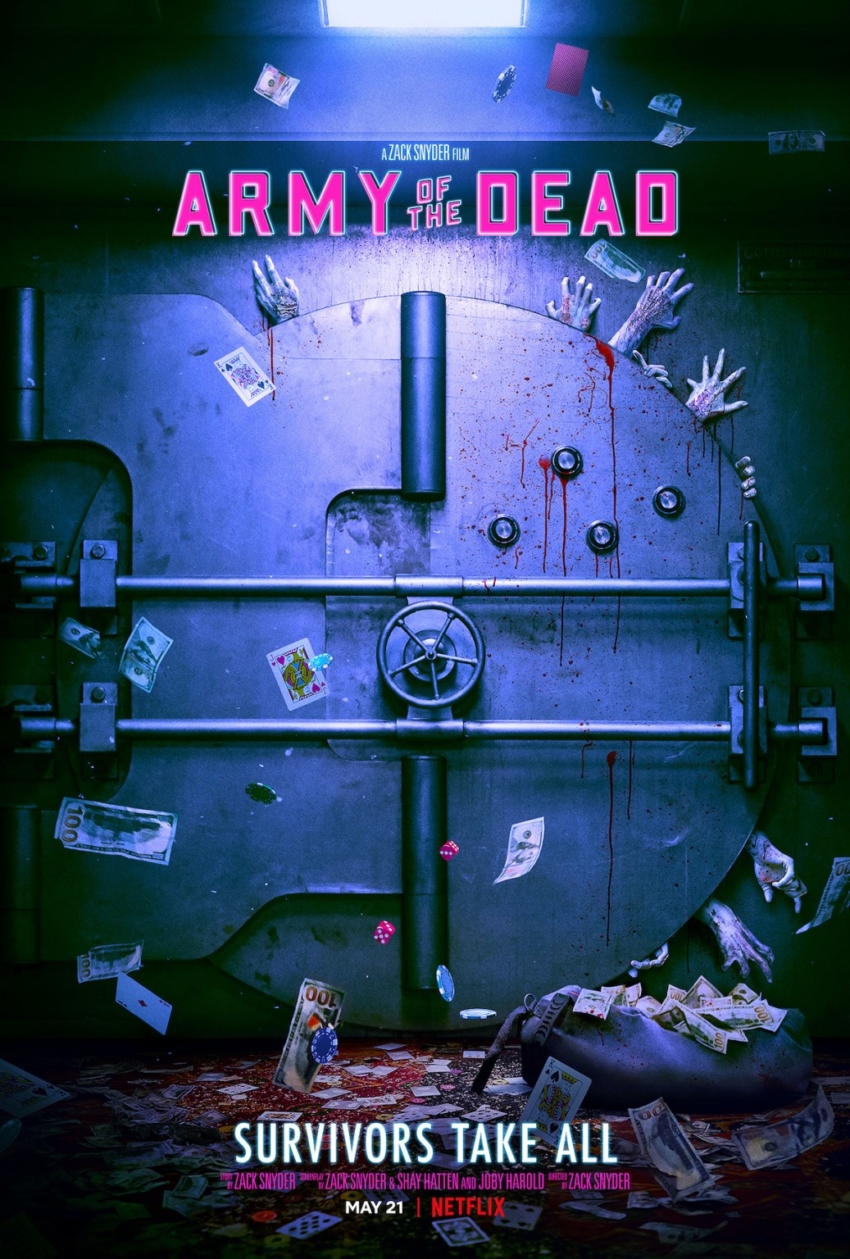 Army of the Dead features a massive cast led by a massive dude in Dave Bautista. And last week, prior to this announcement, the pro-wrestler-turned actor sat down with Empire to reveal that he actually turned down a role in James Gunn's The Suicide Squad to star in Snyder's film. Turns out that Bautista loves the zombie genre and has always wanted to do a project for it. He even offered to take a role on AMC's The Walking Dead for free but was surprisingly turned down.
I'm a zombie fan. I tried to get on Walking Dead for years. I said I would come and play a zombie for free, but they said, 'You're too big!'
Well, Bautista is apparently just the right size to lead Army of the Dead which also stars Ella Purnell, Omari Hardwick, Ana De La Reguera, Theo Rossi, Matthias Schweighöfer, Nora Arnezeder, Hiroyuki Sanada, and Garret Dillahunt, Tig Notaro, Raúl Castillo, Huma Qureshi, Samantha Win, Richard Cetrone, and Michael Cassidy. Notaro was a notable addition to the cast, actually replacing Chris D'Elia in late 2020 after the latter faced a slew of sexual misconduct allegations from a previous production. Her scenes, as the merc team's helicopter pilot, were spliced in using editing and some CG.
Last Updated: February 22, 2021