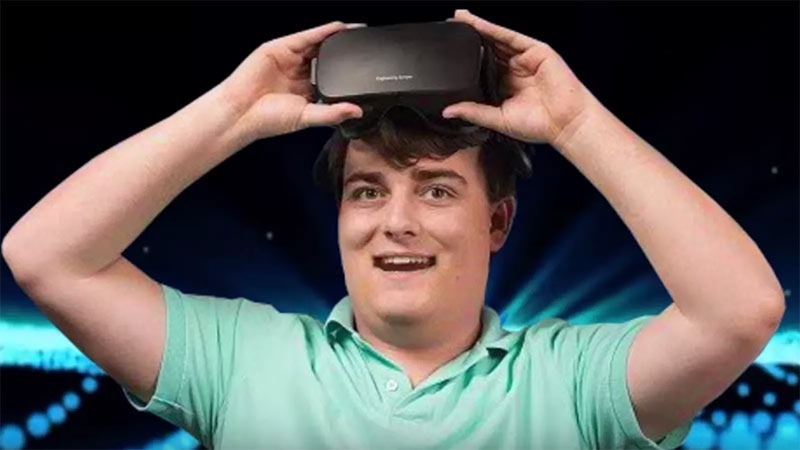 There's been a legal war waging between the Facebook-owned Oculus Rift Virtual Reality headset maker and Bethesda's parent company ZeniMax for some time now. ZeniMax claims that Oculus misappropriated trade secrets and ignored non-disclosure agreements when it built its VR headset and the technologies surrounding it.
The case has been in court since January, and it's now come to a close. A jury has found Oculus guilty of breaking those non-disclosure agreements, which means that the company now has to pay up. The VR maker has been ordered to pay half a billion dollars to ZeniMax for breaking the agreements. The same trial dismissed ZeniMax's claims that Oculus misappropriated trade secrets, so they won't be getting the 2 Billion Dollars they asked for.
Of that $500 million, Oculus has to shell out $200 million for breaking the NDA and a further $50 million for copyright infringement. Oculus and co-founder Palmer Luckey have to pay out a further $50 million for false designation, and the other co-founder, Brendan Iribe has to pay out $150 million.
ZeniMax is pleased.
"We are pleased that the jury in our case in the US District Court in Dallas has awarded ZeniMax $500 million for Defendants' unlawful infringement of our copyrights and trademarks, and for the violation of our non-disclosure agreement with Oculus pursuant to which we shared breakthrough VR technology that we had developed and that we exclusively own," the company said in a statement.

"In addition, the jury upheld our complaint regarding the theft by John Carmack of RAGE source code and thousands of electronic files on a USB storage device which contained ZeniMax VR technology. While we regret we had to litigate in order to vindicate our rights, it was necessary to take a stand against companies that engage in illegal activity in their desire to get control of new, valuable technology."
Naturally, Oculus doesn't find the outcome very appealing – so that's exactly what they'll be doing.
"The heart of this case was about whether Oculus stole ZeniMax's trade secrets, and the jury found decisively in our favor," an Oculus spokesperson told Polygon. "We're obviously disappointed by a few other aspects of today's verdict, but we are undeterred. Oculus products are built with Oculus technology. Our commitment to the long-term success of VR remains the same, and the entire team will continue the work they've done since day one – developing VR technology that will transform the way people interact and communicate. "
As a result of the ruling (particularly the bit related to copyright), ZeniMax is seeking an injunction to have sales of the Rift halted.
"We will consider what further steps we need to take to ensure there will be no ongoing use of our misappropriated technology, including by seeking an injunction to restrain Oculus and Facebook from their ongoing use of computer code that the jury found infringed ZeniMax's copyrights," ZeniMax chairman and CEO Robert Altman told GamesIndustry.
If this goes ahead, the Rift could be pulled from stores – but it's more likely that the two technology companies will reach a settlement of some sort.
Last Updated: February 2, 2017