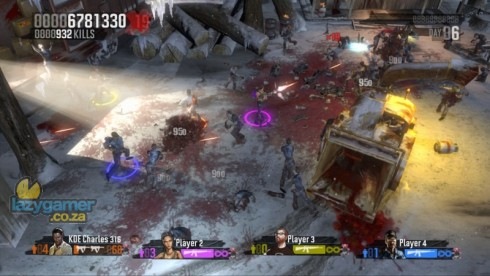 We just can't get enough of zombies at the moment and co-op zombie slaying is easily the top genre of this time.
However most of the co-op games as of late have been aimed at the more hardcore gamer and it's been a while since I played a co-op game with a non gamer and we both had fun.
However the screenshot above has gotten me very excited about this game now, 4 player co-op with all 4 on the same screen at the same time… this is my type of co-op.
Check after the jump for yet more screenshots…
Last Updated: April 17, 2009