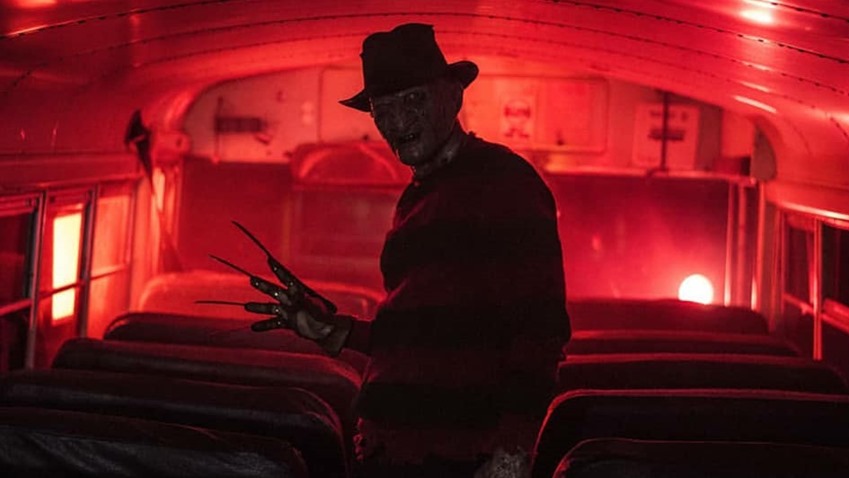 So you want to cosplay. But you're not looking to don anime threads or work on some foam armour that'll look like it was forged on a WarCraft anvil. Naw fam, you want to tap into that nostalgia of the 1980s and bring an icon to life. Which is great! Dressing up as Michael Myers or Jason Voorhees is easy enough, with the tattered overalls and rags of that signature slasher needing only a mask to complete the look.
Sure, there are screen accurate options available from a variety of vendors that'll help you get the look just right, but for quick 'n easy costumes? Those are two awesome options. And then there's Freddy Krueger. Now granted, there is an easy and permanent way to get the look of a crusty serial killer done right, but setting your face on fire is generally not recommended.
The next best alternative? A silicone mask, which gives you all of the deep fried devilry without any of the extended stays in your local hospital ICU. They're pricy options, but the right silicone mask can turn anyone into a Springwood Slasher. Heck, it even worked for me. If you really want to nail the look of Freddy Krueger however, it helps to also have a few other accessories. Prosthetic teeth, the right body shape and a few other custom bits and bobs make for a costume that looks like it came straight out of the movies.
Which is exactly what Paul Bailey has done, with his Nightmare on Elm Street Part 2 costume. I crap thee not, the images below aren't screencaps from the film, they're of Bailey strutting his stuff in his one of a kind costume:
In the word of Ron Simmons: DAMN. Bailey clearly spent a ton of time creating a hard copy sculpture that was used to mold the squishiest of silicone together to form a screen accurate mask and hand, with the end results looking absolutely amazing and as close to the original Kevin Yahger make-up as I've ever seen.
Talk about cosplay that's straight out of your dreams. Anyway, if the photos above make you want to don a festive Christmas sweater and terrorise those darn teenagers and Johnny Depp, come join us on the Darkriders FaceBook page! We'll get you set up with a dream master costume, plus the guys are kind of rad.
Last Updated: December 10, 2018