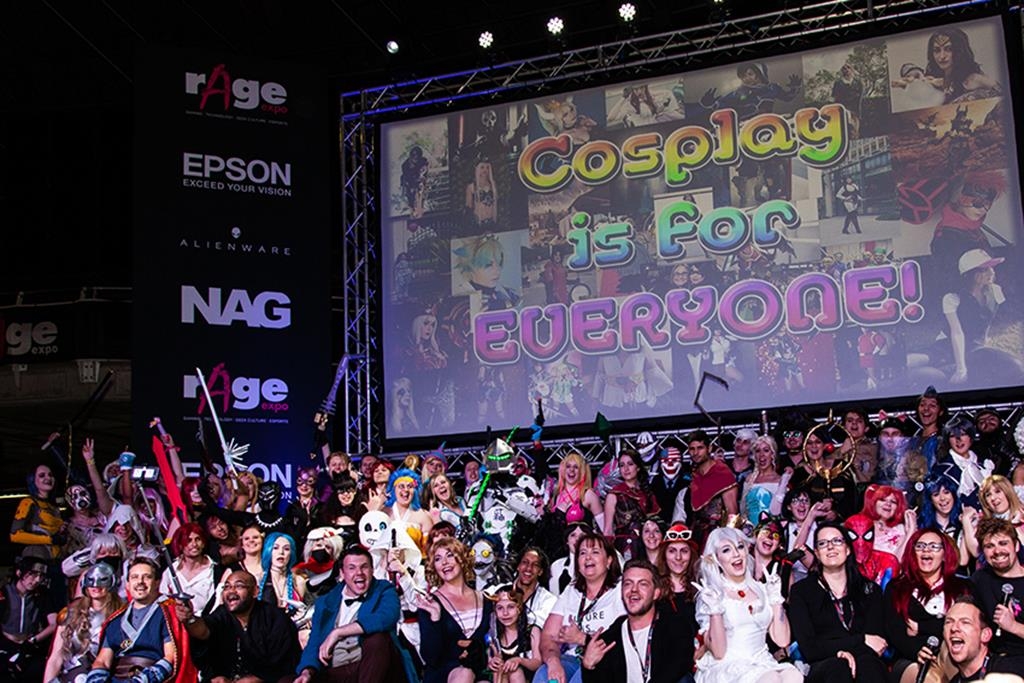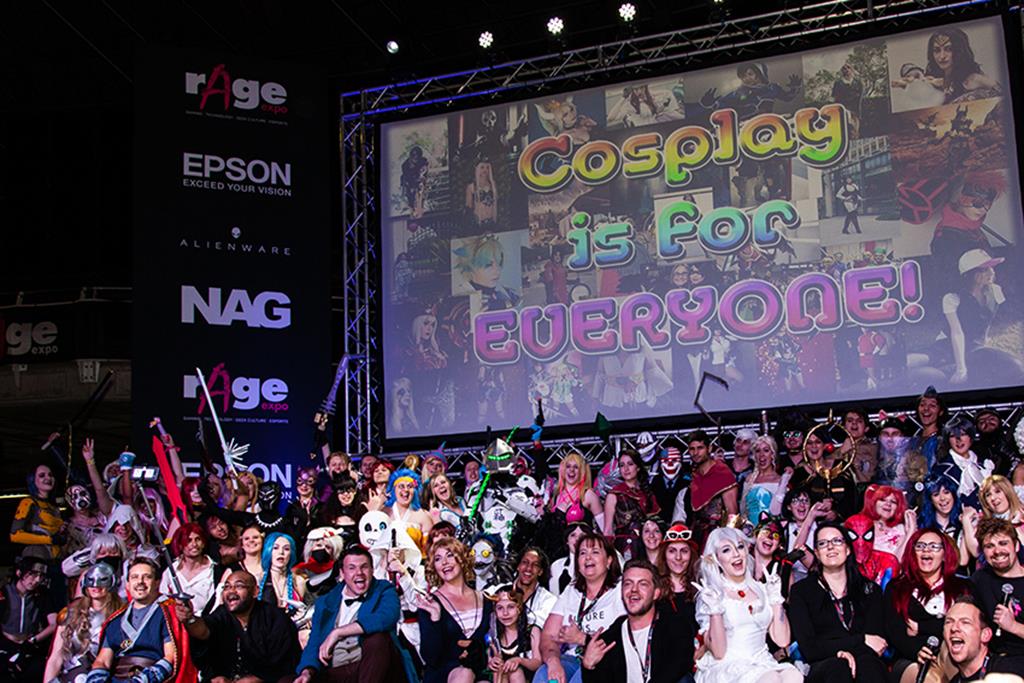 It was honestly a bit of a weird year for cosplay at rAge 2018. At least from an official standpoint.
The talent was certainly present, with several LED-lit Overwatch cosplayers wandering around (including a lesser-spotted Brigette and Moira), one guy in award-winning Fallout armour, a decidedly creepy Ryuk and the usual assortment of Marvel and DC superheroes. Megarom used Kassandra and Alexios cosplayers to promote Assassin's Creed Odyssey, while Critical Hit's own Tracy transformed herself into Mad Max Fury Road's Furiosa, winning herself a prize for best use of recycled and repurposed materials. Oh, and there was even a marriage proposal from Maoukami Cosplay to Chiaki Riku during their skit.
As mentioned in this rAge 2018 opinion piece, a number of enthusiastic novices were cosplaying at this year's expo, inspired by all the colourful artistry on display at Comic Con Africa.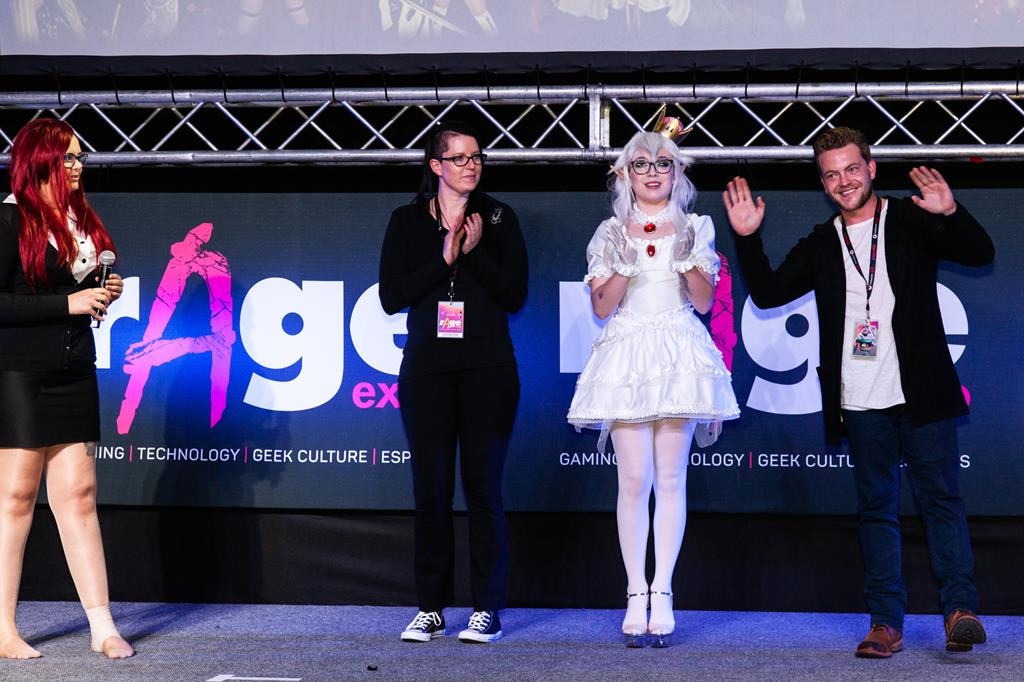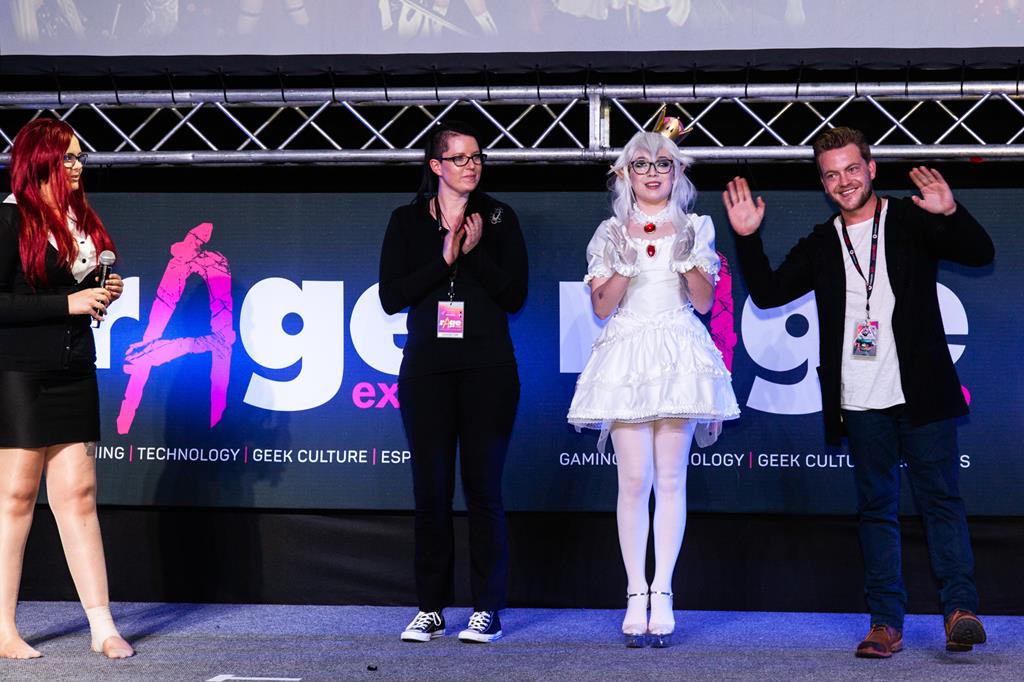 The pastime is growing in South Africa, and rAge is traditionally one of the country's biggest cosplay showcases – despite being a nightmare at times to navigate in bulky or fragile costumes. In 2018, though, the expo felt like a simultaneous demotion and promotion of cosplay.
After two years of having a dedicated space – shared with artists' alley – in the brightly lit Blue Wing, cosplay was back on the Dome's main floor, with a space behind the main stage for contest registrations, judging and the all-important "cosplay hospital" repair kit. In this regard, cosplay at rAge 2018 was out the way; largely hidden on the outskirts.
At the same time, however, the contest results ceremony was bumped onto rAge's main stage, making it far more visible to expo attendees, and positioned it as the expo's big concluding event. The larger stage and surrounding floor space also meant that every cosplayer was encouraged to participate in the "parade," lining up to appear onstage with a dedicated minute or so to show off their character. This felt like a throwback to rAges of the pre-2016 past.
In terms of the amount of cosplay on display, rAge 2018 lagged far behind Comic Con Africa. There was no lag in talent, however, and reports of cosplayer harassment were evidently way down (especially in comparison to CCA). Attendees still require some education about touching costumes and putting their arms around cosplayers, but interactions were polite, cheerful and respectful overall.
For the winners of the rAge cosplay contest, click here.
Last Updated: October 10, 2018