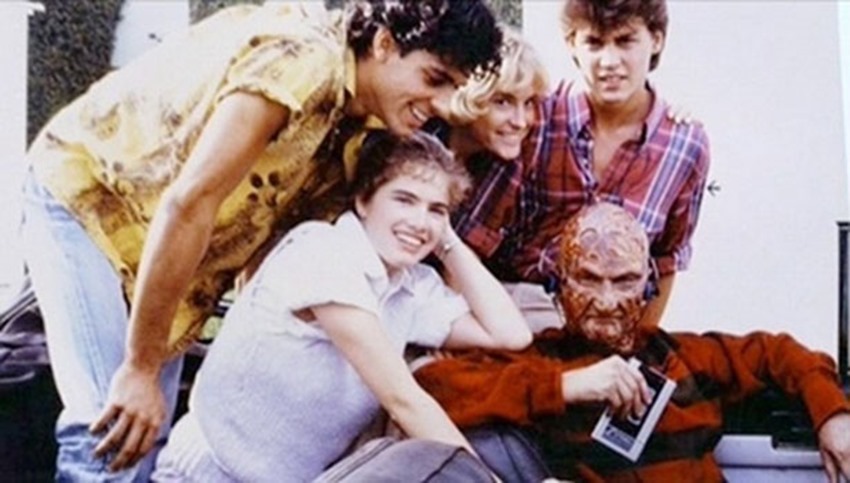 Everything old is new again. There's been a trend lately to bring back good ol' vinyl records, a physical medium that was used to store music for many a year before it was replaced by cassette tapes, compact discs and digital downloading. Vinyl never totally disappeared from the music scene however. While many would consider it to be the domain of hipsters in the years since digital streaming proved itself to be an undisputed champ for obtaining new tracks, vinyl still soldiered on.
The last couple of years have seen a spike in album sales on LP, as several bands have re-released their albums on that format. It's hard not to see why. With a vinyl disc, you're not just getting a selection of songs, you're getting art. You're purchasing fine art on the cover sleeve, the spirit of rock 'n roll and what some would call a more "authentic" sound when it comes to the raw audio quality.
If rock 'n roll can make a comeback, then how about one infamous Springwood Slasher? Because if you're into movie maniacs and gore, then you're probably very familiar with Freddy Krueger's iconic Elm Street theme. A theme which shouldn't have been buried, because it's not dead. Just look at this upcoming Box of Souls: A Nightmare on Elm Street deluxe LP collection.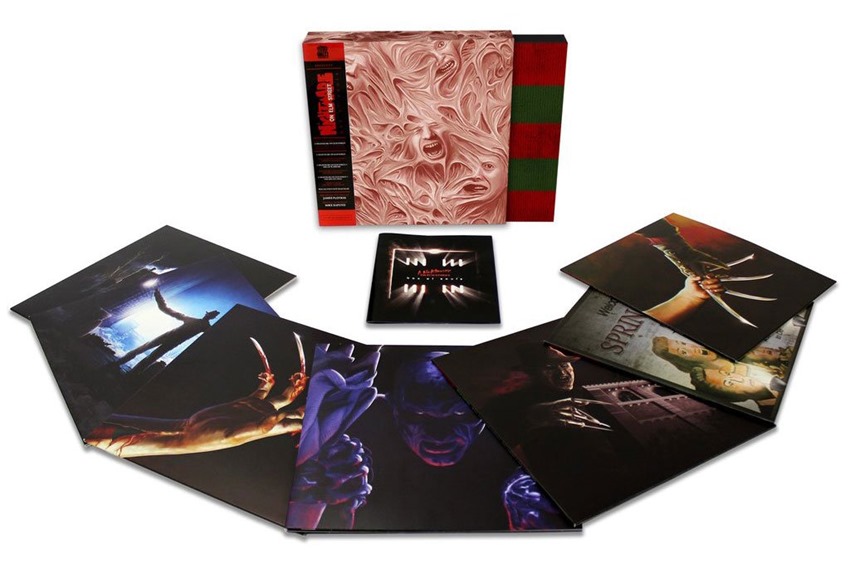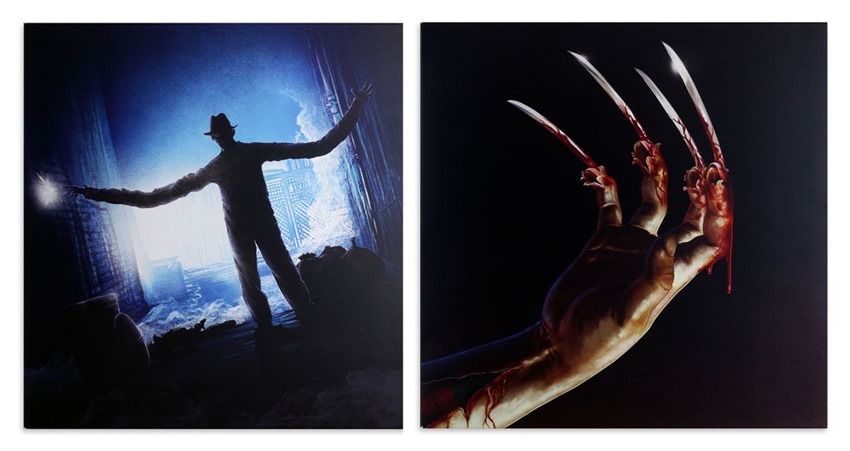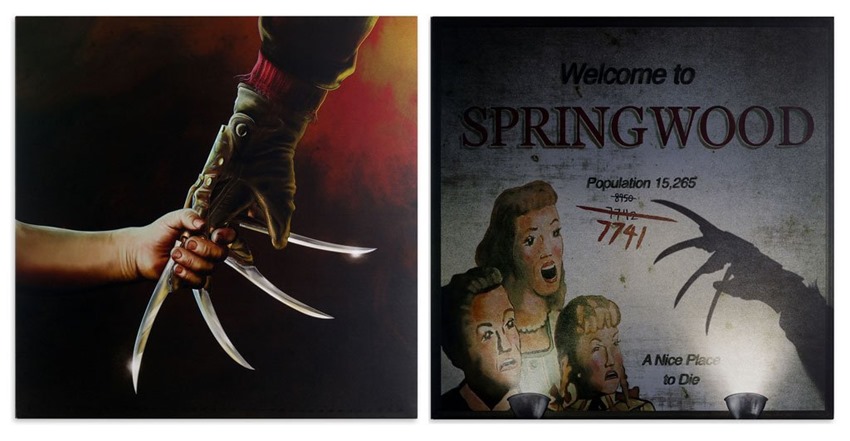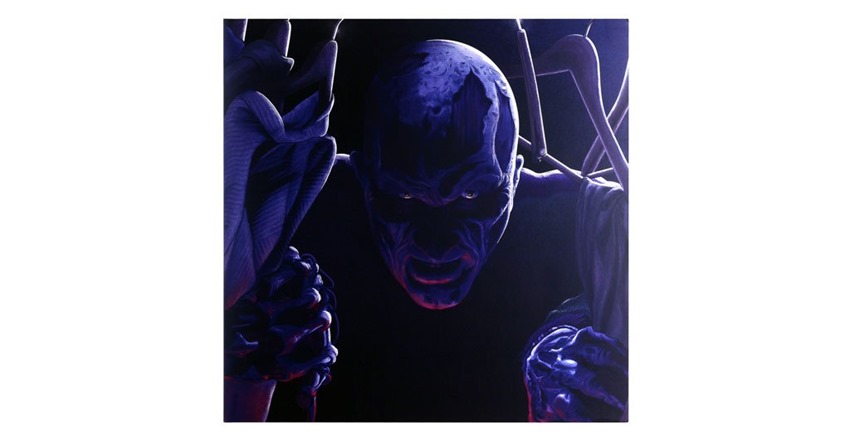 That is magnificent. The boxset above contains the scores from all seven original films, because there are only seven and there certainly isn't a remake floating out there that has none of the charm or style of the original flicks. No sir, any thoughts of a 2010 reboot starring a fella who looks like a burnt condom full of custard wearing a Fredora can be chalked up to a bad dream that you had. Freddy vs Jason doesn't count technically, as that's not a pure Elm Street nightmare. Also, it relied more on RAWK music anyway.
Eight records, featuring the compositions of Charles Bernstein, Christopher Young, Angelo Badalamenti, Craig Safan, Jay Ferguson and J. Peter Robinson. THAT'S A LOT OF MUSIC! I'm totally in love with the Mike Saputo on each cover sleeve, which perfectly captures moments from the film series, ranging from the iconic "This is god" debut of Freddy through to his rebirth in the wonderfully meta New Nightmare. The original Bernstein theme still sends a shiver down my spine whenever I hear it.
In total, that's a package of art which looks as good as it sounds. It'll cost you plenty of souls however when Mondo puts on sale tomorrow: $250 to be exact.
Last Updated: October 24, 2017