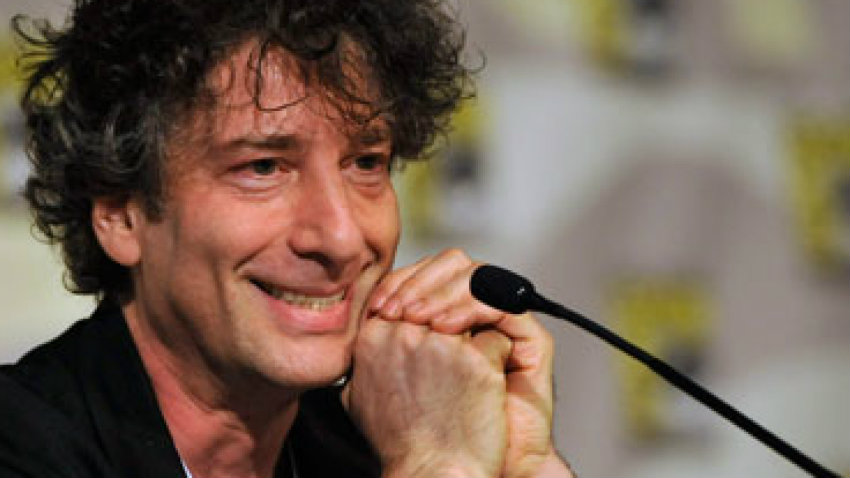 I adore Neil Gaiman. I think I've actually waxed lyrical about him too often. I find his work intriguing and inspiring, and I simply love his use of language and unique approach to storytelling. But he is also just an oddball human on the internet, which makes him that much more likable. His latest thing? Agreeing to read a menu for charity.
In something that could only happen on twitter, it has become a real thing:
Dear @neilhimself: for $500K to the charity of your choice would you read the Cheesecake Factory menu in its entirety onstage pls advise pic.twitter.com/0pptJKTaM0

— Sara Benincasa (@SaraJBenincasa) May 19, 2017
I have said Yes. If she makes it happen, for charity, I will do this thing. https://t.co/vkJWVDiYTJ

— Neil Gaiman (@neilhimself) May 20, 2017
For those who don't know, the Cheesecake Factory has an absolutely absurd menu. With over 250 items on the menu including "Avocado Egg Rolls" and "Truffle-Honey Chicken", it might be quite an extensive reading. As explained over on the crowdfunding page:
You read that right. If we hit $500K, Neil has kindly agreed to do a live reading of the greatest restaurant menu of all time. It's about 8000 pages, last time I checked. Have you heard Neil's voice? Mellifluous, I tell you. There's a reason he won an award for audiobooks along with all the 18,000 other things he's won as an author/screenwriter/producer/raconteur/hero.
It's still a lot of money to be raised, but it's for a fantastic cause. Gaiman already has done a lot of work with the UNHCR, visiting Syrian refugee camps and trying to raise awareness about the plight of refugees worldwide. It's a worthy cause at the best of times and considering what's going on in the world, it's especially important now. So, if you care about refugees, or simply want to hear Neil Gaiman read the description of a "Bacon-Bacon Cheeseburger", go donate. Either motive will help make the world a better place.
Last Updated: May 24, 2017