Prometheus was unnecessary. Irrespective of your opinion of Ridley Scott's 2012 return to the sci-fi horror franchise he kicked off in 1979, I think we can all agree on that. Nobody had ever considered shaking the family tree of that iconic original Alien movie, because they were already too busy shaking in their boots. Yet, Scott seemingly felt we needed a peek behind the curtain anyway courtesy of an unexpectedly ambitious prequel that set itself the goal of not only explaining the origins of the eponymous multi-jawed xenomorph, but the very beginnings of its victims, i.e. humans, as well.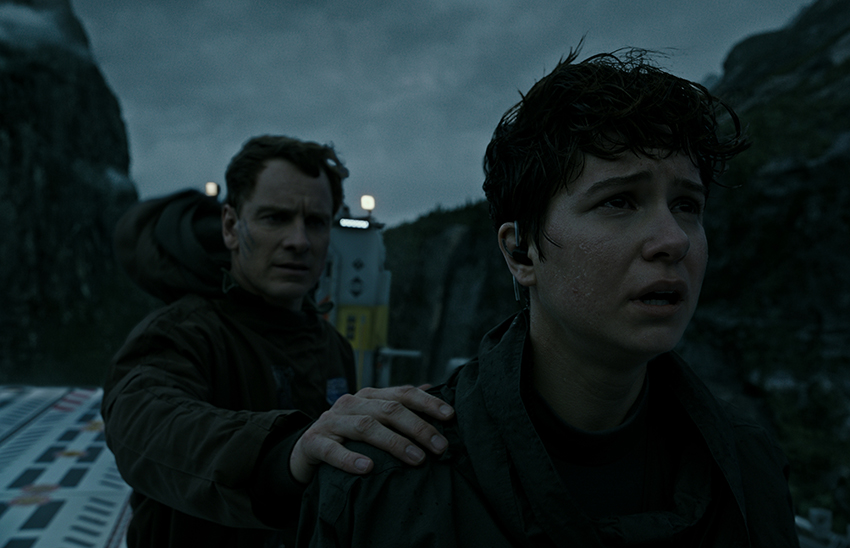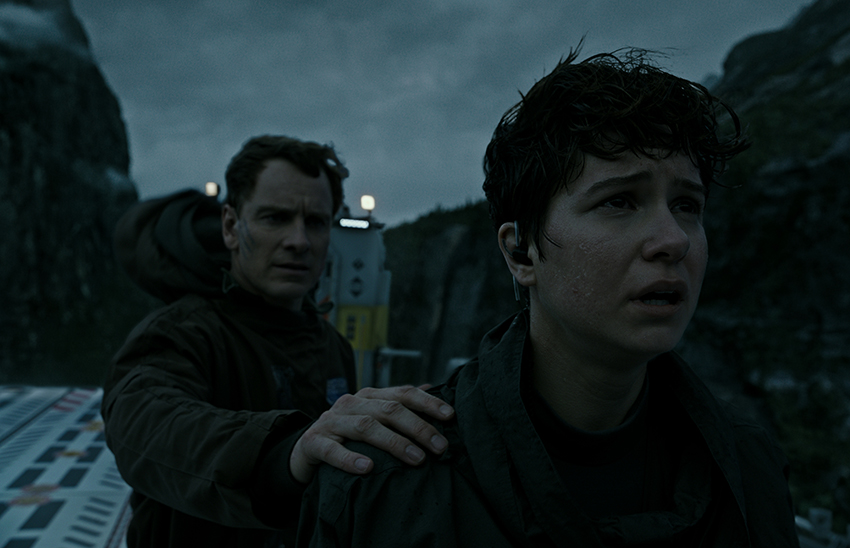 With its marble-skinned alien giants and ominous ponderings on Life with a capital L, Prometheus ended up being a sci-fi movie more concerned with mind-blowing mysteries than spine-contorting scares. This was a deviation many die-hard fans did not take kindly to. As somebody who goes gaga for a good big idea though, I actually found quite a bit of merit in Prometheus. I also found a fair bit of stupidity. Unfortunately, Alien: Covenant, Scott's follow-up to Prometheus, is once again a mixed bag, though the actual content of that bag is slightly different now.
For those jilted fans, you'll be happy to know that Alien: Covenant does see the franchise returning to its blood-spattered horror roots in glorious (gore-ious?) R-rated fashion. It's not ropy viscera and gouged-out chests from the get-go, however, as Scott takes an appreciably measured approach laying out this story. It's also in these earlier proceedings where Scott does his best work, ratcheting up the tension in a controlled fashion until it explodes mercilessly in bloody bursts. These moments feel like vintage Alien filmmaking.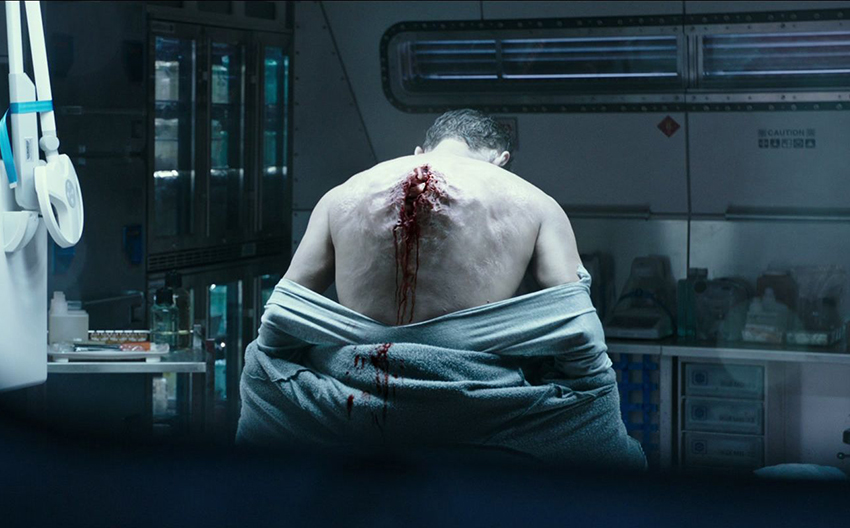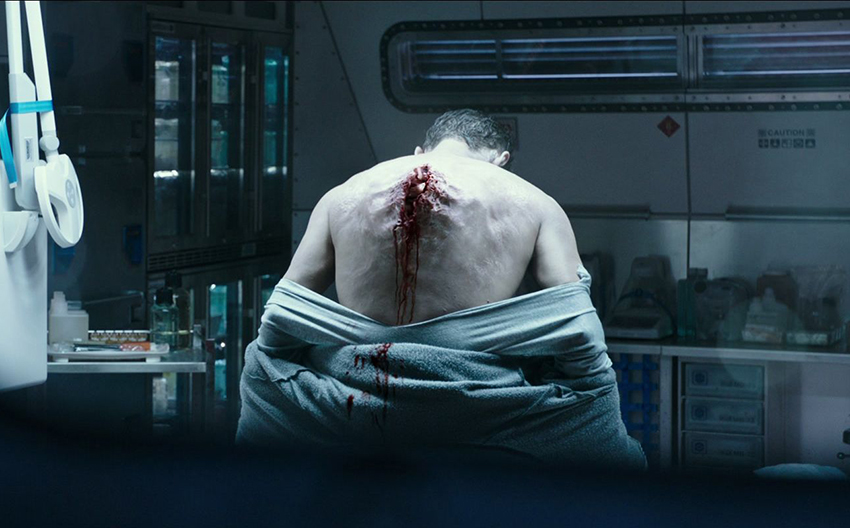 After an unnerving prologue the movie opens in 2104, 18 years before the events of the original film and a decade after Prometheus. The Covenant – a 2000 sleeping occupants strong colony ship – has run into an unexpected stellar calamity a long way from its destination planet. With disaster striking, the ship's android Walter (Michael Fassbender) is forced to wake the crew seven years ahead of schedule. The Covenant's captain doesn't survive this emergency revival, leaving Oram (Billy Crudup) and his new second-in-command Daniels (Katherine Waterston) in charge. Oram is a man struggling with acceptance of his faith – a trait seemingly shoehorned in more to just tie into the movie's overarching themes than for any tangible benefit of the character – while Daniels is actually the recently widowed wife of the captain. Neither of these things really matter when the dying starts.
And you just know the dying will start when pilot Tennessee (a straight-faced Danny McBride) intercepts a strange transmission pointing to a too-good-to-be-true planet which is exponentially closer than the colony world the Covenant was originally headed for. It's an opportunity Oram cannot pass up, but as the crew arrive on this strange new world, instead of finding it ripe with terraforming and colonising potential, they instead find it filled with mysteries and little else. Expect mucky, undignified death of course, courtesy of some all too familiar alien pods who infect members of the crew with xenomorph creatures slavering to rip them all apart from inside and out. Oh and another Michael Fassbender.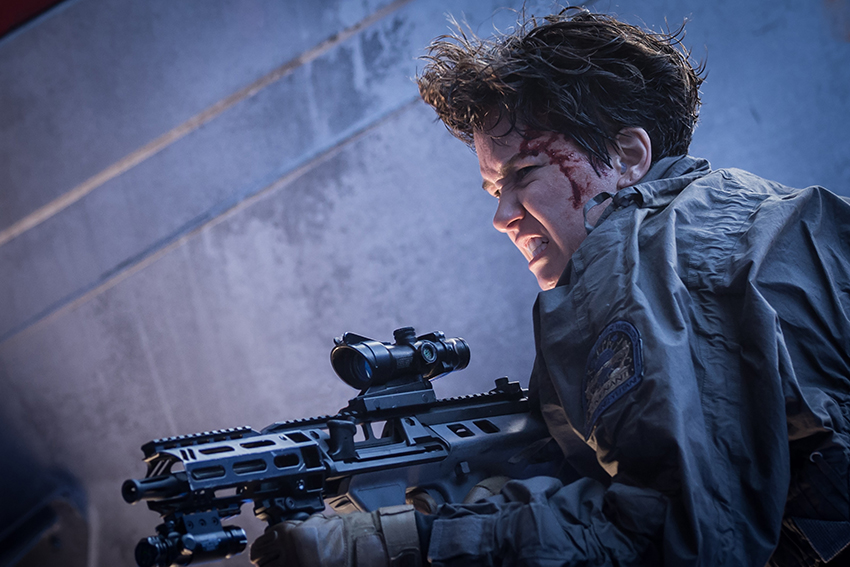 This one is David, the android with delusions of godhood whom we last saw with Noomi Rapace's Elizabeth Shaw at the end of Prometheus. They had then just hijacked a giant spaceship to travel to the planet of the Engineers, the alien being who seemingly seeded Earth with life millennia ago and then suddenly decided to destroy it. Ten years later though, things didn't quite turn out as planned for David and Shaw, as Daniels and the rest of the crew of the Covenant soon discover in the goriest of ways.
And unfortunately, we also soon discover that Ridley Scott no longer knows what he wants to do with this franchise. Prior to release, the back-and-forth about whether Prometheus was an Alien prequel or not was laughable, and here once again there's another identity crisis in effect. This time around Scott clearly wants to appease the bloodlust of long-time fans, but he is also still fixated on using this series as a vehicle for his philosophical musings. The veteran director wants to have his cake and burst out of it like a hissing, phallic shaped alien too.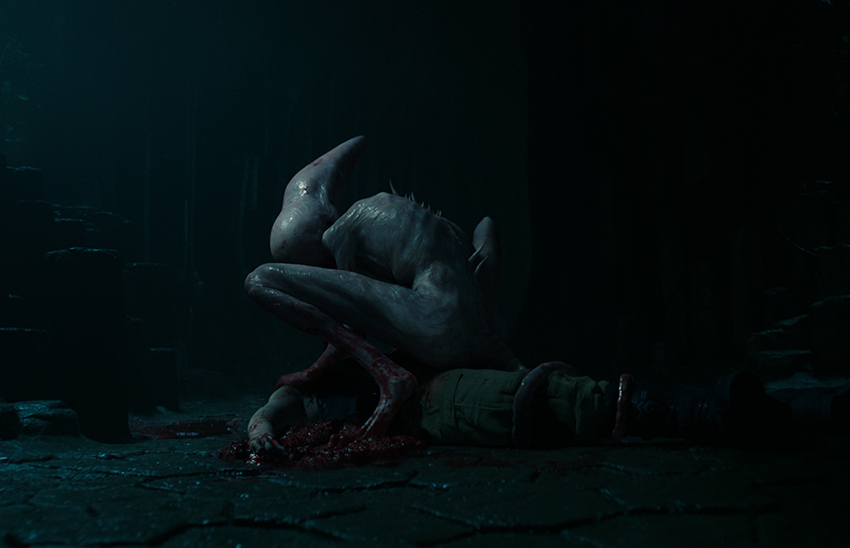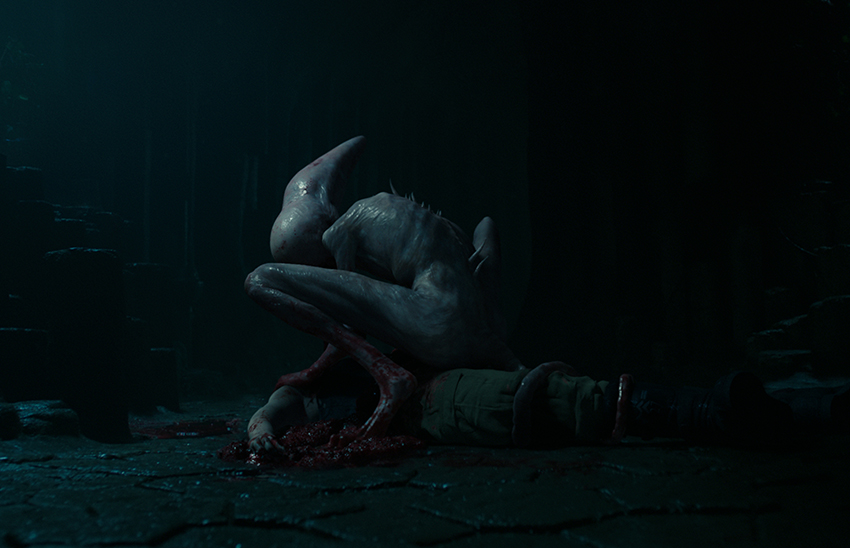 Admittedly John Logan and Dante Harper's script allows for massively enjoyable peaks of both approaches, but there is a definite dissonance here that lessens all. While the film's first half is a thrilling study in space-based horror, its last act is staggeringly flat and nowhere near as scary as it should be as it devolves into a litany of plot holes, genre tropes and twists so predictable even an eye-less alien could see them coming. Most of Prometheus' ambitious ideas – the potential further exploration of which actually had me intrigued – are also almost all swept under the rug in a most unceremonious fashion. Waterston, Crudup and McBride get to have some standout moments, but as the majority of the talented cast merely show up to be victims, it's up to Fassbender to keep the more heady side of the script up by himself. Luckily, he does that magnificently.
Switching back and forth between the increasingly creepy David with his curt British mannerisms and classic poetry fixation and the amiable and loyal Walter, Fassbender is a special effect unto himself. That's not to diminish some of the actual jaw-dropping special effects used to build this beautifully filmed world though – and in one scene, as intensely unnerving as it is technically astonishing, even having Michael Fassbender teach Michael Fassbender how to play the flute.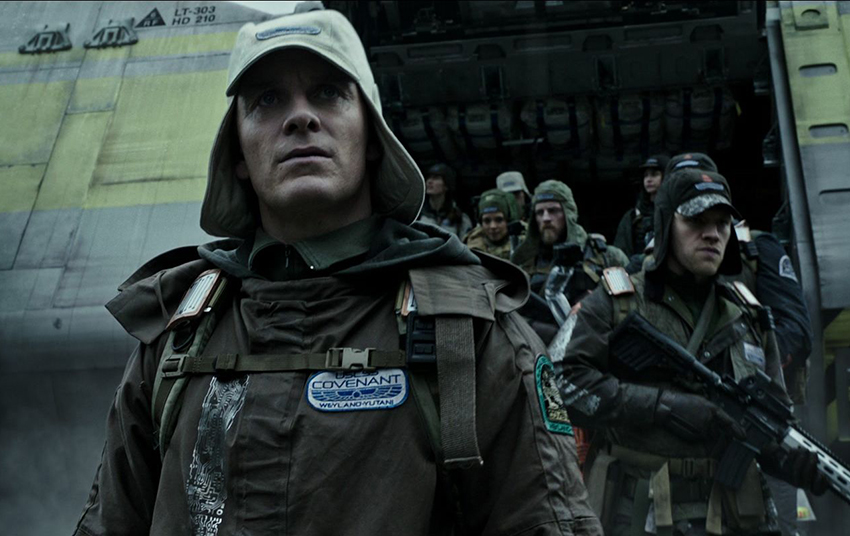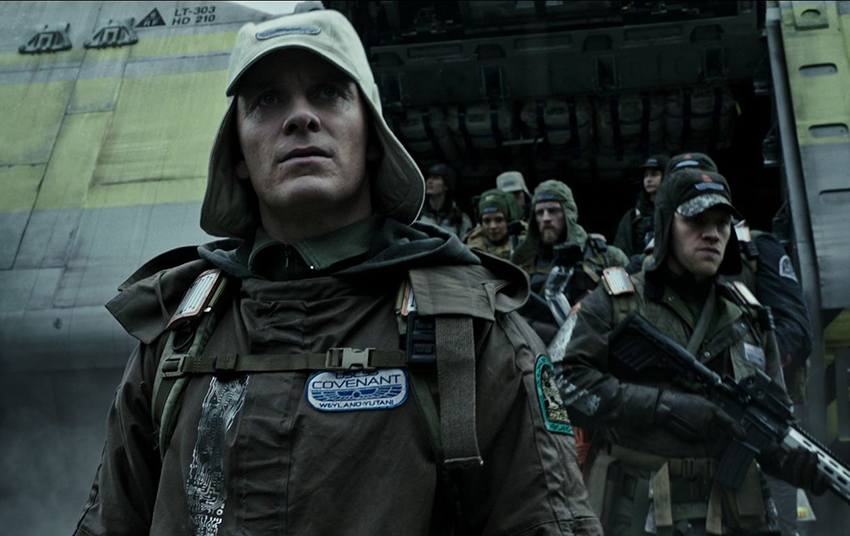 Despite these highlights though, Alien: Covenant's biggest crime is that it has nothing new to say – you've seen this all before. By ditching some of the newer approaches of its predecessor, Scott ends up simply borrowing from various beats and scenes seen – and often done better – throughout the rest of the franchise. If Prometheus was a concept album, then this is the Greatest Hits collection. Only this compilation has missed some steps when it was being put together.
Now there's often a binary nature to film criticism that I despise, where if a movie is not a masterpiece, it's instantly dismissed as a travesty with no middle ground. It's this very method that saw a critical pile-on on Prometheus of the most savage order, despite the ticks that film still had in all the correct boxes. As such, I most assuredly won't say that Alien: Covenant is a terrible film. There is, in fact, ample here for fans to love – more if you're a more forgiving sort than I am. The problem though is that it could be and should be better. So it's not terrible, it's just disappointing in its lack of greatness. As the franchise loves to remind us: in space, no one can hear you scream. They, unfortunately, can't hear you sigh either.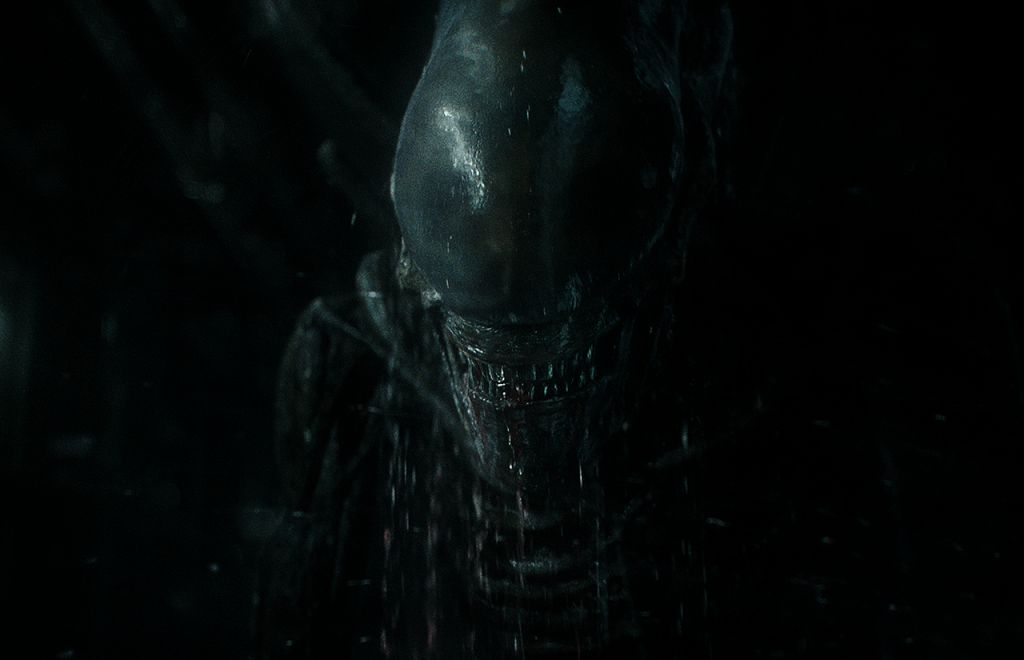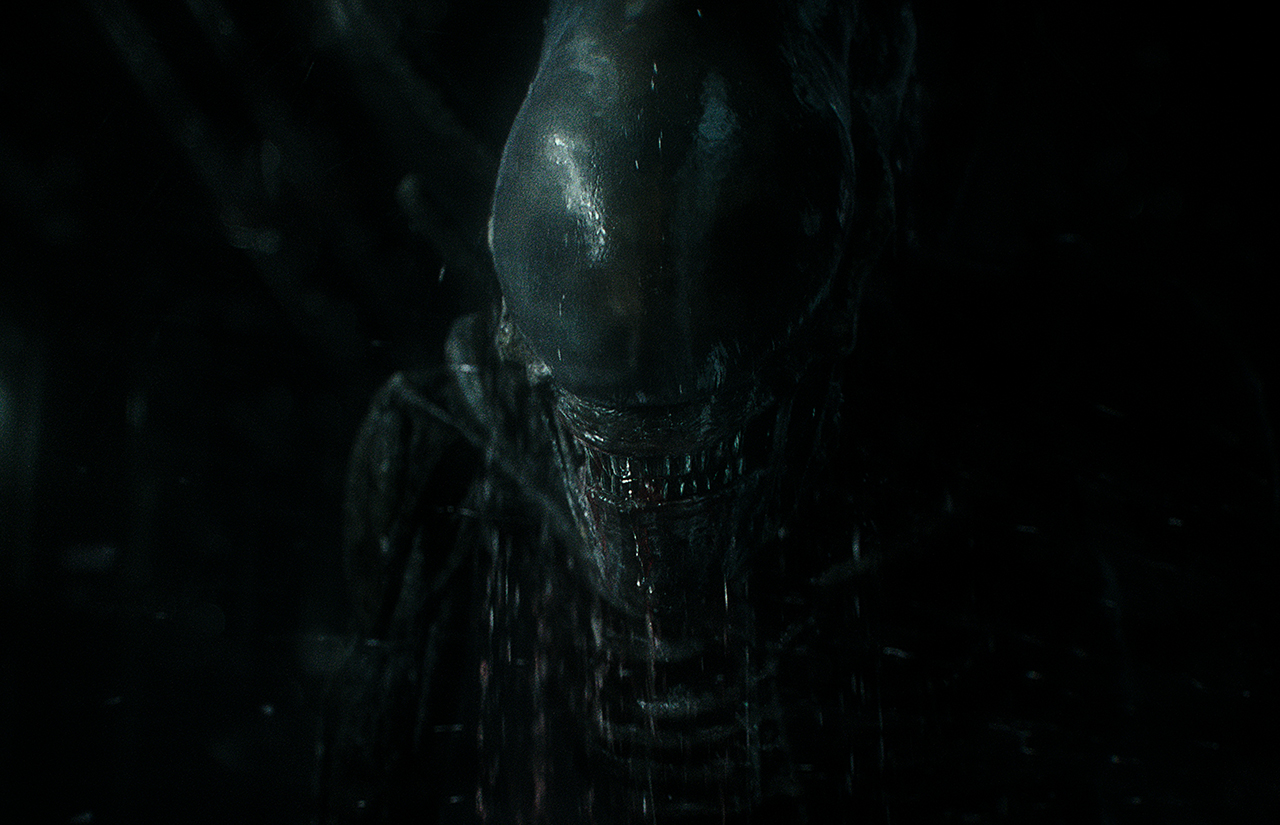 Last Updated: May 19, 2017
Alien: Covenant

Ridley Scott certainly lives to his promise of returning the Alien franchise to its genuinely scary horror roots, but he also drops the ball by relying too much on rehashed ideas and beats from superior previous installments. At least Michael Fassbender is a dual-roled creepy treat.

Error fetching XML