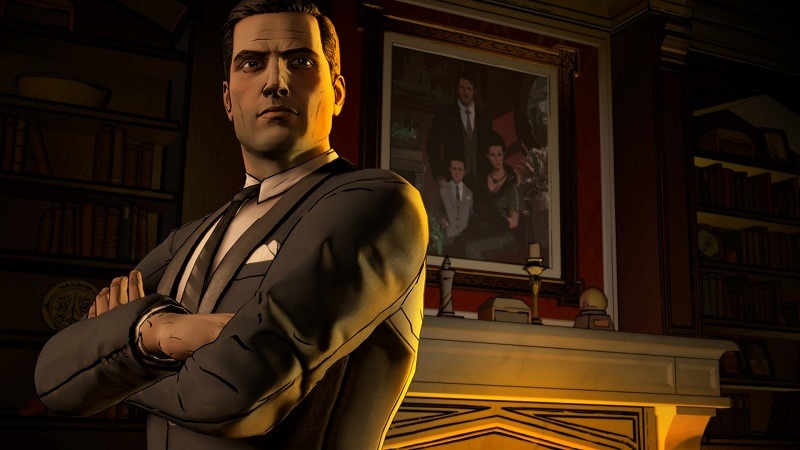 I'm a real sucker for Telltale Games, so naturally, I've had my eye on their take on the caped crusader for a long time now. Would a Batman adventure game be any good though? I couldn't wait for Episode 1: Realm of Shadows to find out.
The results are now in and… hey, it's not too shabby at all! Here's a quick overview of what the critics thought…
Telltale's Batman is an unpredictable, multi-faceted adventure told through Batman the brawler, Batman the detective, and Bruce Wayne the politician. The three almost entirely separate characters and play-styles keep the familiar Telltale formula feeling fresh and inviting. While some of the dialogue does feel overly expositional, it's hopefully only there to provide concrete padding for future episodes, and the gorgeous, high-action combat sequences and creative detective work provide the right amount of contrast.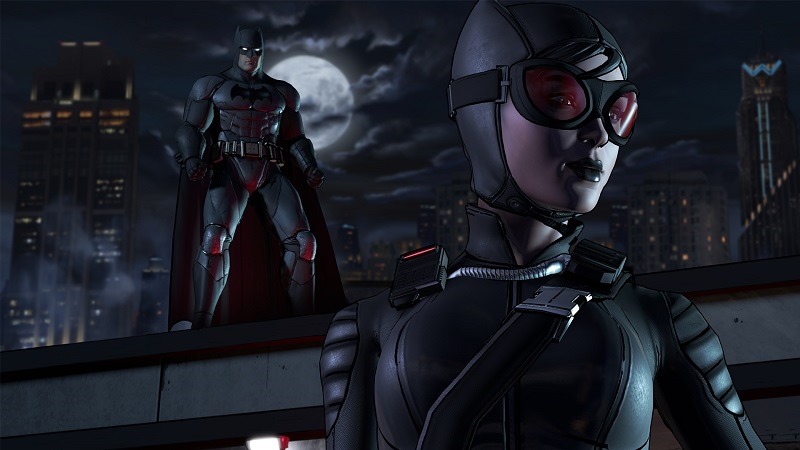 As much as I'd like to applaud Telltale's decision to focus on Bruce Wayne over Batman, he proves to be a difficult character to get to know and like in this first episode. His emotions are all over the place, and the player choice options tied to his actions don't present a clear picture. And more tragically, Batman just isn't a fun character to control here. Yes, he has wonderful toys and speaks in a cool robotic voice, but he plays more like an old Dragon's Lair arcade machine than a superhero or vigilante. The quicktime events may work periodically when escaping a zombie in The Walking Dead, but they don't deliver Batman martial arts well, at least in this episode.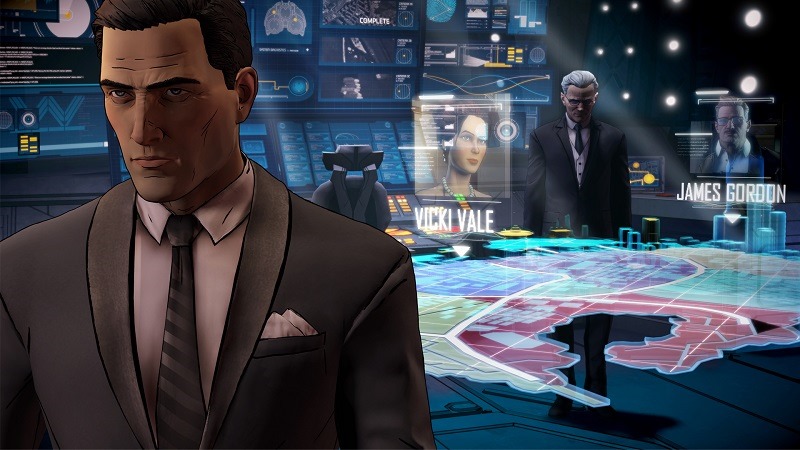 While many fixate on breaking the Batman, Telltale wants to bring down Bruce Wayne, and it demonstrates an understanding that people and relationships are the key to this. Episode one begins the process of unravelling him, and sets the stage to lay him bare. Impressively, by sticking to its strengths, Telltale also delivers on the experience of being Batman. Realm of Shadows establishes a compelling Bruce Wayne narrative and is an exciting start to the series.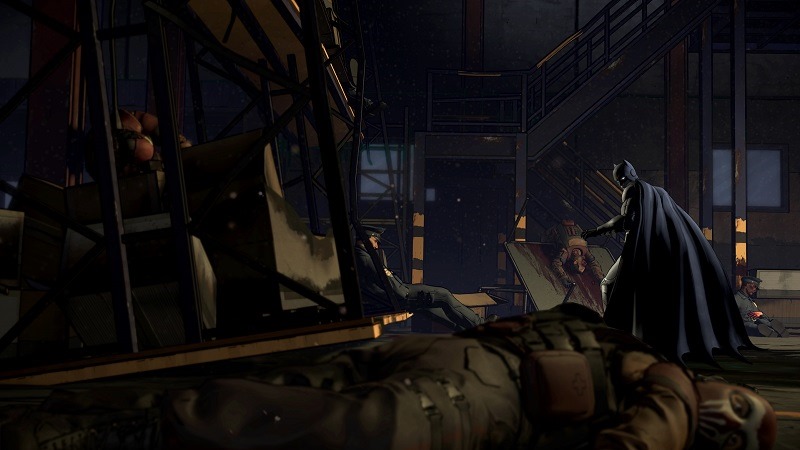 Realm of Shadows is an enjoyable, routine introductory episode to what might be a unique Batman story, framed in Telltale's dependable, but tired quicktime-dialogue framework. It suffers from the time spent setting up pieces for a substantial narrative hook, so my hope is that it fundamentally changes and challenges Wayne throughout the remaining episodes. I want to see him disempowered and tested: what would Batman look like if Wayne had no wealth? Is it justice if your suit isn't shiny? But at this point, it's worth waiting until the next episode or two to get an idea for where the story is headed now that the pieces are in place.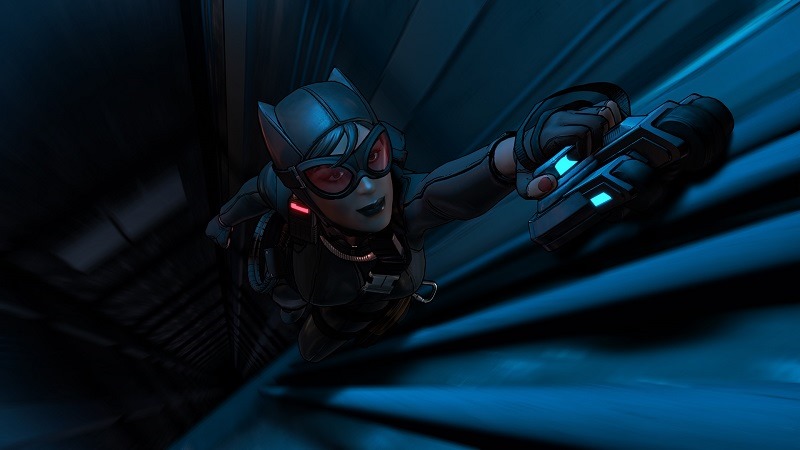 Batman: A Telltale Games Series: Realm of Shadows is a nice setup. It's not as strong as some of Telltale's other work, but it manages to honor the legacy of the series and throw in a few curveballs to keep things interesting.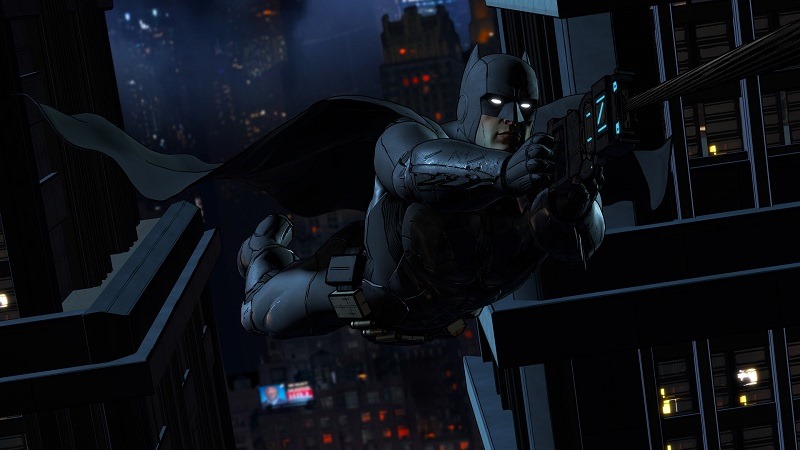 Batman: The Telltale Series may stumble a bit in the opening act, but it quickly hits a comfortable stride with a promising first episode as Bruce Wayne steps out of the shadows.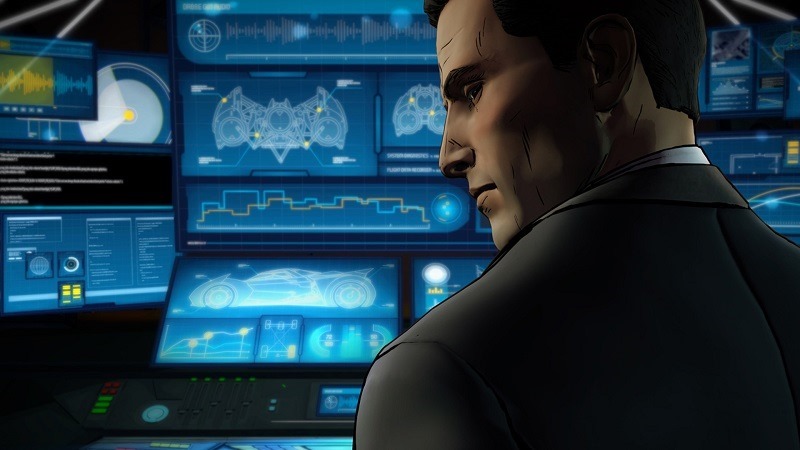 Darryn is our Batman guru, so it makes me happy that he enjoyed this first episode. I'd like to think that he'd be the first to cry foul if anything was amiss.
As for the other critics, it's a fairly mixed, albeit mostly positive bag. We'll have to wait for the next episode or two however, before can really gauge whether Telltale have done a good job or not. Thus far, they're off to a solid start.
Last Updated: August 4, 2016