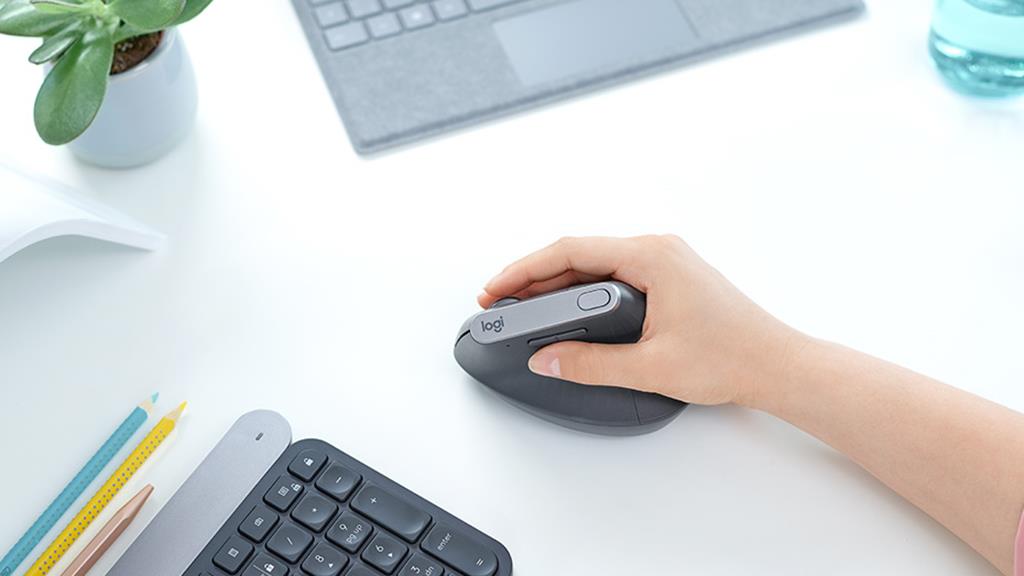 For the last few weeks, I've been using Logitech's MX Vertical mouse as my primary pointing device. I don't have any real problems with ergonomics, beyond the usual stuff that comes with being a middle-aged bloke. My back aches a little, I have terrible posture and my knees have started being able to tell that there's an impending storm. I do, however, have a nasty callous at the base of my hand where it meets the wrist. Curated through years of mouse use, the knobbled scaphoid that makes its friction-laden journey all over my desk is something I affectionally call "the Rhino."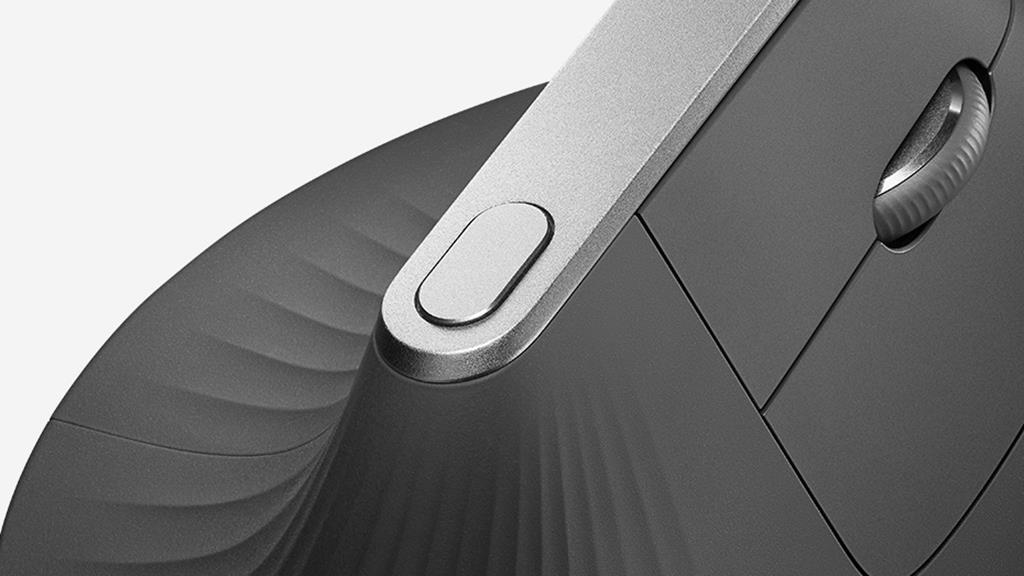 After weeks of using the Vertical Mouse, that's about the only real change I've noticed; the rhino has withered away. Of course, vertical mice are made for a specific market; people who get wrist and shoulder strain. They do that – in this case at least – by position your hand at a 57-degree angle, which takes a little getting used to. It feels a little like you're caught in a perpetual handshake with a robot, but after a little while, it starts feeling more natural. Natural and comfortable aren't the same thing, however. Though it looks lovely, Logitech's MX Vertical Mouse suffers from the same problems as the ones from other manufacturers. There's extended pressure on the thinnest part of the wrist, and because it elevates your arm by nature, it can lead to a bit of unintended shoulder strain, though I put that down to using muscles of mine that seldom get used.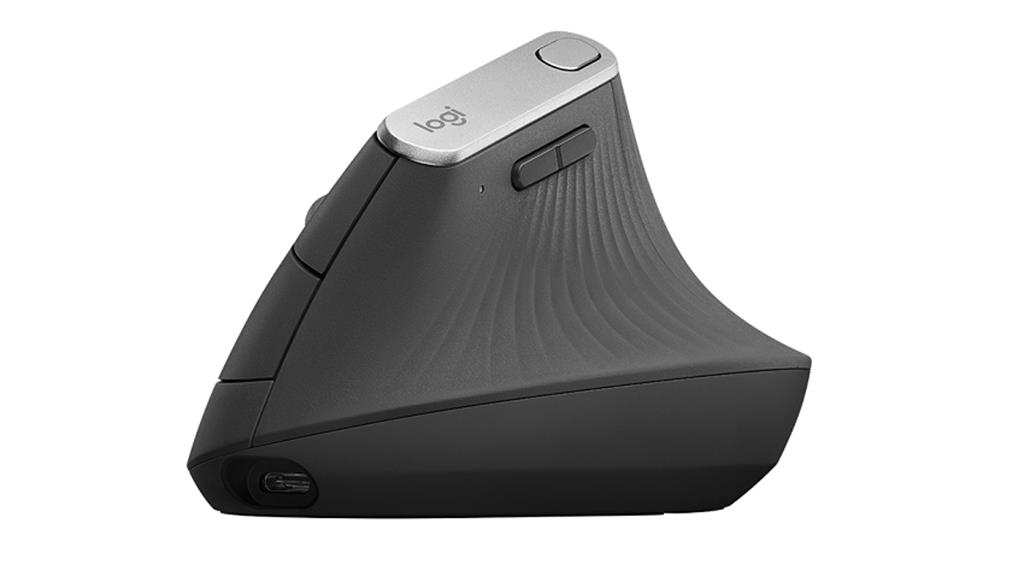 As far as visual design goes, Logitech's MX Vertical Mouse is spectacular, looking very futuristic indeed. It sports a large oval base, with what feels like a mouse flipped at 90 degrees attached to it. The thumb rest is lightly textured, while the buttons you're used to are where they should be, only at a very different angle. You have the traditional left and right buttons, along with a centrally-placed, clickable scroll wheel. On the top of the mouse, there's a button that lets you adjust sensitivity on the fly, which back and forward buttons are nestled above the thumb rest.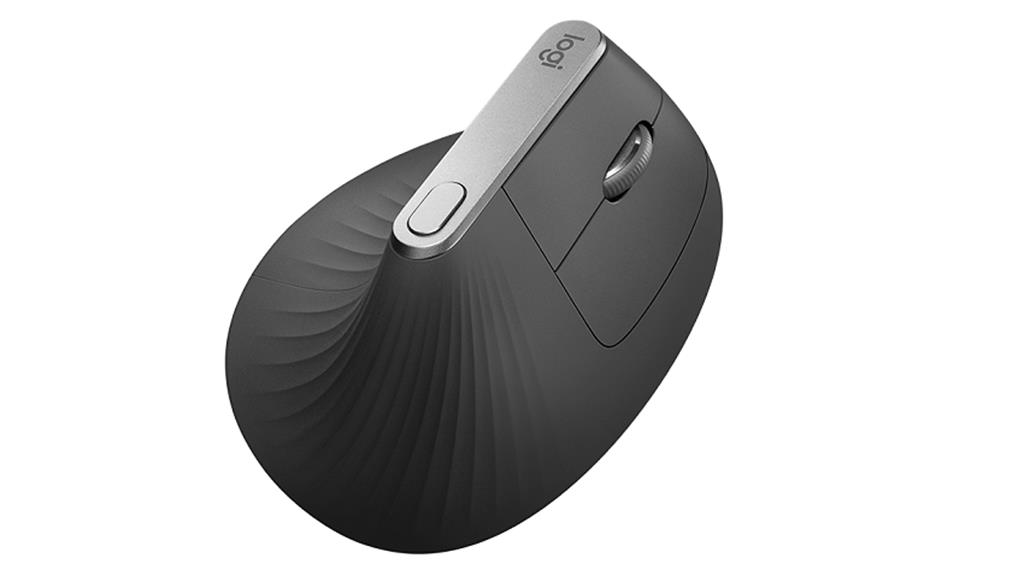 On the base of the mouse there's a switch to turn the thing off, as well as a selector button that lets you switch between any of three devices you have it attached to. You can, for example, connect to your desktop PC using the included USB receiver, while you connect to your laptop and set-top Android box via Bluetooth. With just a press of a button, you can cycle through controlling any of them. If you install Logitech's software and have two machines on the same network, you can also move your cursor right off one machine, onto to the other and copy and paste between them. It's useful, but it works through the network so it's not too different from just using services like Dropbox or Google Drive.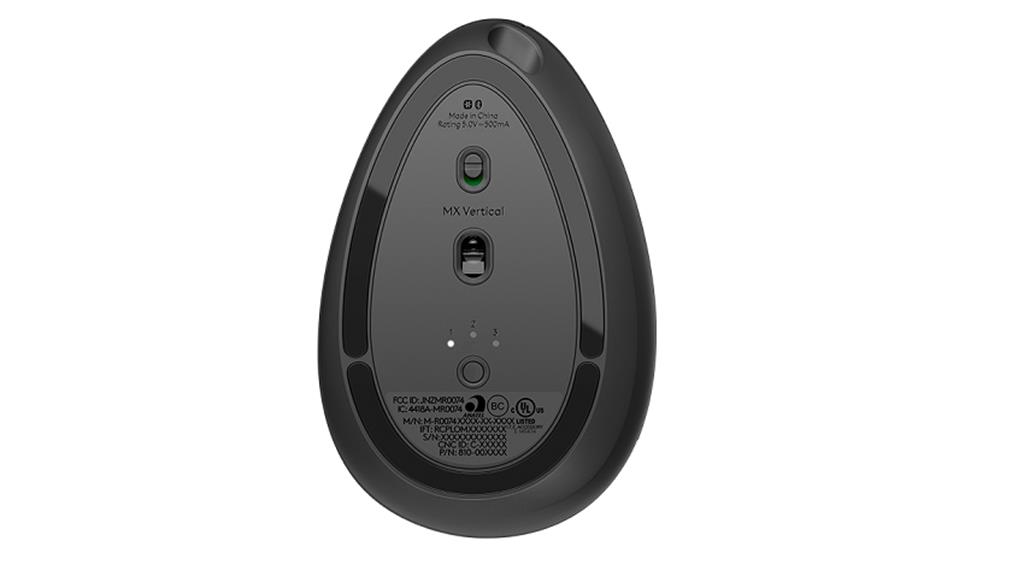 As is typical of Logitech's peripherals now, wireless connectivity is perfect, and there's no increase input latency to be found. If you prefer the wired experience however, you can plug in the included USB C charging cable. That shouldn't be necessary though, because in the weeks I've used it I charged it precisely once. According to Logitech it'll go four months without needing a charge, but that's tricky to gauge after such a short time.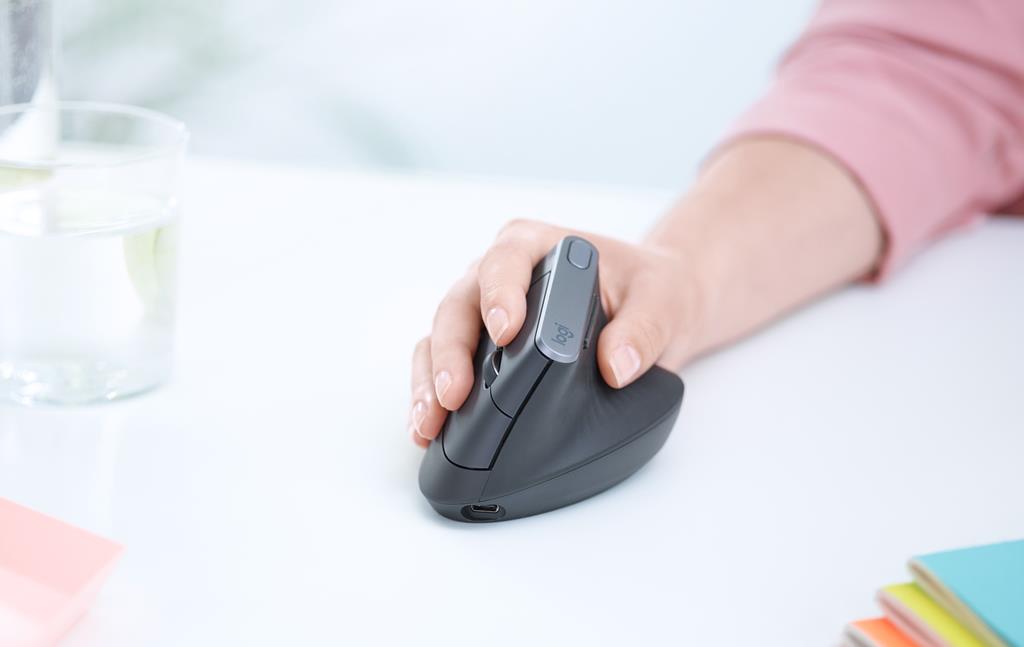 It's a niche product for a specific market, and not quite the revolution in ergonomics that Logitech and other vertical Mouse manufacturers believe. While it becomes natural to use after a bit of retraining, I can't honestly say that there's much ergonomic benefit to be had unless you already suffer from carpal tunnel syndrome or have other injuries or conditions that might necessitate a vertical mouse.
You may also wish to try a honeycomb mouse. Read our article about it!
Last Updated: September 23, 2021