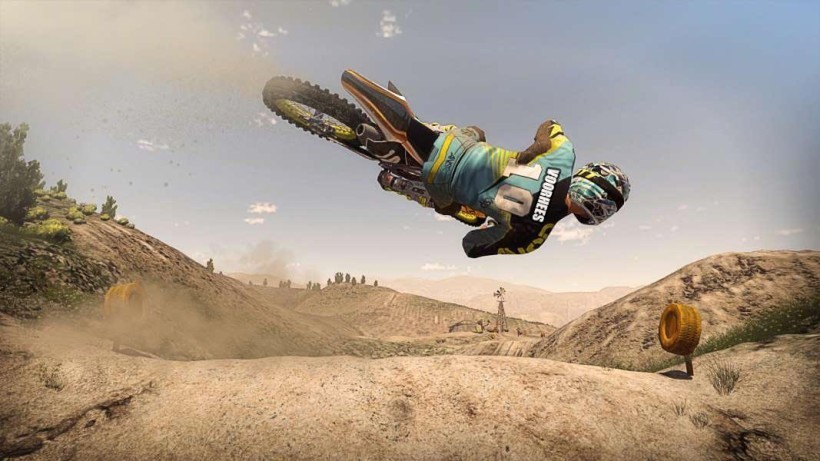 Mud! Gears! Breaking the laws of gravity like a Judas Priest track! If you've ever hopped onto a scrambler and hit the hills, you know how recklessly dangerous it can be to throw a few hundred CCs through some dirt and then some. It's fantastic fun I'm saying, if you're up for it.
Alternatively, watching daredevils defy gravity in massive motocross events is also some ripping good fun. Watching riders slide around like a whale with an eating disorder on narrow tracks, or set a time trial record in open arenas makes from some gripping viewing. And that's the kind of game that MX vs. ATV Supercross Encore wants to be. Only, it really isn't.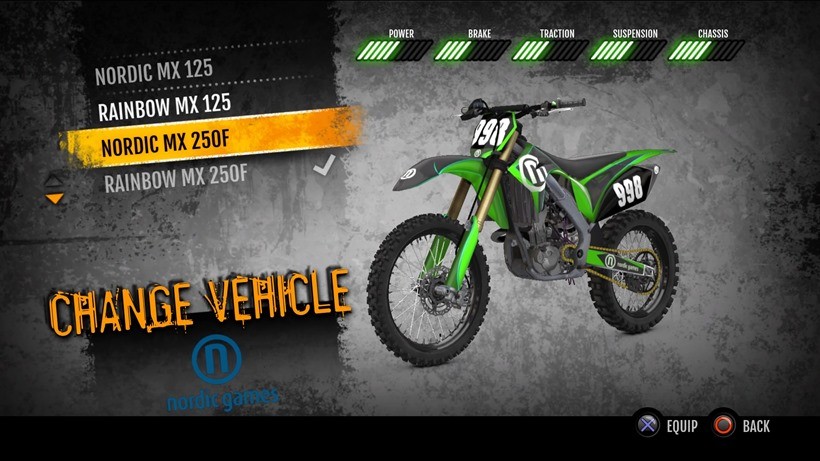 Because chances are, you've probably already taken this latest entry in the MX vs. ATV series for a rip. MX vs. ATV Supercross Encore is a port of the 2014 Xbox 360 and PlayStation 3 game. Now, the core gameplay is still intact. You've still got several hundred CCs underneath you, a dirty track and enough lumps to satisfy that Fergie song.
There's also a bigger emphasis on weight, distribution of it and how you throw yourself around a track. That's something that anyone who has a passion for two-wheels (or four!) can appreciate. And mastering that is an absolute must, lest you want to go nipple-surfing in the mud. It's a fine line between finding your line in the sand or seeing your rider careen off the track.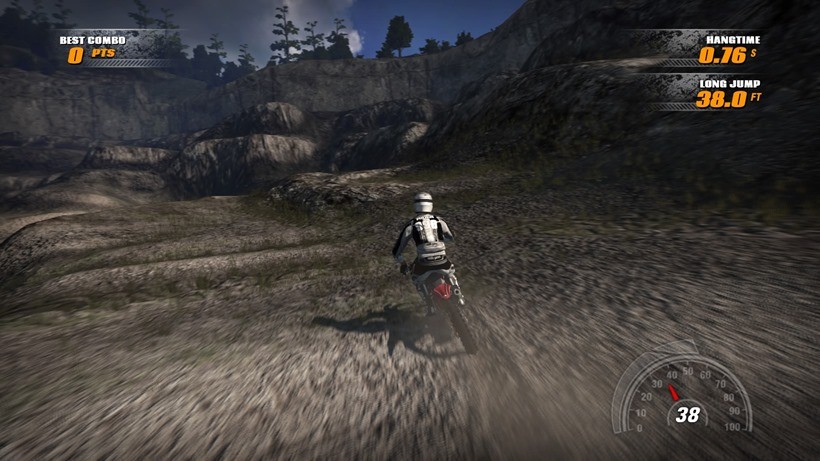 There's nothing wrong with that idea. A touch of realism is great, fun and exciting when properly combined with speed and pacing. Unfortunately, the MX vs. ATV Supercross Encore control scheme feels positively broken when trying to master the Rider Reflex system. They're all over the place, and I found myself crashing harder than Buddy Clark.
Part of the blame can be traced to the fact that you need both analogue sticks to keep your center of gravity from spinning out. It's an awkward combination, that robs you of any forward momentum, no matter which difficulty setting you're on. Granted, there are options to fine-tune the experience, but they just don't feel adequate enough. On a basic level, it works, but don't expect more than that.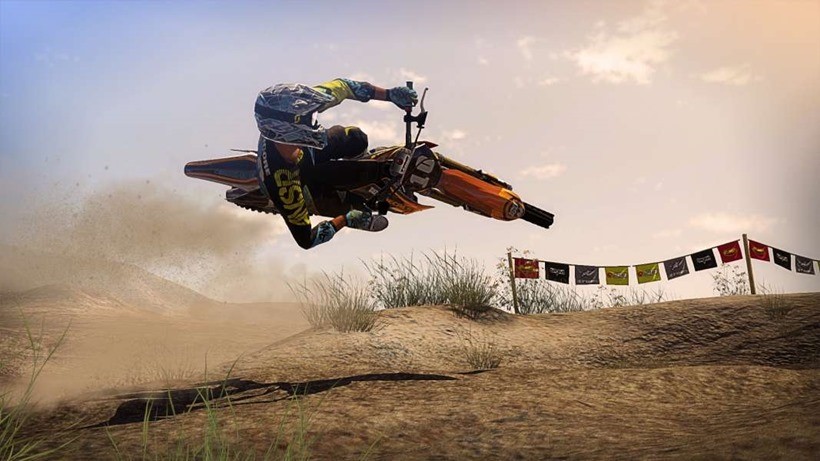 Combined with a trick system that feels pointless and too complex for breakneck speed jumps, and the control scheme here is sorely in need of a rethink.
While the controls may be a complete disaster, MX vs. ATV Supercross Encore does make up for it by throwing a stack of content at riders. You've got your usual career mode and online events, as well as Supercross, Waypoint, National, Rhythm Racing and Free Ride options. Each mode has a decent selection of tracks, as well open areas to practice in.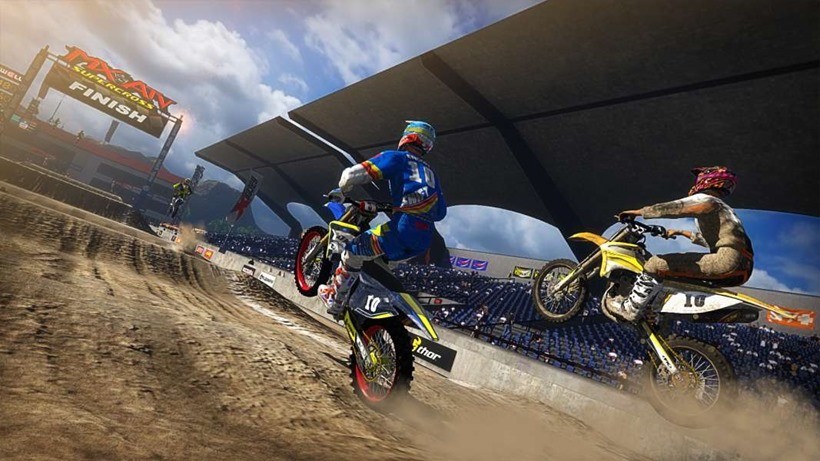 It's all the content of last year's game, with some extras packed in for good measure. But as a ported game, MX vs. ATV Supercross Encore also looks the part. It very much is a title from the 360 and PS3 era, with visuals having nothing more than fewer jagged edges at their best. Some textures look downright PS2-era when examined, while frame-rate issues are a regular stuttering occurrence. Which is massively weird, when you realise that the game isn't a looker.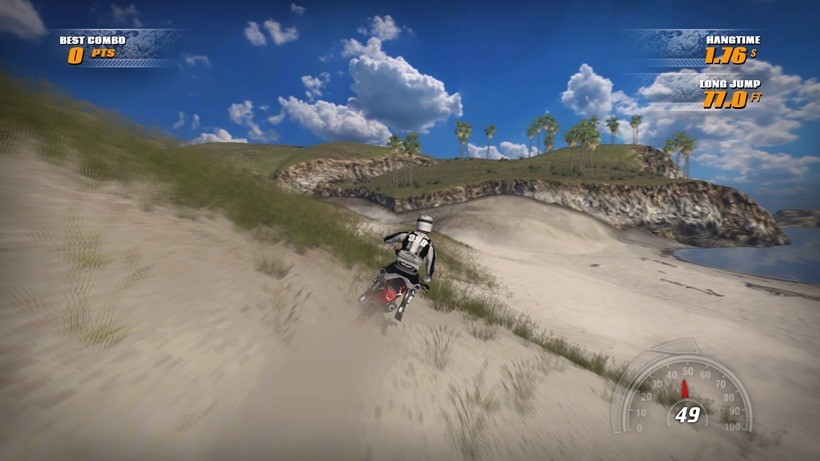 It's not just a budget game, but a budget remaster as well. And a muddy one at that.
Last Updated: November 13, 2015
MX vs. ATV Supercross Encore

If you can look past the terrible controls, barely optimised visuals, useless trick system and erratic frame-rate issues then MX vs. ATV Supercross Encore might appeal to you.

MX vs. ATV Supercross Encore was reviewed on PlayStation 4