I love pinball. I used to own a couple of restored machines, before fate conspired to take them away from me. I had a machine that was first manufactured in the early 70's – a beautiful, mechanical bit of wizardry from Bally that elicited giddy joy from me with its clacks and whirrs. Another, a machine from the early 80's was a little more electronic – with a sub-table, an upper playfield, LEDs and digitised voice samples.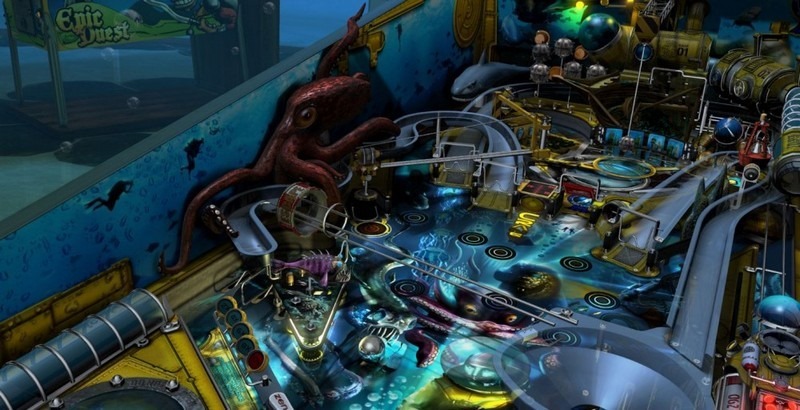 Being able to spend hours playing a single table lets you understand how it's more than just hitting the flipper to make sure the ball flies forward; it's about hitting the right things, in order, to advance a table's mode. Pinball machines are complex, intricate things – and there's no company that's been able to translate that to the digital realm better than Zen Studios. They've been making digital pinball for what seems like decades, and have become masters of their craft.
I was simultaneously excited to try the VR version of one of their pinball software suites, Pinball FX2. At the same time, I wondered just how VR might be of any benefit. I know from my own experiences that 3D is one area that helps digital pinball shine and Zen's other pinball game, Zen Pinball, is about the only thing my 3DTV still gets used for – but what on earth could VR bring to the table?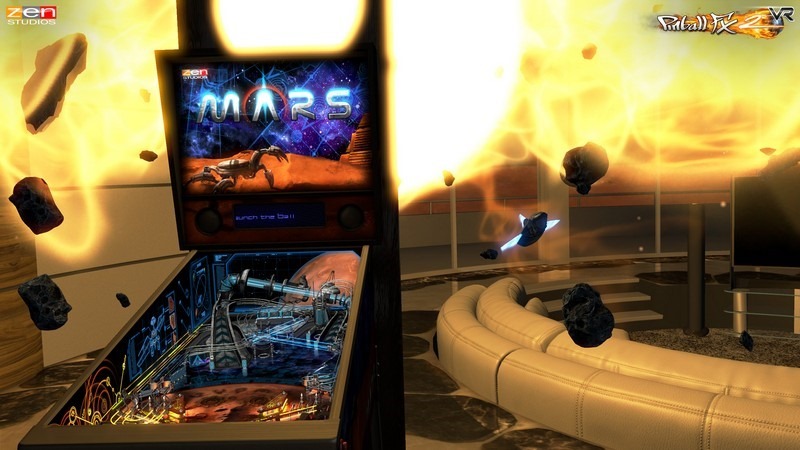 Turns out, more than you'd imagine. The extra sense of depth afforded by VR really brings everything to life, and standing in my living room, looking down at a table made me reminisce for those halcyon arcade days. I know I'll probably never spend entire afternoons surrounded by the flashing flights and the sounds of arcades again, and this is the closest I'll ever get to reliving that.
When you boot the game up, you're presented with three tables within a fancy beachside loft. These three table positions are static, and you'll switch between them just by looking at them and pressing a button. In the base game, you get 3 tables to choose from: Secrets of the Deep, Mars and Epic Quest.
They're all older tables that already exist within Pinball FX2 – though they've been given some nice touches in the jump to VR. You're able to buy a handful of other tables either through a season pass, or by grabbing them piecemeal. There's also a Walking Dead table that's based on Telltale's adventure game. It's a little unfortunate for existing Pinball FX 2 owners that they're essentially paying for tables they may already have shelled out for, but it may be worth it if your pinball fanaticism is high enough.
Loading up a table doesn't just switch to that table though – it themes the whole room you're in, throwing in sometimes distracting aesthetics, but terribly atmospheric flourishes. Start up The Walking Dead, and there's a damned zombie standing to the right of the table you're staring at, while Clementine stands on the other side of the machine. The entire room changes, going dark and foggy, with zombies lining the loft's glass doors. Castle Storm gives you flying, fire-breathing dragons, while the Mars table fills the screen with asteroids and robotic spiders.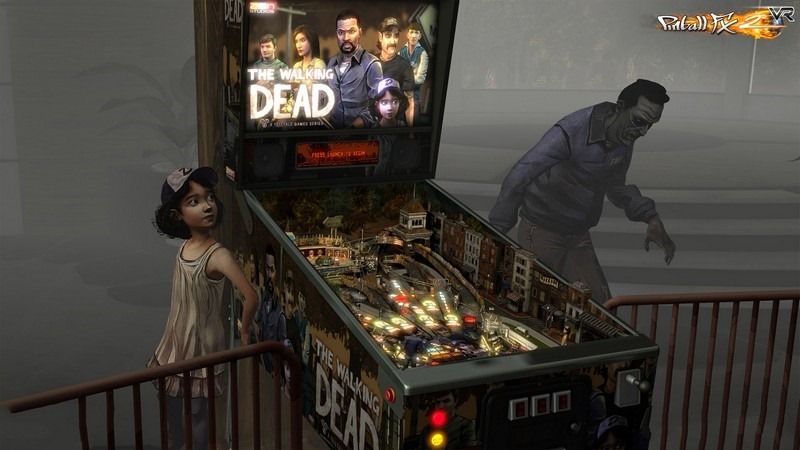 As for how each table plays? Well, it's pinball. You launch a steel ball, hit flippers and try to stop it from draining. You'll send the ball up ramps and through routes, aiming for a high score. Perhaps you'll try to become acquainted with a table well enough to know its intricacies.
What makes it really convincing is that you play, standing in front of the virtual table as you would in front of a real one. You can peer down at the action, getting a close-up look at what's going on. Control is a little pedestrian, using the tried and tested triggers on the DualShock for the flippers. I'd love to be able to use the Move controllers, so that I could space my hands better to complete the illusion of playing on a real table.
While the game and its engine have realistic physics, some of the tables rely on otherworldly tricks that wouldn't be able to be replicated in the real world – but that's okay, because they're mostly all fun to play.
Last Updated: December 6, 2016
Pinball FX2 VR

Zen Studios are masters of what they do, and if you enjoy digital pinball then Pinball FX2 in VR is revelatory. One of the best VR experiences available,  this the closest you'll get to playing pinball without standing in front of a real table.

Pinball FX2 VR was reviewed on PlayStation 4