WRC 7 has much to live up to with it being the official game of the FIA WRC World Rally Championship. Additionally, this new title comes after developer Kylotonn's WRC 6 release from last year which was already a notable game for the racing fans who appreciate some intense off-road action. So is WRC 7 a worthy new franchise entry?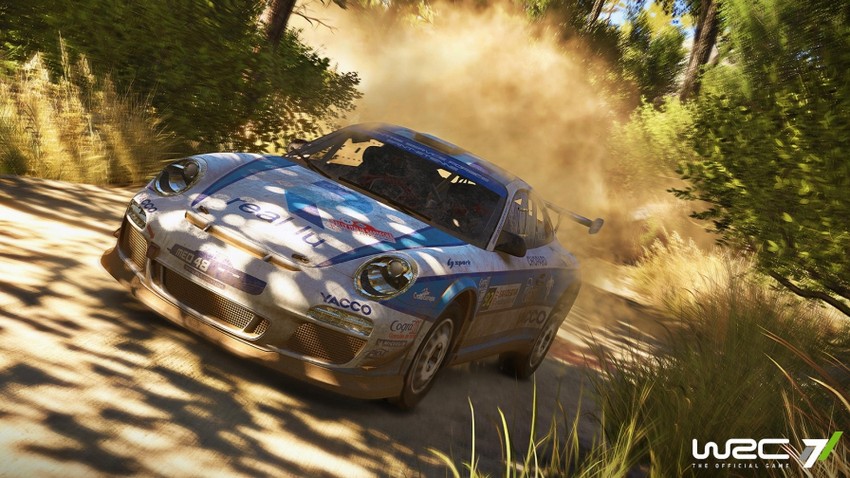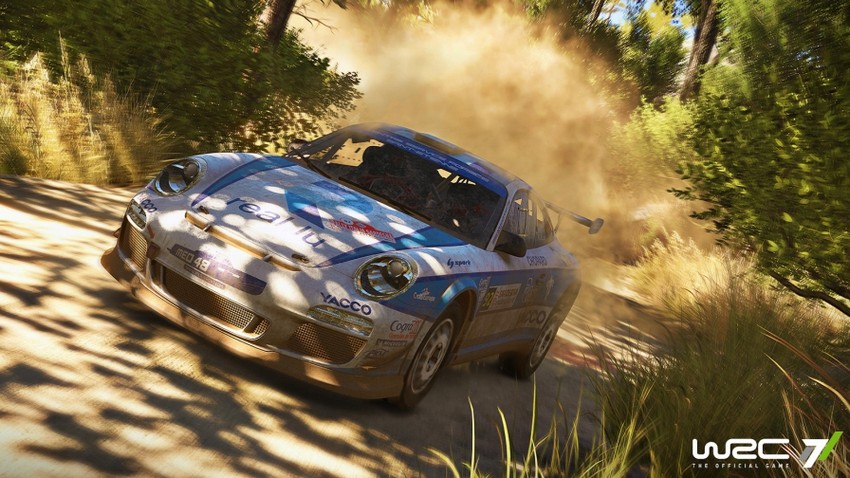 Straight away, it must be stressed that the experience offered by the WRC games seems to be aimed strictly at the die-hard rally and racing fans who appreciate and expect a detailed simulation, and most definitely not the arcade market. Even with the driver assists turned up the game requires substantial efforts to navigate the tight rally stages as there is not much room for error or run-off space for a casual driving style.
As you progress through WRC 7, taking on more and more stages, you begin to appreciate the levels of bravery required over every crest and through every turn. With this type of racing, you will find yourself not only fighting your competitors but having to first fight the track merely to survive all it can throw at you. It pushes the driver's concentration and skill to their limits as it tries to accurately replicate the full-on rally experience – considerable effort is required to achieve just an average performance.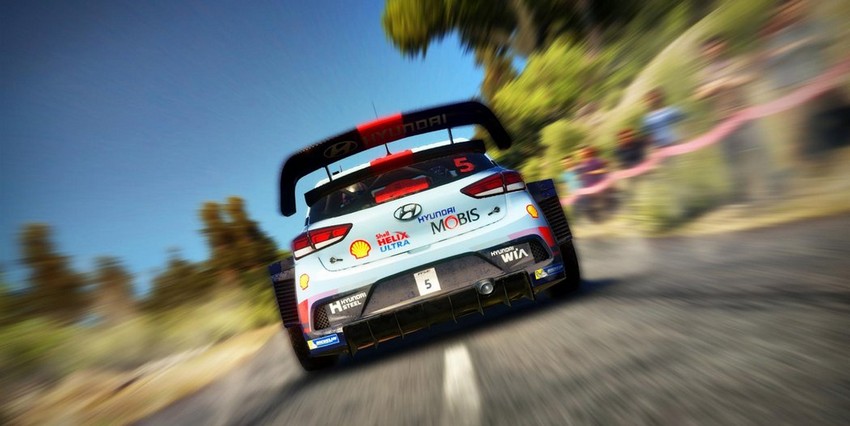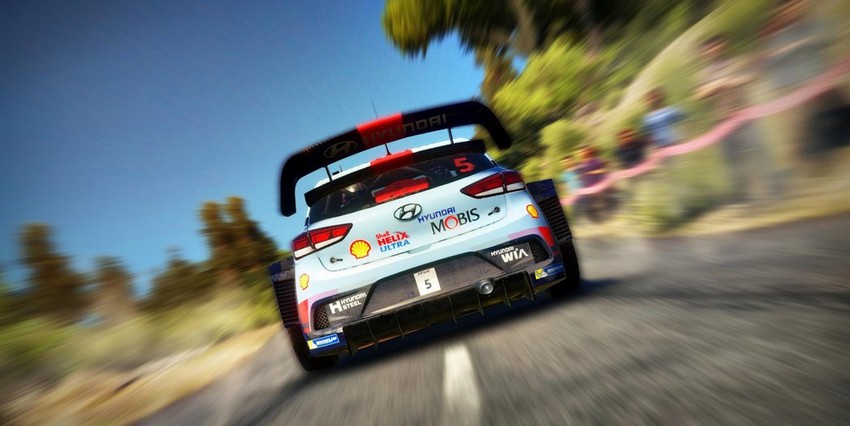 With that being said the WRC series, including this latest iteration, feels best from within the cockpit of the rally car listening to your co-driver giving you concise information about the upcoming corners and obstacles and interpreting this information to haul your car screaming and sliding through each stage. While car customization is very limited on an aesthetic level, you can tweak setups involving spring rates, tyre compounds, gearbox ratios, suspensions, braking options and more. Single player stage races will see these components incur damage, and you will need to select what your mechanics should prioritise in the allotted time for repairs before your next stage.
In terms of your rally cars, you are provided with the privateer and factory team cars that are currently entered for the 2017 WRC racing season across four classes: Junior WRC, WRC-2, WRC and Bonus vehicles. In single player, you can pick cars from any of these groups, all with different drivetrain layouts, and race on a chosen track using specific weather conditions at a specific time of day, all of which affecting your vehicle's handling.
Essentially any petrolhead with an affinity for speed and a knack for motorsport minutiae will appreciate such a game, but it may be too inaccessible for some.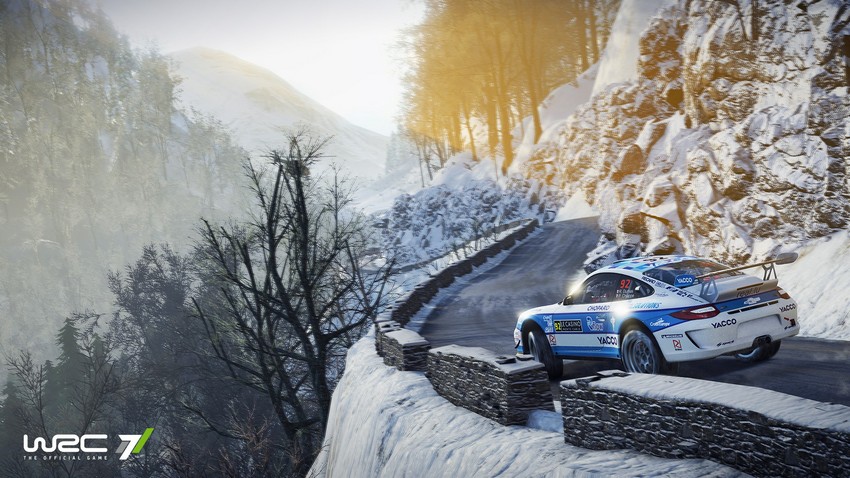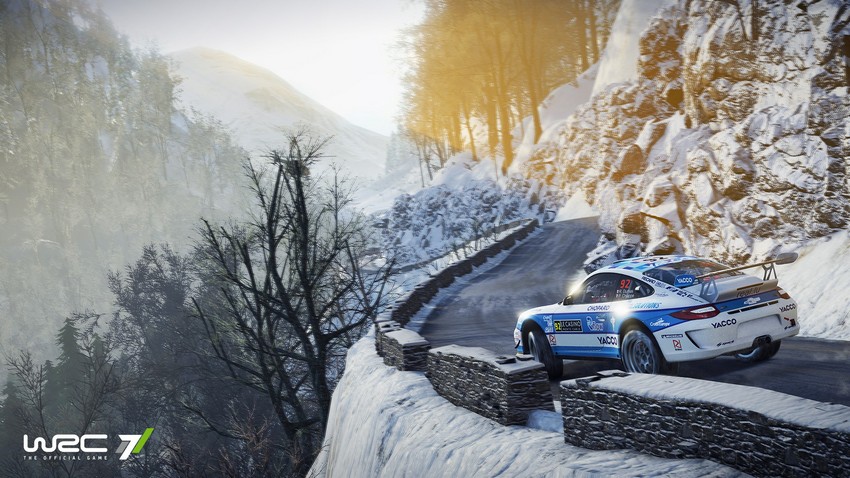 The same can be said of its predecessor WRC 6 though, and this is slightly where the problems come in. Upon a quick glance of WRC 7, you would likely conclude that not much is different from the previous release. The menu system works mostly the same along with the multiplayer and much of the graphics when looking outside of the car. You also won't find much greater landscape detail or higher graphical fidelity in the crowds.
However, the gameplay does feel smoother with less choppy visuals than the previous edition suffered from in some stages. With just the update of the 2017 teams and vehicles, this release seems to be more of a refinement to complement the last release rather than a new game altogether. That being said, these refinements would likely be greatly appreciated by the hardcore WRC fan as the game feels more smooth and streamlined.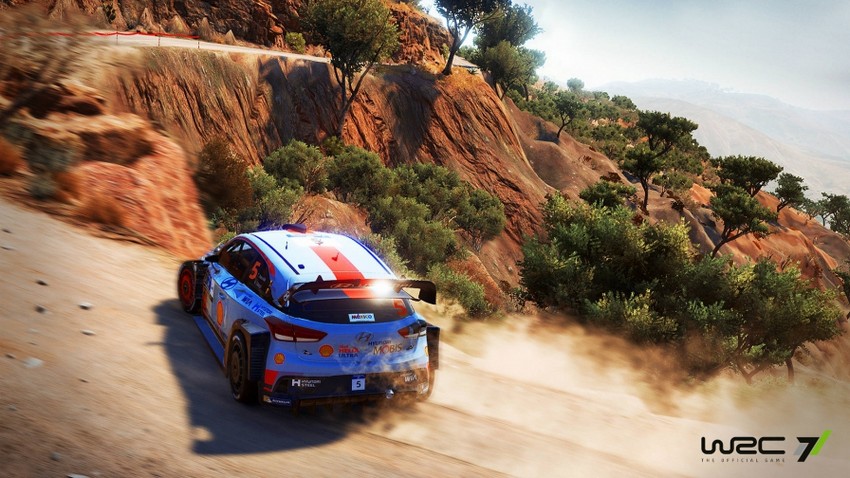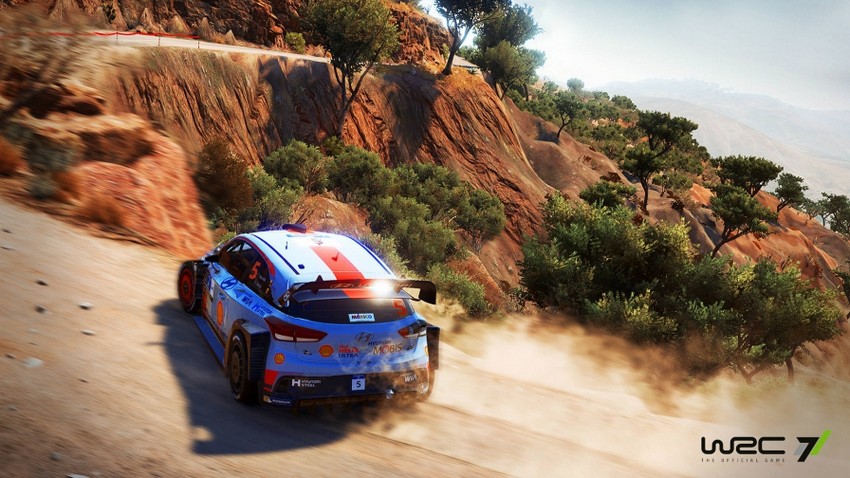 On the multiplayer side of things, the experience (fortunately or unfortunately, depending on the gamer) is quite limited due to the nature of rally racing. With rally events being based on stages with time trial style racing it essentially means you are racing the clock and indirectly racing your competitors. This means no wheel to wheel racing like you would expect from on-road circuit racing.
For some, this is a blessing though as you do not get harassed by other players rejoining the track or excessively trading paint with you in a bumper cars manner. Instead if you venture into the multiplayer you will find time trial challenge events where you can be ranked globally against other drivers based off of the time you set on a stage. These challenges will change every few days with different stages and weather conditions. You also have the option of Quick Races which lets you find a lobby to race other competitors live on a stage with ghost cars. Unfortunately though, there are long lobby waiting periods and finding enough players for a race seems to take too long to be practical. This means that the multiplayer experience is essentially for a very select driver who appreciates racing the clock.
This does still leave room for esports experiences as the WRC 6 platform was known to host events within the game. The game truly tests the player's driving ability and concentration making it worthy of esports competition.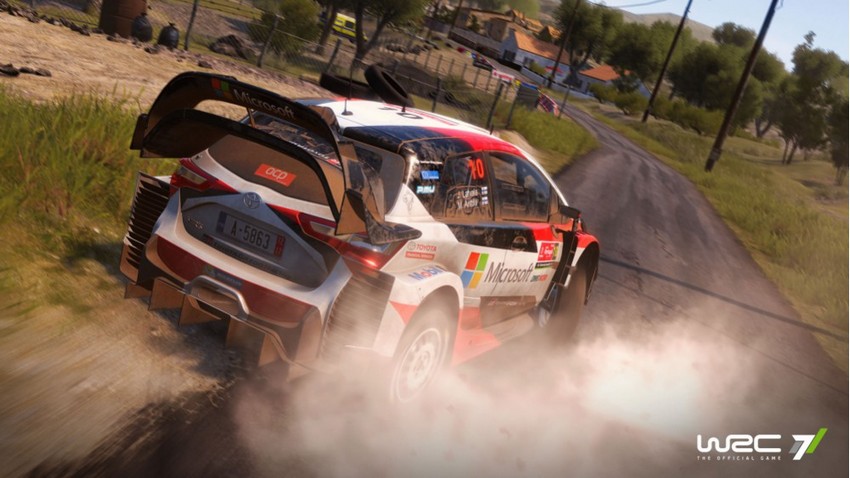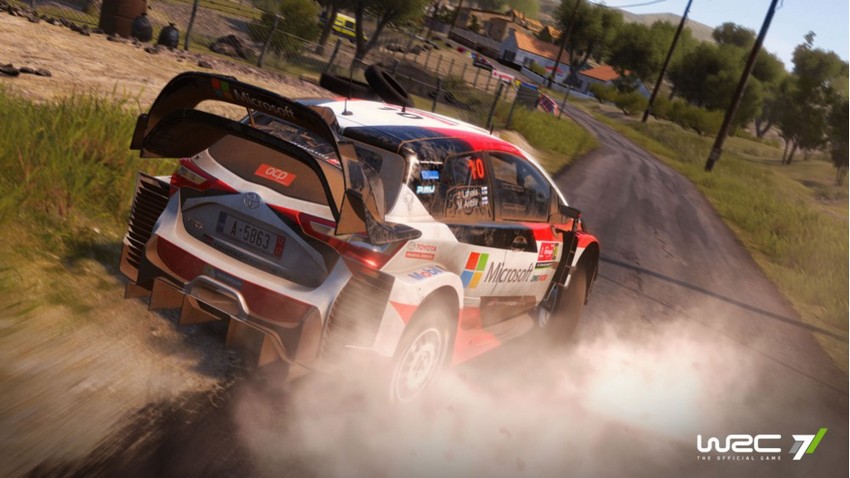 The other well-constructed part of the game is the offline career mode that lets you create a fictional rally career for yourself in the 2017 WRC season. In this mode you start out in the Junior WRC series with a front wheel drive car fighting for your career prospects based off of your performance and adherence to team goals. Succeed and you will progress through the classes to eventually end up behind the wheel of a raging four-wheel drive full works WRC beast. This staged progression of cars and respective classes helps to coach the driver into the style of rally racing rather than throwing them into the deep end straight away with an extremely challenging vehicle.
A notable feature in this mode which I also really appreciate is the use of driving style choices in contracts for each team. This means that you can choose a team based on three driving style types, namely: safety (prioritizing racing carefully to get least damage in stages), speed (prioritizing speed and fastest times over anything else – but taking risks that could cause crashes) or balanced (balancing speed and safety). This lets you choose a contract and team that will align with your driving style which is something that makes your efforts feel more appreciated.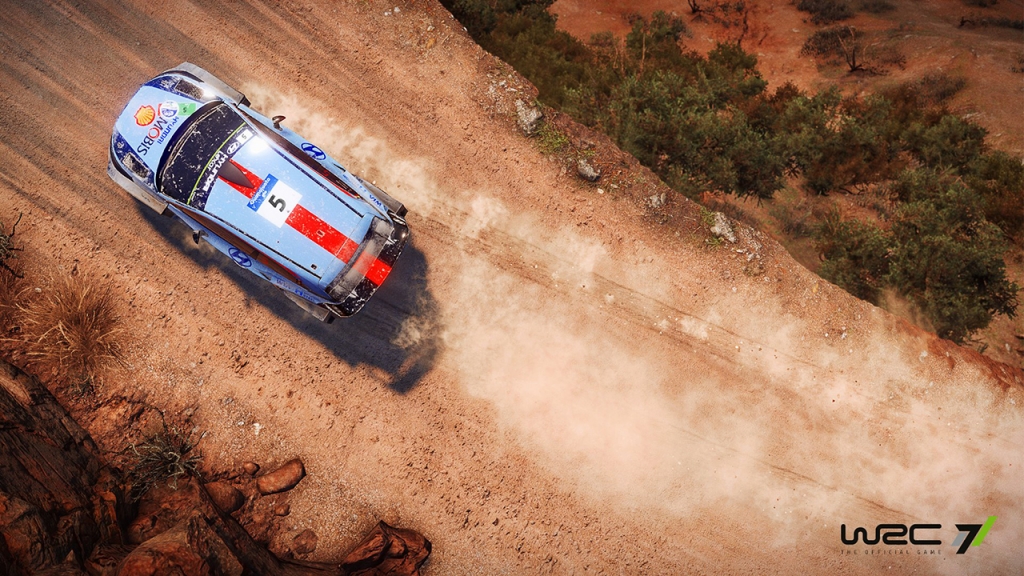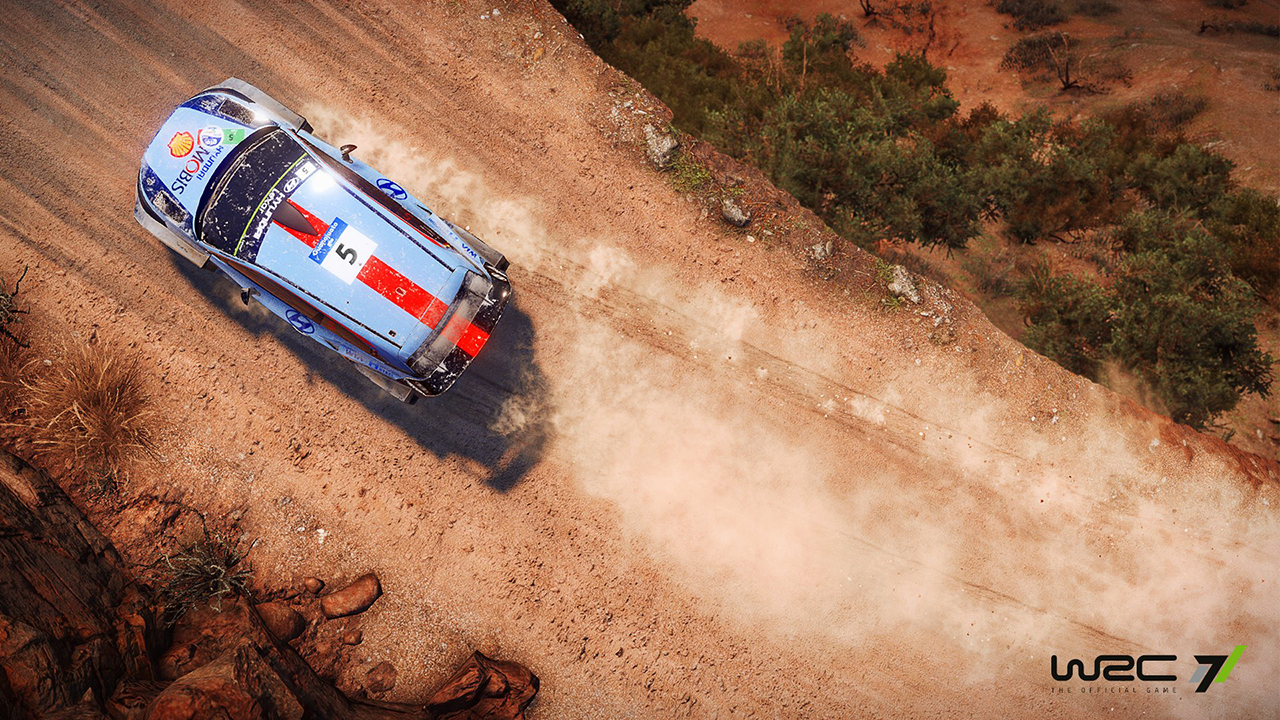 Keeping to these contract goals will also lift the morale and happiness of the crew servicing your car, leading to greater team efficiency. Another neat new feature which has also been added to WRC 7 career mode are small pop-ups which show fictional commentary from news publications over your racing career and some smack talk from your competitors.
Gladly I can say that with these details, WRC 7 does well to totally immerse you in this virtual career experience and for me this is the best element of the game which it has to offer its customers. This form of offline game mode is great to see within the hardcore gaming racing scene as other racing releases often neglect such immersion which can leave the player disconnected from the overall experience the game aims to simulate.
WRC 7 had much to live up to with the rest of the already popular WRC series having thousands of fans around the world. And for simulation motorsport junkies who appreciate an authentic off-road, engine screaming, power sliding, exhilarating but highly challenging racing experience, this game is a must-buy. If they don't already have WRC 6 in their collections, that is.
Last Updated: October 11, 2017
WRC 7

WRC 7 finds itself in an awkward position next to its predecessor WRC 6, with very few major updates the game is really nothing more than a refinement of its predecessor with 2017 spec cars. A step in the right direction rather than a great leap, this latest iteration does play somewhat better though with that extra bit of visual and technical polish. It also preserves its aim of taking you by the seat of your pants as you navigate seemingly impossible rally stages at break-neck speeds in the most realistic way possible.

WRC 7 was reviewed on PlayStation 4