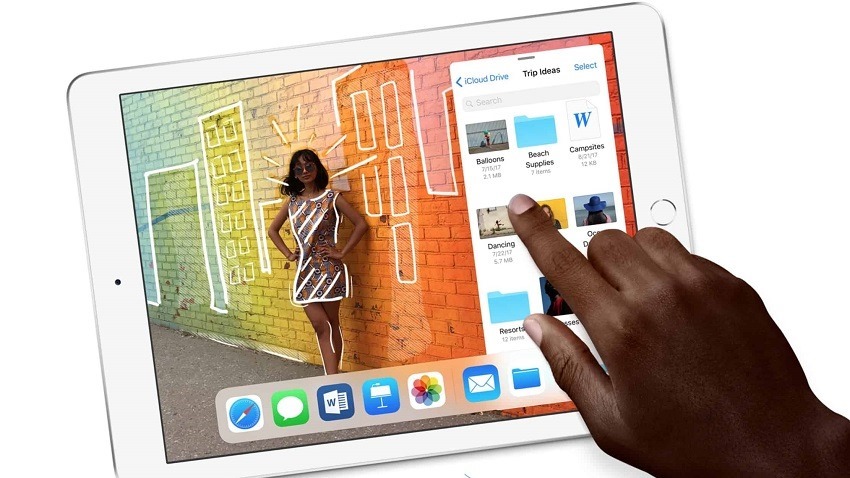 Apple's education-focused event last night was abuzz with speculation over a new, cheaper iPad. Apple iPads have dominated the upper echelon of the market, especially with the introduction of the two types of iPad Pros. But they're extremely specialised and expensive devices – not suited for kids to use at a school that isn't looking to make use of its fancy cameras and processors. The new 9.7-inch iPad then (which replaces last year's model) is perfect. Not only is it cheaper than a Pro, it packs in the features you might have wanted from them.
First and foremost is Apple Pencil support. This was reserved for the Pro line up until yesterday, which now makes Apple's more regular consumer friendly line a lot more malleable in its uses. You can use the Apple Pencil in the same way as the Pro devices, with any apps that support it. Apple and Logitech also revealed a new stylus called Crayon, which looks like a thicker, more child-like version of the Pencil. It's also cheaper too, adopting a $50 price tag which looks attractive next to the Pencil's strict $99 one.
Other than that, there are few improvements to outwardly gaze on. The new iPad features a faster A10 processor, which is a step above last year's model and only slightly slower than the A10X chips in the Pro. The screen is still the same 9.7-inch Retina display, and the device will come in 32GB and 256GB sizes. There's support for the AR Kit which seems to work nicely on the A10, and Apple showed off some impressive demos of augmented reality dissections of frogs that look great for the classrooms.
The classroom is really where Apple is aiming though, and its what they spent the most time on during the keynote. The Apple iPad will be the vessel for a new suite of options and apps, some of which are disappointingly tied to educators. Students will now get 200GB of iCloud space for free (this might have been nice for everyone) and iPads in schools will have access to multi-user tools that just don't exist on the consumer OS. There's also a bunch of applications that educators can use to make teaching easier, many of which were demoed with a keyboard. Logitech is making a very rugged case for the new iPad that included a keyboard, but Apple decided to omit a Smart Connector for use with their own Smart Cover keyboard, which is super strange.
The iPad is alluring though, and might give Apple some foot room in a market that is dominated by Chromebooks right now. The new iPad goes on sale this week, running $299 for schools and $329 for us normal users.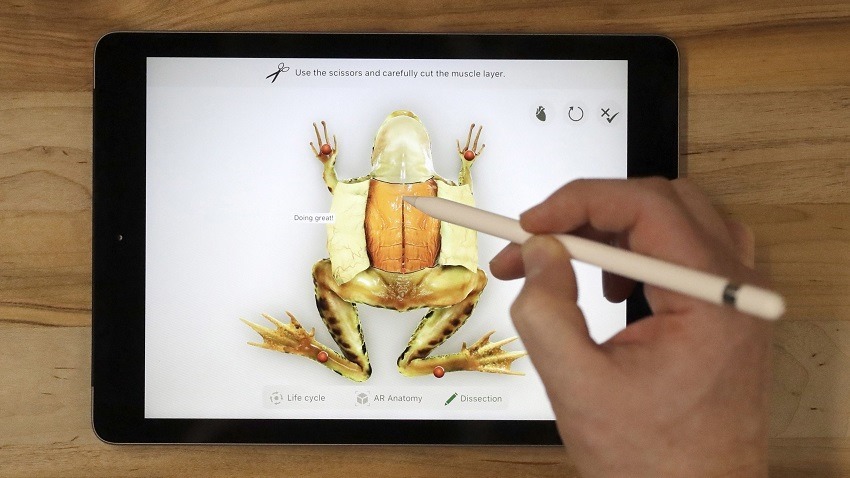 Last Updated: March 28, 2018