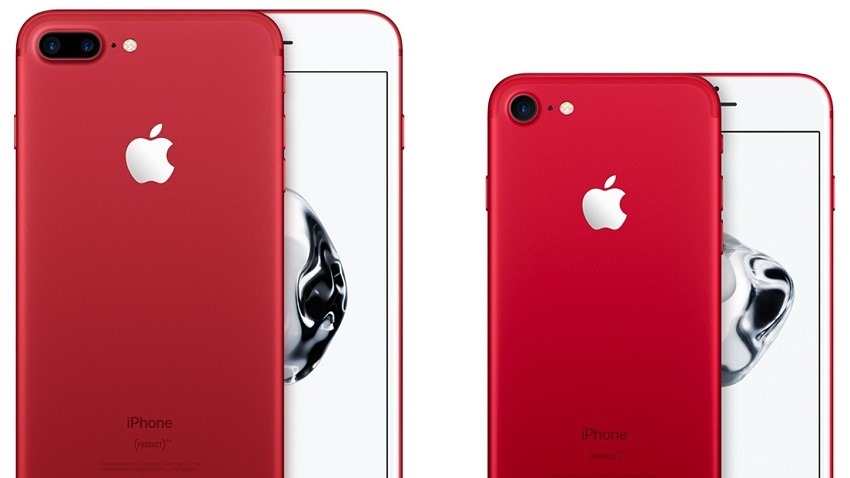 Apple has been a little stagnant in their innovations department of late, and nothing screams that more with the refined (but in no way exciting) iPhone 7. The handset is only a slightly improved 6S, releasing with a Jet Black colour scheme that scratched so fast you probably weren't able to get a cover on it first. In a new wave of announcements yesterday, Apple revealed a brand new coating that might make me jump from Space Grey for the first time.
Red is the colour of the season now, as Apple is rolling out new aluminium red schemes for the iPhone 7 and 7 Plus starting this week. It's the next step in their partnership with (RED), which aims to spread awareness for AIDS fundraising through the colour branding alone. Apple previously turned their AppStore red, and highlighted apps with the word in the name or the colour in the logo as a starting for the team-up. The new iPhone 7 is the most radical commitment to the project, and it's pretty damn beautiful.
The aluminium red is bright and eye catching, although I'm a little disappointed with the front retaining the popular white coating. I much prefer the black present on Apple's jet Black and Space Grey options, and think it would go beautifully with the new red back. But that's the only real gripe I have, and it might not be enough to resist when the assumed red model of the iPhone 7s launches.
Apple also revealed a new wave of iPad Air 2 models, with a faster chips and cheaper starting prices to help combat the decreasing tablet sales year-on-year. The company is also expected to reveal a whole bunch of new iPad Pros later this year, along with their annual September iPhone reveal too.
Last Updated: March 22, 2017