Cooler Master are fast becoming one of the most recognizable peripheral manufacturers in the market.. Having embarked on a "Make It Yours" rebrand and new naming scheme, Cooler Master have updated their keyboards this March with the new MasterKeys Pro L, a full RGB Cherry MX mechanical keyboard and a tenkeyless MasterKey Pro S featuring the same RGB cherry MX mechanical switches. As a tenkeyless or TKL (sounds much cooler) user I'm quite happy that Cooler Master are continuing their lineup with TKL versions of their keyboards (something the Quickfire XTi missed out on).
Sadly, although both were released this month worldwide, it seems South Africa will initially only be getting the MasterKeys Pro L, which means those who want a smaller (and invariably cheaper) version will have to wait a bit longer.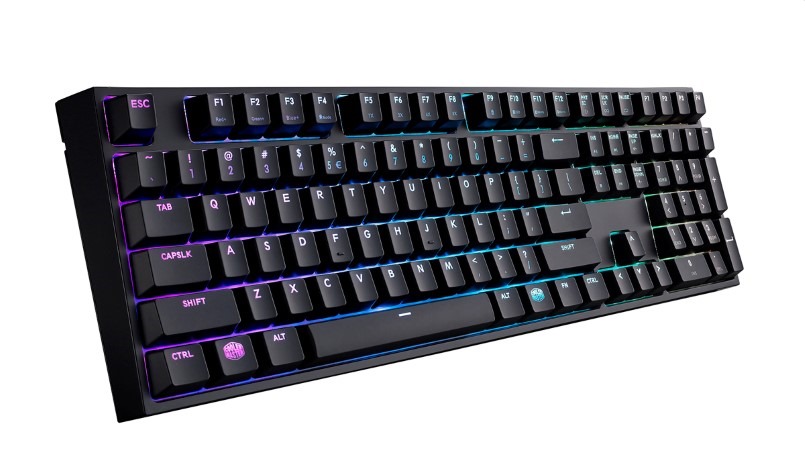 Besides the pretty basic Colour wave, breathing and other lighting modes, the MasterKeys comes in either red, blue or brown switch variants based on your tactile preference. Unlike earlier Cooler Master keyboards, this is their first full RGB LED keyboard with 16.7 million colours. When tactility and accuracy come together, you have the Germans to thank for their Cherry MX switches. However, you'll have Cooler Master to thank for the extra brightness as they have redesigned the interior to fit the Cherry MX switches as well as bigger, brighter LEDs.
On top of those LEDs you'll have UV coated keycaps which will help with longevity of the key lettering. With the MasterKeys Pro L you also have the hidden underside grooves which help with cable management as well as their welcome keycap plucker.
If there is one thing that has been a strong thread running through the Cooler Master keyboard lineup it's their design which has remained extremely sleek and minimalist, with mobility ensured thanks to removable cables – with ease of use and functionality baked into the keyboard without any software needed. The MasterKeys Pro L& S continue this design tradition but have also added in options for the user to make use of software alongside the on-the-fly macro and profile support.
The lack of software required for many new Cooler Master keyboards has been one of my personal favourite features that Cooler Master have stuck with, and I'm glad they have adopted both software and software-free approaches in the MasterKeys range. Of course, part of the Make It Yours rebrand means that Cooler Master will give users an opportunity to put their own spin in their keyboards and will release an SDK in the future, as well release new lighting modes and other upgrades.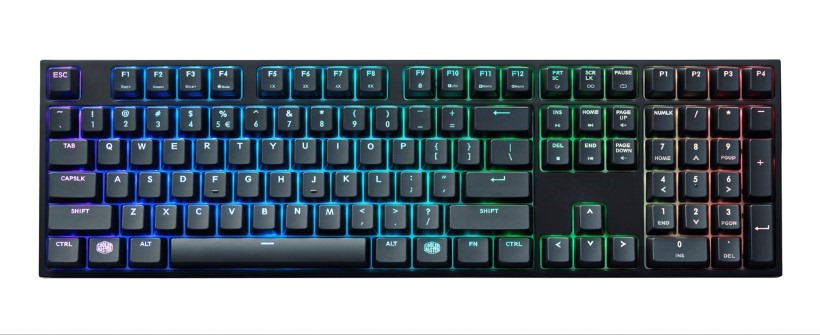 At an eye-watering price of R2652 for the MasterKeys Pro L, many would scoff at spending that much for something you use to type micro-aggressions on everyday, but for those people who want to have their fingertips caressed by mechanical goodness, you have to pay for that pleasure. Also, remember that every time you feel stuff is more expensive, just throw a #ZumaMustFall tweet out into the wild. However, if you are so inclined to indulge in the pleasure of a good looking and feature rich keyboard from a reputable maker, you can pre-order from RebelTech and choose either Cherry MX red, blue or brown
Last Updated: March 29, 2016