Around a year after the release of their strong, but flawed, KM780 Mechanical keyboard and MX780 Laser gaming mouse, G.Skill are ready to venture once again into the peripheral fray. With the G.Skill RIPJAWS KM570 MX mechanical keyboard sporting Cherry MX switches, this time it's a more sombre, minimalist and well-priced product.
The full length KM580 starts its life out at a respectably $89 (or $99 on their website?), and it comes with genuine Cherry MX switches along the Red, Brown and Blue variety. The design aesthetic couldn't be further from their KM780, and gone is the RGB, dedicated volume controls and awesomely aggressive tone in the the KM780. Unlike the horrible software implementation in the KM780, G-Skill have abandoned software completely with the KM570, opting instead for a software-less approach, but still retaining key customisability which can be saved in the on-board memory. This keyboard is championing the no-nonsense plug and play minimalist crowd who want both a sleek typing and gaming experience.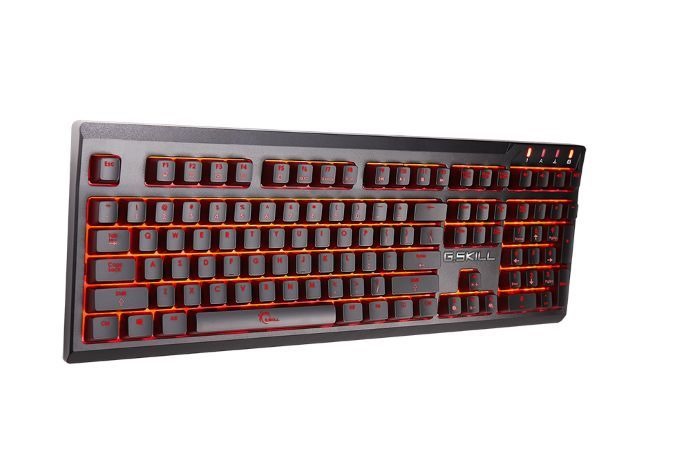 The no-software approach doesn't slow the keyboard down; it still offers full key customisation, 7 different lighting effect presets (with adjustable brightness and speed) and per-key custom lighting, media and volume control hotkeys as well as on-the-fly macro recording and Windows application shortcuts. Being a mid-range enthusiast keyboard, the standards of mechanical keyboards apply—n-key rollover, 100% anti-ghosting and 1000Hz polling rate. A non-removable 6m braided cable and Windows Lock key (who uses that anymore?) rounds out a interesting looking package from G.Skill.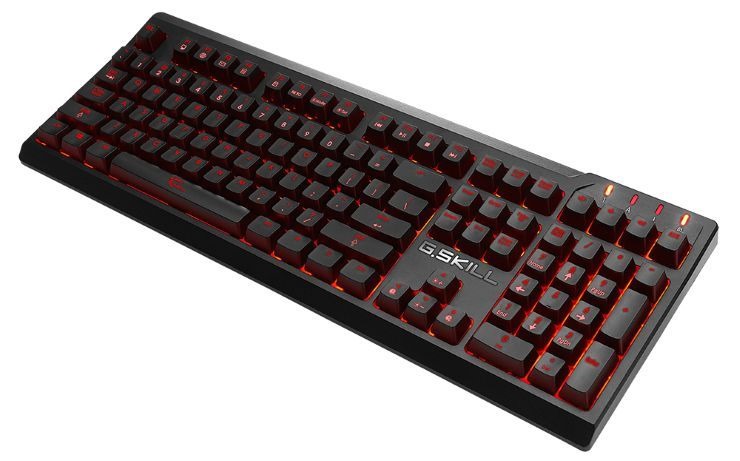 As for my initial thoughts, the problem I foresee is the product being slotted into an already overcrowded pricing segment, with the likes of Razer, Corsair and Cooler Master already having products well placed in those price ranges, often selling for specials at the same $89 price range. That being said, choice is always welcome, and considering the current Newegg special of $89, it does make the G-Skill KM570 MX at least a contender for your hard-earned money. I just hope their no-software approach is not as botched as their software in the KM780.
Last Updated: October 27, 2016