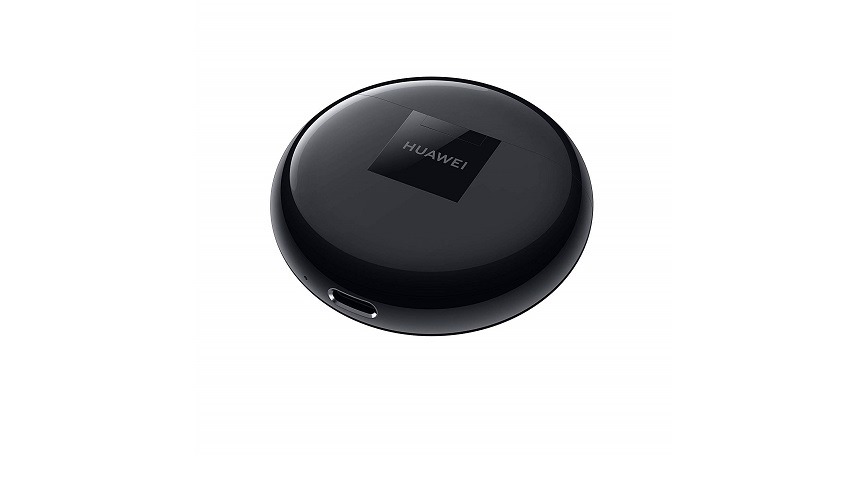 In the history of technology, there's nothing more impressive to me than the evolution of headsets. We've gone from bulky wartime speakers bolted to your head by an iron clamp to more slender devices with foam cushions, chopped the 3.5mm jack off in the process and we've created methods to isolate the sound of our chosen playlist in a manner that blocks the outside world out entirely.
For anyone looking to have a headset that is portable to the extreme and a dab hand at cancelling out superfluous noise, headsets of the true wireless earbud nature are a godsend. There's no shortage of manufacturers trying their hand at making the definitive hardware in that category, with Apple currently ruling the roost with their own AirPod Pros. So how does Huawei measure up then?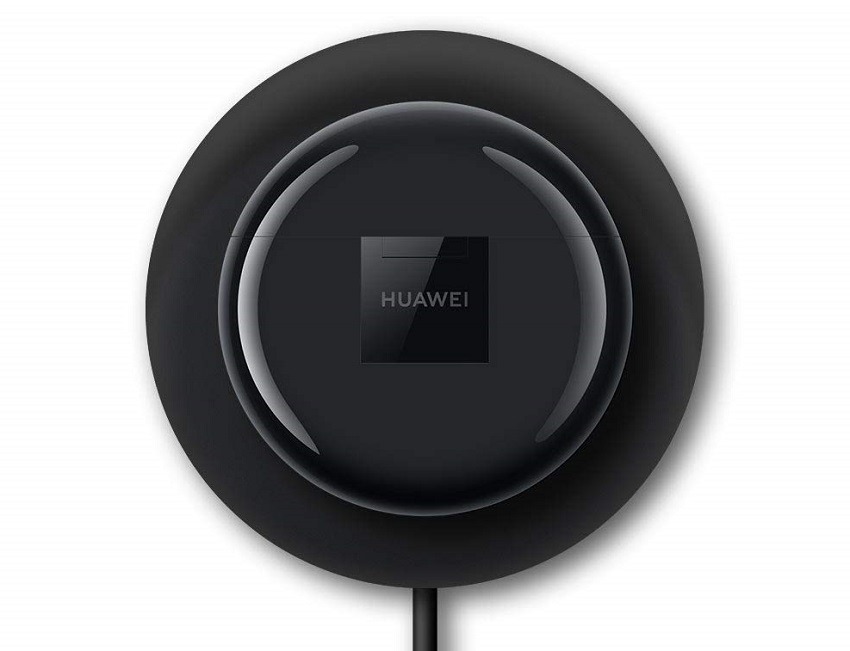 The Chinese manufacturer has been on a hardware roll as of late thanks to their hardware division pumping out more than just fancy phones in the Mate and P-series. The FreeBuds 3 build on their overall philosophy for a more connected ecosystem, an earpod system that is damn good…but with a few caveats along the way.
The most noticeable takeaway with the Huawei FreeBuds 3 out of the box and pod holder is its overall shape. Unlike Apple's AirPods, the FreeBuds 3 have a more open design that nestles on the inside of the Antritagus and over the Cavum Conchae. Or basically right above the hole bit inside your ear and covered by the one fleshy bit if you don't want a biology lesson.
Anyway, I'm personally a fan of this design and prefer it far more than the more intrusive design of in-ear headsets as I can't stand having my ear canals molested by soft rubber. Huawei's design is a comfortable one, but one that may not fit all ear types. With my own ears being of a humble and generic shape across the board, the fit was superb. I've been using the FreeBuds 3 for the last week and a half at gym, and they've done exactly what I wanted them to do: Sit tight in my ears during heavy cardio sessions and moments of intense movement, without shifting out of position once.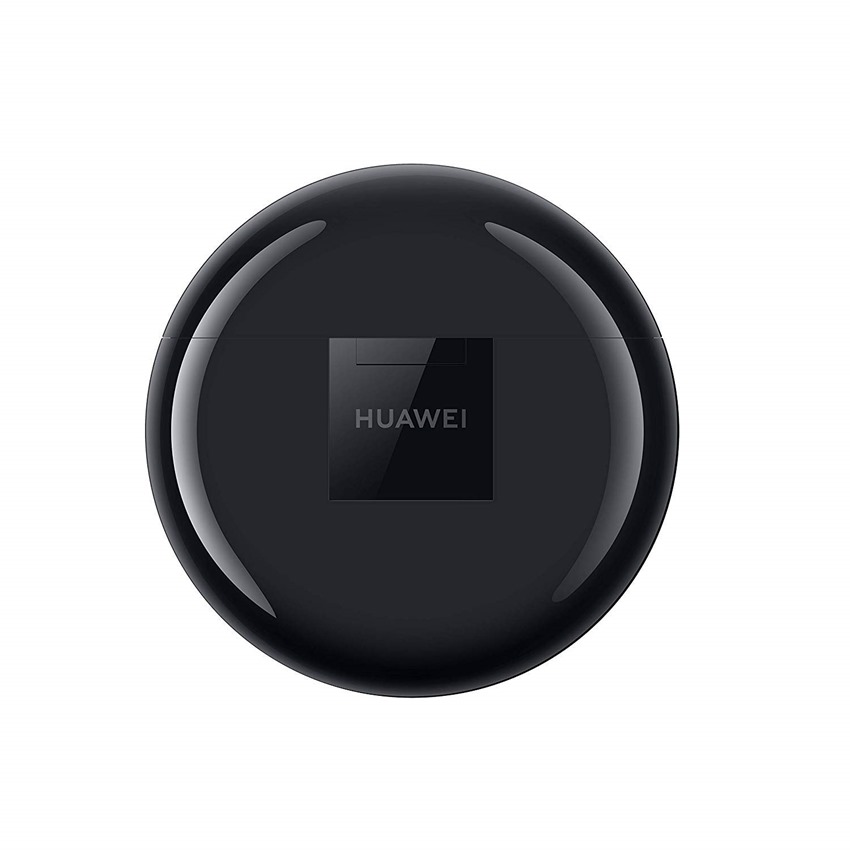 I've easily been able to wear them for multiple hours without noticing them even being there, not just during a workout but also at home when I was in the mood for some music while working. The actual design of each Freebud 3 is sturdy stuff as well. You've got all the audio tech housed inside of some slick plastic with the overall shape being called Dolphin Bionic design according to Huawei.
Inside, there's a certified BT/BLE dual-mode Bluetooth 5.1 SoC, HUAWEI Isochronous Dual Channel transmission technology and a 356 MHz audio processor which so far has kept the overall connection consistently open and hasn't dropped once since I've tested them. The big sales point here though is that the FreeBuds 3 come equipped with Active-Noise-Cancelling technology to boot, which works amazingly! To a point though.
For an example, let's go back to gym. If you've been inside of one lately (or you plan to on January 01, I totally get you new year's fam), you know the setup of the audio atmosphere: Loud doof doof music, an air-conditioning system that roars above you and the sweaty grunt of heavy metal being dropped on the floor. In a situation such as this, the FreeBuds 3 excelled at cancelling out the white noise around me. That din of the air conditioning was almost entirely mitigated by the ANC tech, but sound such as grunts and the beat of live music leaked in despite this.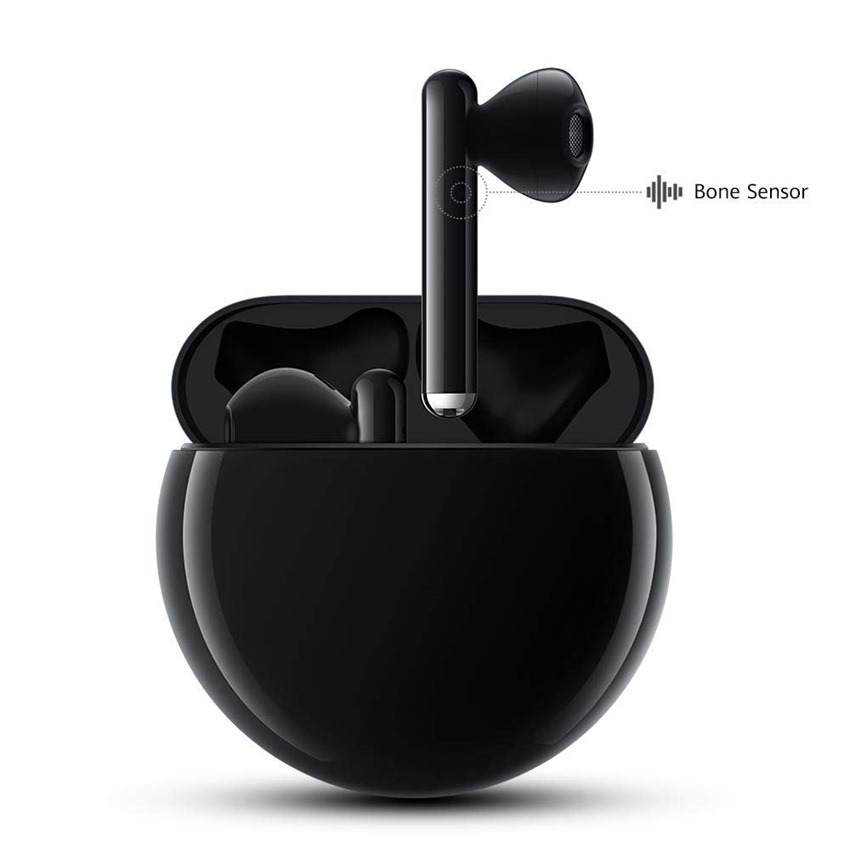 Now this can be addressed by increasing the overall volume of whatever it is that you're listening to (The FreeBuds 3 can reach a volume of crap that's loud thanks to its bass tube and 14mm drivers), but I usually keep the volume down as I'm paranoid over the preservation of my hearing. Point is, the FreeBuds 3 at a high volume when coupled with its ANC can drown out many a background noise from everyday life, although the more open-ended design of these earbuds means that no matter how good the technology is some sound will always sneak in.
As I sit here and type this right now, I've got the FreeBuds 3 in and the Katana Zero soundtrack playing, with a high volume that is currently masking a LOT of sound from my outside environment thanks to the added ANC: A running pool pump, a cat that eats loudly, roaring wind outside and a busy road to the side. That's overall, some impressive stuff right there.
So how do the FreeBuds 3 actually sound then? I'd say that while this headset has a decent amount of bass, it's far more subdued than what I'm used to from every other manufacturer who feels that more bass equals quality. Not having my inner ear blasted by heavy bass is actually a welcome treat, with the low end of its sound being affected by the open-ear design and thus allowing some frequency escape.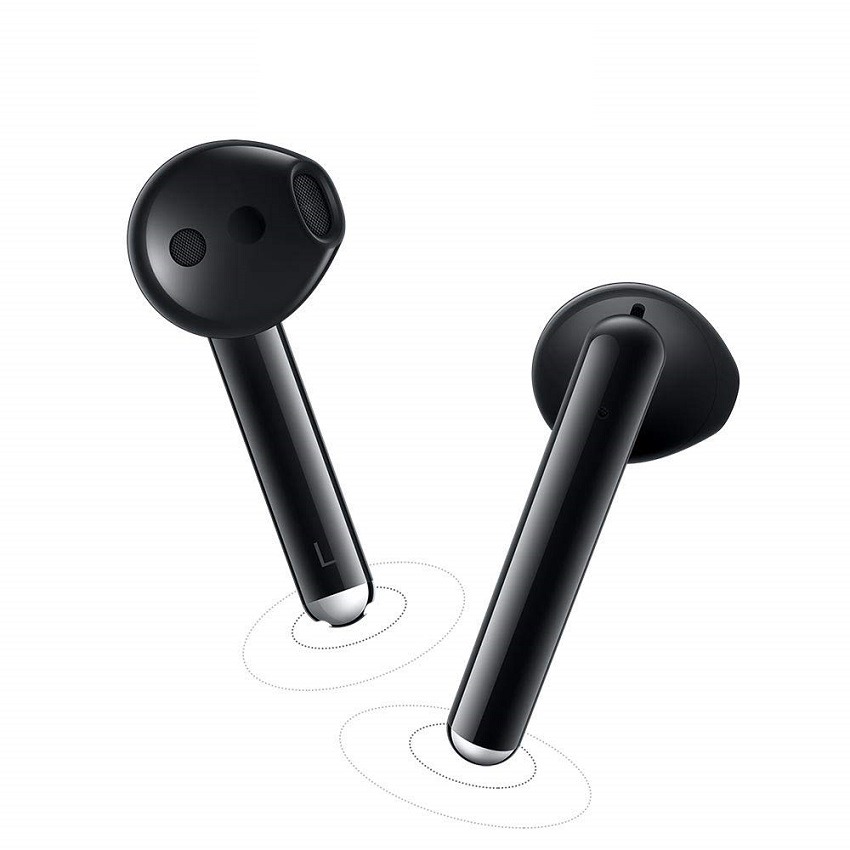 On the mids though, the FreeBuds 3 have a superb consistency that highlights instruments and voice work with a more natural flair. I've got a playlist that includes My Chemical Romance, Justice, Nirvana and many punk rock hits that sizzled with a raw sound that was distinctly heightened on the high side with extra little details from my eclectic assortment rising up in a manner that allowed them to be blend seamlessly in with the core melodies. It sounds well good overall, is what I'm saying. I'm especially fond of Led Zeppelin's Houses of the Holy having that organic sound from the FreeBuds 3.
You'll also get an absolutely reliable battery life with these earpods. Like other devices in this range, the FreeBuds 3 make use of a small case in which they'll charge when not in use. A full charge of the case (around an easy hour, perfect for between sheds of the Eskom load), has around 20 hours of juice to pump back into your headset, with FreeBuds 3 easily lasting close to four hours on a full charge and when connected to my Huawei P30 Pro.
That meant that with my schedule and listening habits, a single full charge of the case was more than enough for a week's worth of listening for me, with a recharge being done easily via USB-C. The case of course also functions as a connector for the FreeBuds 3 for any bluetooth-compatible device: Simply pop them open with a satisfying hinge click, hold a button for two seconds and establish a connection. Next time you want to use them, simply pop the hood and hey presto! You're connected!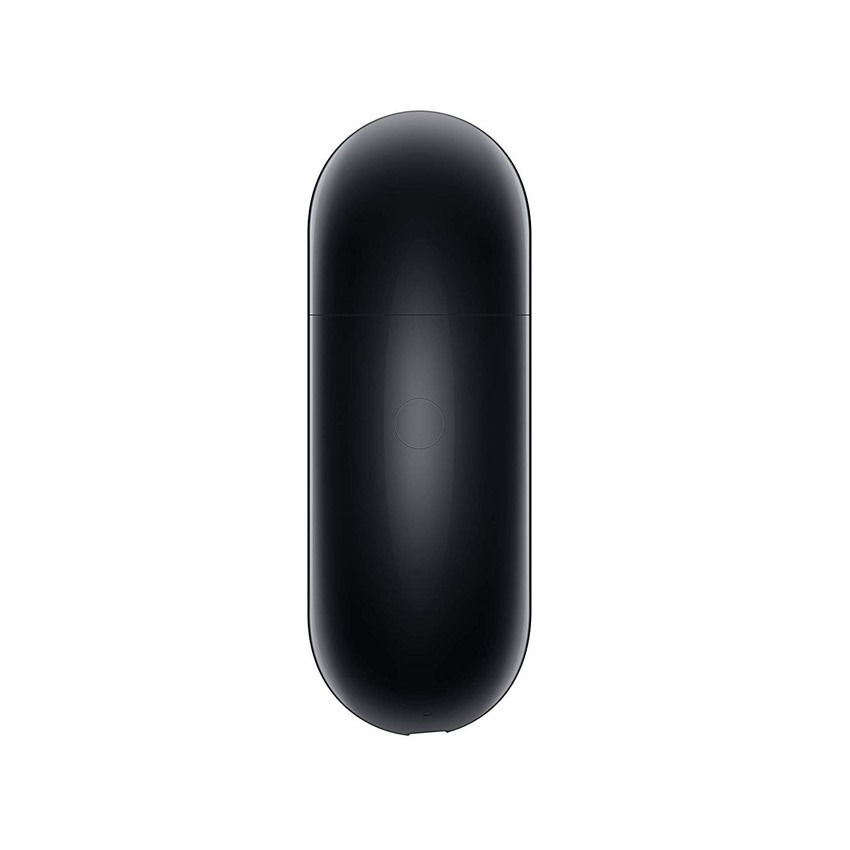 You can also make use of touch commands on each Freebud 3, which can be tailored on the Huawei AI life app that provides more options to Android users. Right now I've got the right Freebud set up to skip to the next track with a double-tap, while the left one is used to switch ANC on and off. Once you actually find the sweet spot through habit, the feature works like a dream even if it does make you look like you're doing constant mental calculations in public.
There's even more to the FreeBuds though, as they also have a built-in microphone. It's a feature that entirely okay to be honest. Not entirely necessary I'd say, but able to do an able job for the day when you actually do need to use them.
Last Updated: December 11, 2019
Huawei FreeBuds 3

The Huawei FreeBuds 3 are a fantastic set of earpods, albeit one with a design that may not be to everyone's tastes. Solid construction, intelligent noise-cancelling and a hefty amount of battery life makes for a reliable audio expansion that's a must for anyone after some quality audio while they're on the move or relaxing at home.