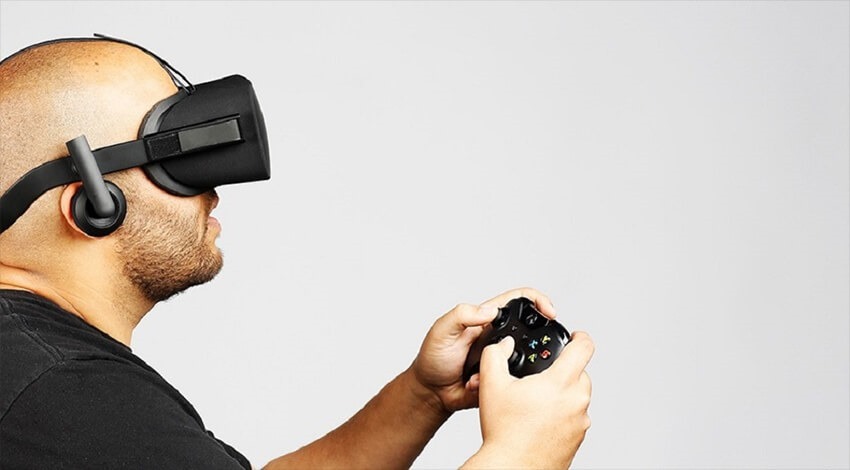 When Microsoft first debuted the Xbox One X – then stilled called Scorpio – Phil Spencer stood on stage and said that the new machine would soon deliver high-end VR. Given the Xbox One and Oculus Rift partnership, the assumption then was that the new machine would come to support the Rift in some way. When the Xbox One X was released, there was no mention of VR compatibility at all, though it was still something in the system's pipeline.
Later that year though, Microsoft released its own Windows "mixed reality" headsets with hardware partners like ASUS, Acer and Samsung. Spencer then said that those would eventually find a home on the Xbox One.
Now it looks like Microsoft's Xbox One VR ambitions are dead.
Speaking to Gamesindustry.biz, Microsoft's gaming chief marketing officer Mike Nichols said that "we don't have any plans specific to Xbox consoles in virtual reality or mixed reality."
"Our perspective on it has been and continues to be that the PC is probably the best platform for more immersive VR and MR. As an open platform, it just allows faster, more rapid iteration. There are plenty of companies investing in it in the hardware side and the content side, or some combination therein. Obviously on phones, augmented reality is a good scenario as well that's going to grow. But as it relates to Xbox, no. Our focus is primarily on experiences you would play on your TV, and ultimately we'd like to make those experiences more broadly."
While Sony has had its own middling successes with PlayStation VR, it's safe to say that virtual reality hasn't quite had the effect on the market that anyone had hoped. Microsoft ditching its own Xbox VR plans hardly come as a surprise.
Last Updated: June 21, 2018