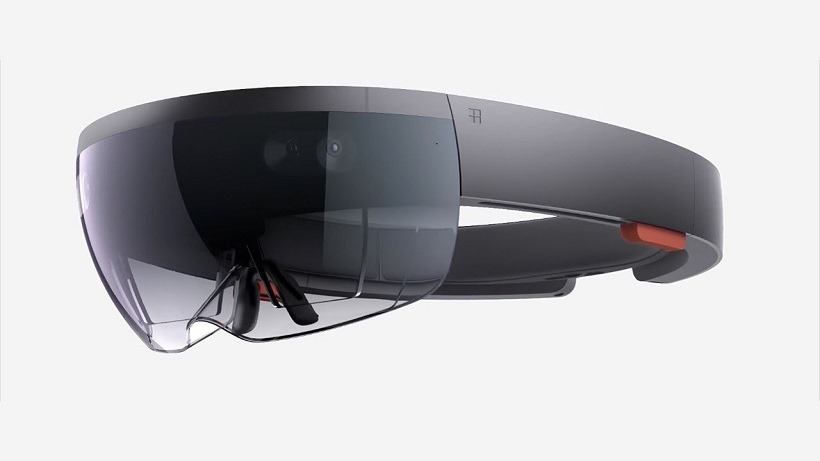 I'm still adamant that Microsoft's Hololens isn't a gaming device, purely because the company isn't positioning it as such. yes it does some light gaming integration, and it's been on stage at E3 (where we actually got to try it out), but it's first and foremost a mobile Augmented Reality unit that's meant to make a plethora of industries easier day to day. Although you'll be charging it up to work – a lot.
Straight from a new event out in Tel Aviv, Microsoft have revealed a few small details regarding their mobile AR processing headset. Technical Evangelist Bruce Harris was quizzed on the battery life for the Hololens, and unsurprisingly it depends how hard you push it. Taxing applications can limit the device to just two and a half hours of use, with more conservative estimates putting battery life at around five hours.
That's not going to change with a different version just yet either, as Microsoft have zero plans to ever release a wired version of the Hololens. And that makes sense too, given that the headset has all its processing and computing done on-board. Unlike VR headsets, it doesn't need a PC to be tethered into so that it can work, so why would there ever be a need for physical cables?
Addressing the main concern with the headset though, Harris explained that Microsoft were in fact looking at options around increasing the field of view, which currently is nothing like the on-stage demos suggest. It's a matter of financial feasibility at this point, with Microsoft already aiming for $3000 for Hololens development kits (remember, it is a PC essentially). There's still no public plan on how it's going to be sold, but it seems that Microsoft are already thinking that far ahead in terms of cutting costs.
And while Hololens will be able to integrate with native Windows 10 apps, I think its true potential will only be realised once those development kits start going out. Hololens is years off still, and in the same bracket as the likes of Google Glass in terms of market viability. It's certainly not a project just meant for gaming, but I definitely think it has the potential to change the way we compute daily.
One day.
Last Updated: January 18, 2016