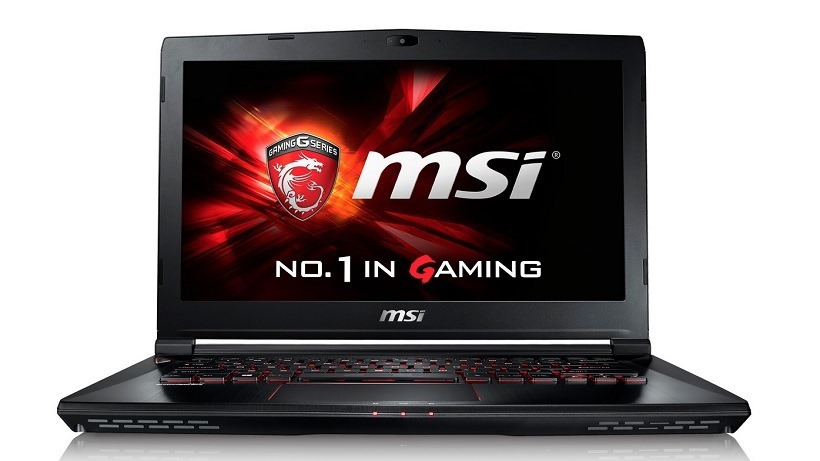 The MSI GS60 6QE (Ghost Pro 4K) served me well during my trip to BlizzCon last year. I really liked the device (you can read my review of it right here), though I did find the battery life to be poor, and lack of USB ports nothing short of irritating.
With regards to physical size, I couldn't really complain. For a 15.6" laptop, the GS60 certainly packed a punch. I mean, it came with a brand new Intel Skylake processor, a 4k capable LCD, and some awesome graphic power thanks to its GeForce GTX 970M.
I would never say no to a smaller, more compact device however, which the MSI GS40 just so happens to be. It contains almost identical specs to its bigger sibling, the GS60, but somehow manages to house it all in a smaller, 14" chassis. How does it compare? Let's take a look…
Touchy Touchy
Much like the GS60, the GS40 houses all of its hardware in a neat, professional looking brushed aluminium chassis (that attracts fingerprints just as easily). Thanks to its smaller size though, the device is a little bit lighter.
Without it's battery, the GS40 weighs in at around 1.6kg. Slot in some power, and that number pushes up the the 1.8kg mark.
It's only around 300g lighter overall when compared to the GS60, but that little weight saving can make a world of difference when lugging the device around with its charger and accompanying accessories. Lighter is definitely better, and something I can certainly appreciate.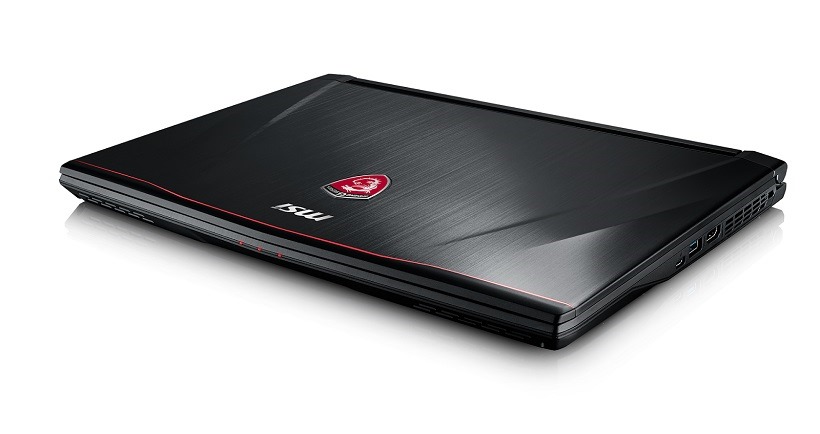 The screen on the GS40, while gorgeous, does not possess the 4k capabilities of the bigger GS60. Enthusiasts may find this disappointing, but personally, I don't see it as too big a loss. Ordinary HD on a 14" screen is more than sufficient in my eyes.
In terms of the actual screen size, a smaller laptop does unfortunately mean that a a sacrifice has to be made in the visual real estate department. 14" isn't small by any means, but gaming on it when compared to a 15.6", or even 17" variant can seem a little underwhelming. That being said, the colours and such on the GS40 display are as vibrant and bright as one could ever hope them to be.
Saying that gaming on the GS40 isn't fantastic would be a downright lie. Its hardware will run even the most demanding titles, which for a 14" laptop, really is impressive.
Dynamite really does come in small packages
Speaking of hardware, what exactly does this compact MSI device have hiding under the hood? I really wasn't kidding when I said it features components identical to that of the GS60.
The GS40 model I had for review ran on an Intel Core i7-6700HQ Processor, featured a GeForce GTX 970M, and contained 16gb of DDR4 memory. These three pieces of important hardware alone are exactly those found in the GS60 I reviewed.
Will the two laptops perform the same though? Let's take a look…
Batman: Arkham Origins
Batman: Arkham Origins isn't exactly the newest benchmark on the block. In order to remain consistent though, I booted up the caped crusader's prequel adventure so I could see how exactly the GS40 compared to the GS60.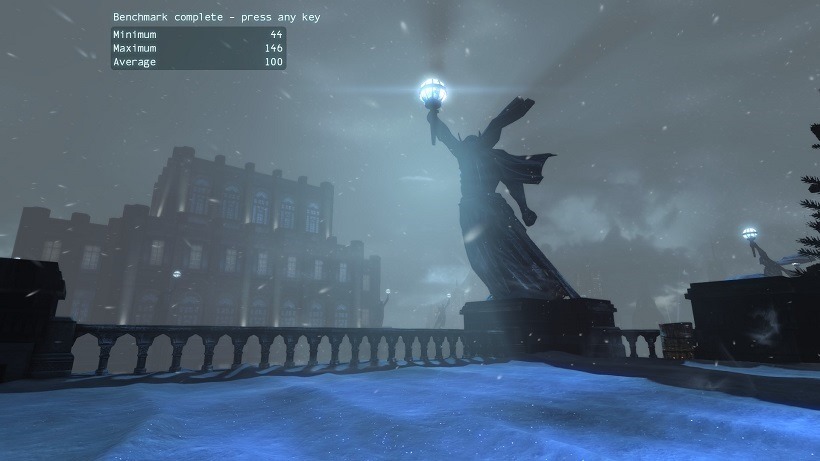 The GS60 managed an average of 97fps when I benchmarked it last year. The smaller GS40 managed to run at an equally healthy, but slightly better 100fps. Impressive!
3DMark
Sky Diver 1.0
The Sky Diver test is designed to put gaming laptops through their paces. How did the GS40 handle it?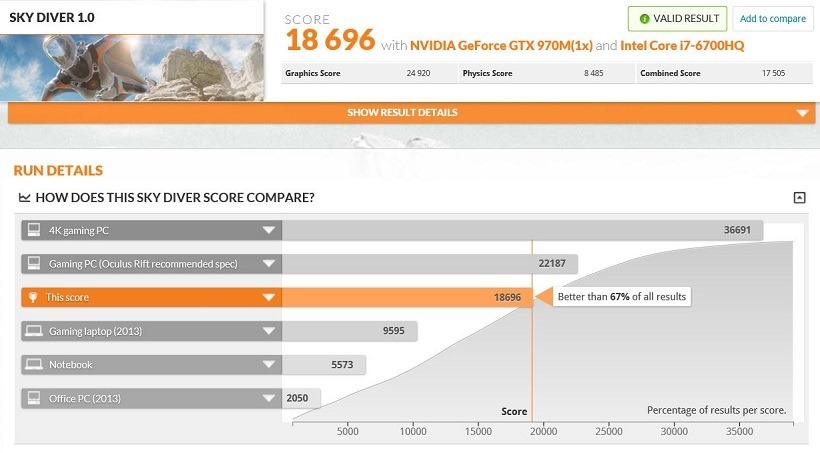 It did exceedingly well! The GS40 pulled in an impressive score of 18696. The GS60, comparatively, managed just 13918.
Fire Strike 1.1
Fire Strike is a test more suited to a laptop like the GS40. It has some meaty hardware under that small exterior! How did it handle this demanding benchmark?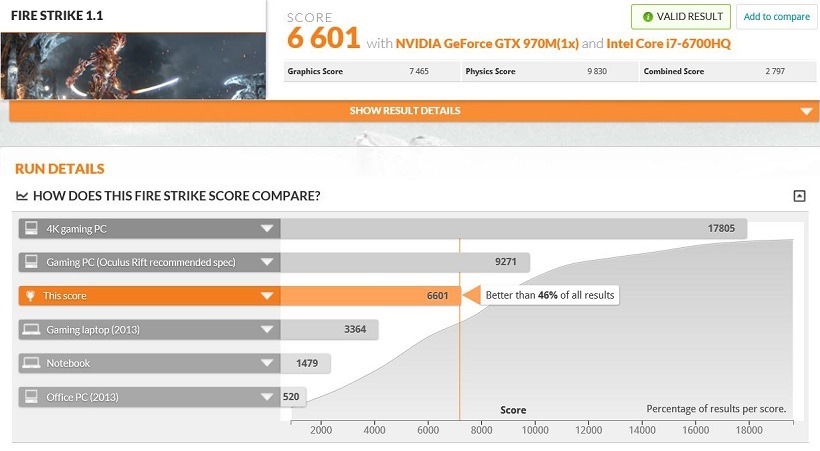 The GS40 smashed it! It nabbed a score of 6601. The GS60, when benchmarked late last year, got just 4866.
Unigine Heaven 4.0
The Unigine Heaven test is designed to make hardware shed tears, and lots of them. How did the GS40 handle this taxing benchmark?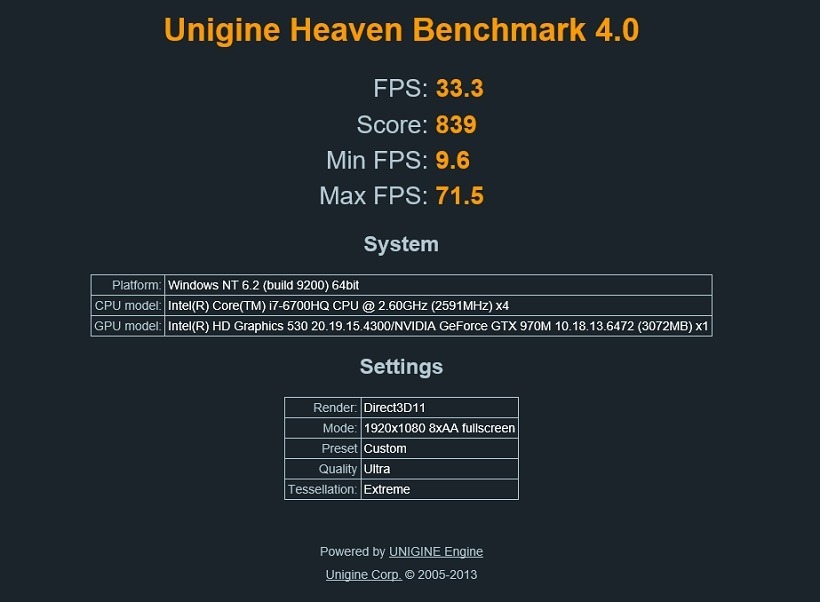 Up till now, the GS40 has managed to best the GS60 on all fronts. In Unigine Heaven 4.0 however, it performed slightly worse. It ran the benchmark at an average of 33.3fps, and received a score of 839. The GS60 got 34fps on average, and a score of 856. It's not the biggest of improvements, but it's a difference nonetheless.
So how did the GS40, with pretty much identical hardware, manage to best the bigger GS60? Honestly, I'm not sure. If I had to hazard a guess though, I'd put the differences down to drivers.
There have been several GeForce updates since I reviewed the GS60 back in November. Were I to benchmark the same laptop now, I'm sure it'd have scores a lot closer to that of the GS40.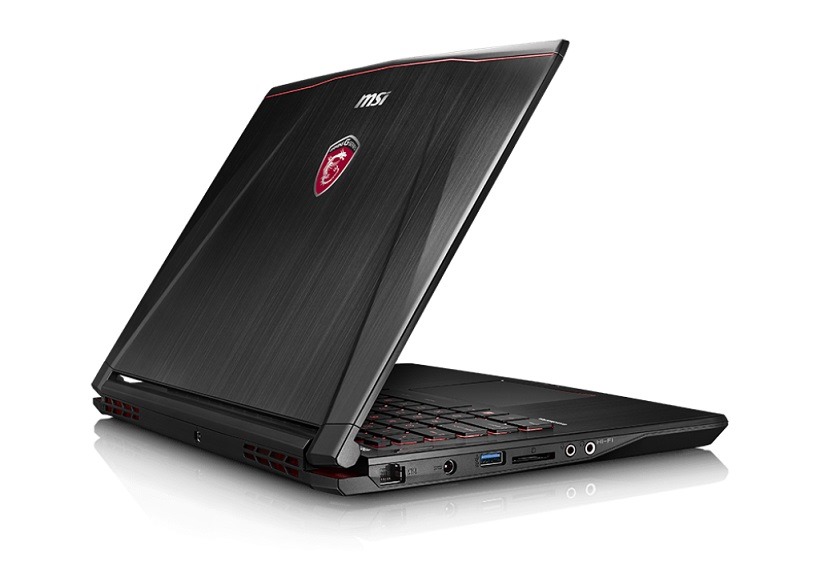 Specifications
Model: GS40 6QE-042ZA
Dimensions: 345(W) x 245(D) x 21.8~22.8(H)mm
Weight: 1.6kg (without battery)
OS: Windows 10 64bit
Processor: Intel Core i7-6700HQ Processor (2.60GHz)
LCD: 14″ FHD (1920×1080), Wide-viewing angle, IPS level panel
Graphics: GeForce GTX 970M (3GB GDDR5)
Memory: DDR4 – 16GB (8GB x 2)
Storage: 1TB 7200RPM + 256GB SSD
Networking: Killer DoubleShot Pro (Killer Gb LAN + Killer 802.11 a/c WiFi) with Smart Teaming
Bluetooth: Bluetooth v4.1
Webcam: FHD type (30fps@1080p)
Battery: 4-Cell
Ports: 2 x USB 3.0 ; 1 x USB 3.1 (Type-C interface) ; 1 x mini-display; 1 x HDMI; 1 x Ethernet
RRP: R30-34k (depending on desired specs)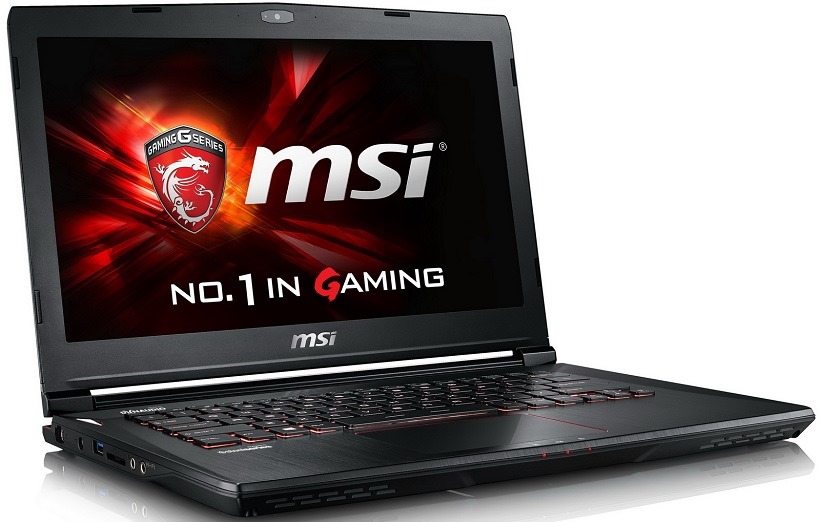 Overall, the GS40 is a fantastic laptop. It does unfortunately, have some drawbacks. Unsurprisingly, they're identical to the issues I had with the GS60.
For the life of me, I cannot fathom how a modern day laptop features just 2 USB ports. When I travelled to BlizzCon last year, I had to juggle between plugging in multiple devices, which was nothing short of irritating. I may not have travelled with the GS40 during my review time, but if I had, I know for a fact that I would've had the same issues I did with the GS60.
Thankfully, the GS40 doesn't copy the GS60 in every single way. I'm happy to report that the battery on the smaller device is a whole lot more efficient – at least based on my experience. I could barely get 2 hours of word processing power when I made use of the GS60. The smaller size of the GS40 clearly works in its favour. With a smaller screen, it uses less power, and offered up around 2-3 hours of life in comparison. That's not the best, not by a mile, but it's an improvement nonetheless.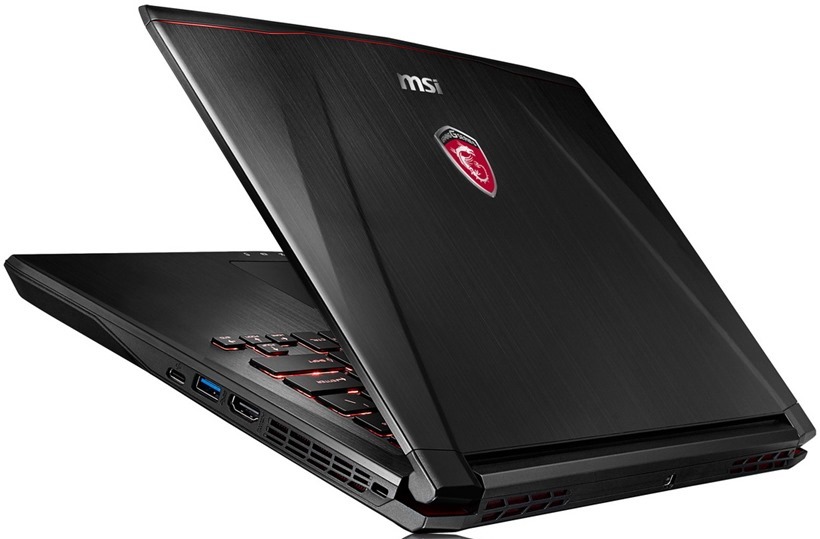 So, which would I choose at the end of the day? The smaller GS40, or the larger GS60? It all boils down to cost for me.
When I reviewed the GS60 last year, the recommended retail price was around R32k. Thanks to the terrible exchange rate, that number has now bumped up into the R40k region. The GS40 comparatively, costs much less – around R32k. It may have a smaller screen, but as a result, it's more compact, and has more of a battery life. Those are trade offs I can happily live with if it means saving myself a couple of grand.
Last Updated: March 31, 2016
MSI GS40 6QE Gaming Laptop

The GS40 may be small, but it packs one heck of a punch. It will make the perfect travel companion for those looking for something both mobile and powerful.