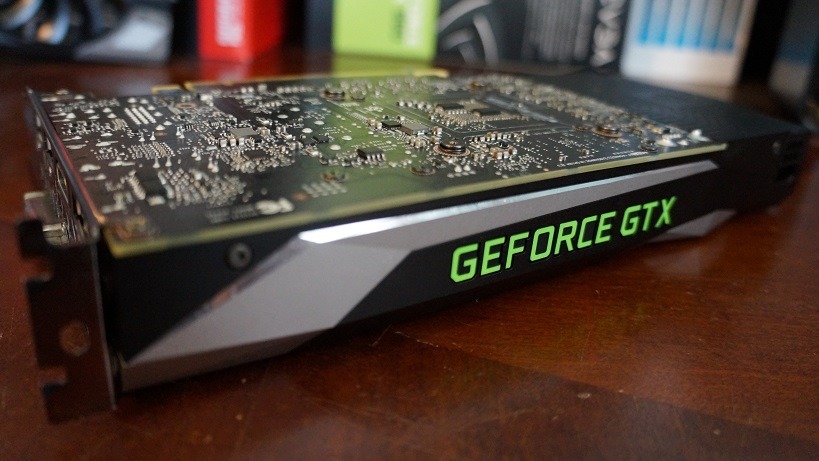 Last week Nvidia surprised everyone with not only a very early reveal of their mainstream Pascal-based GTX 1060, but also an absurdly low price. The GTX 1060 is supposedly meant to be more powerful than a GTX 980 – the company's flagship once upon a time – and will cost on;y $250 to do it. That's State side at least, but we now know just how much you'll be expected to throw down for the card in almost every other region.
Via a press release directly from Nvidia themselves, we now have confirmation on the Recommended Retail Pricing (RRP) of the GTX 1060 for when it enters multiple European, Asian and African markets on July 19th. Unsurprisingly, it's far from a direct dollar conversion, and some regions can expect to pay a little more for the same power. The pricing below refers to custom cards produced by ASUS, Gigabyte, MSI and more (the Founders Edition this time will be a Nvidia Store exclusive).
Serbian Dinar – RSD 34,999
Czech Koruna – CZK 7,599
Danish Krone – DKK 2,199
Euro – EUR 234 (excluding VAT)
Germany – EUR 279
France – EUR 279
British Pound – GBP 239
Hungarian Forint – HUF 92,399
Norwegian Krone – NOK 2,799
Polish Zloty – PLN 1,279
Romanian New Lei – RON 1,279
Russian Rouble – RON 18,999
Indian Rupee – INR 22,999
Swedish Krona – SEK 2,899
Turkish Lira – TRY 1,030
South African Rand – ZAR 4,699
Switzerland – CHF 274
UAE – AED 1,100
Looking specifically at the South African price, an interesting scenario unfold. Obviously this pricing is subject to change slightly with retailers and distributors putting on their own margin, but as it stands the GTX 1060 is set to be considerably less than the AMD competition, the RX 480, locally. Right now an RX 480 will cost you just under a full grand more, which opens the market up to Nvidia. Especially if it does end up performing as promised (which would take it over and above the RX 480).
It's the kind of position Nvidia finds itself in with this smart move, with the company finally realising that the mid-market space is where battles are won and lost. The GTX 1060 will have reviews dropping all over the place on July 19th, and we're currently putting it through its paces to hit that embargo.
Last Updated: July 11, 2016