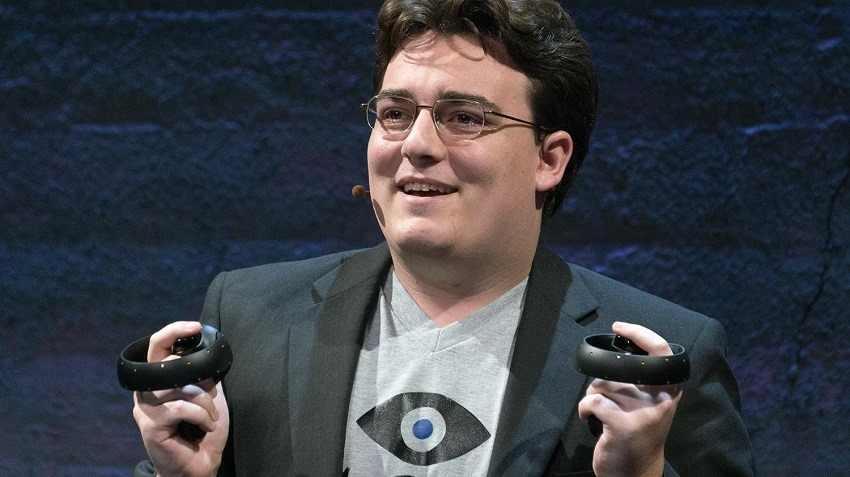 Oculus co-founder and inventor Palmer Luckey has revealed that he's leaving Facebook – the company that purchased Oculus in 2014 for a staggering $2 billion. The once prominent face of Oculus became a recluse during the 2016 United Sates Presidential elections, soon after it was revealed he had been funding an online campaign responsible for attacking Hillary Clinton. His resignation comes just one year after the first Oculus Rift headsets were finally released to the public.
In a statement made by Oculus, Luckey's last day at the company will be today. Oculus has not detailed whether Luckey resigned or was pushed out of the company.
Palmer will be dearly missed. Palmer's legacy extends far beyond Oculus. His inventive spirit helped kickstart the modern VR revolution and helped build an industry. We're thankful for everything he did for Oculus and VR, and we wish him all the best.
Luckey disappeared from the public eye soon after it was revealed that he had been secretly funding Nimble America – a pro-Trump website that helped spread Trump's brand of politics through "shitposting" and viral memes last year. Following the fallout Luckey never again spoke on behalf of Oculus, only appearing again during a lawsuit involving the VR company and ZeniMax. Oculus lost that court case too, with ZeniMax winning $500 million as a result.
With that in mind, it's not immediately clear why Luckey is departing. If Facebook is pushing him out it would be interesting to know if it's over the constant battle with ZeniMax or the PR nightmare they found themselves in last year. If Luckey left on his own accord, well that's even more confusing.
Either way Facebook and Oculus will now be moving forward without the face of their company. How that changes the company in the near future will be a good thing to keep a close eye on.
Last Updated: March 31, 2017