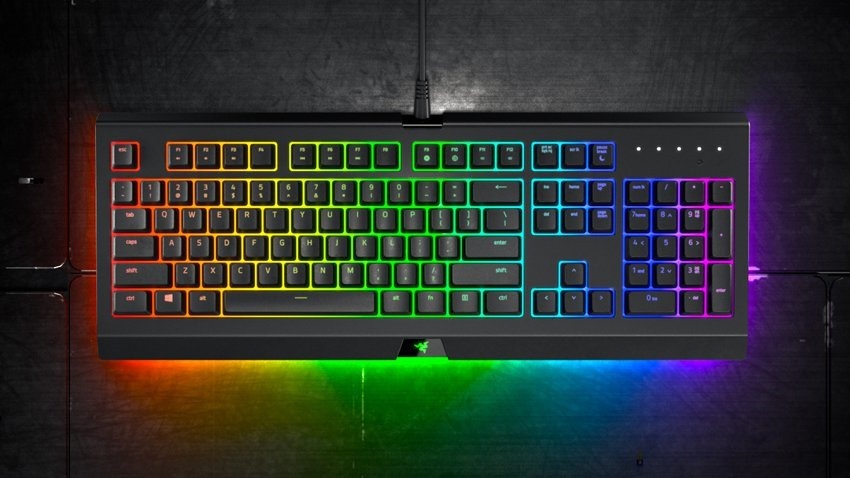 If you're a Razer brand adherent – particularly of their delightfully good mechanical keyboards – then you'll already be familiar with the company's excellent proprietary mechanical switches, and its own brand of synchronized lighting, Chroma.
At Computex this week, Razer has announced that it'll be bringing its switches and its Chroma lighting to third party partners towards the end of this year. That includes its notoriously clicky green switch, the nearly silent orange switch, and fast, subdued yellow switch. The switches will also be available for standalone purchase later this year.
Perhaps more noteworthy is the announcement that its Chroma lighting system will be made available to partners too, brining millions of synchronized colours to hardware other than Razer's.
"Gamers today own multiple RGB lighting-enabled devices, but they can't enjoy a truly immersive experience because these devices don't talk to each other," said Razer Co-Founder and CEO Min-Liang Tan. "For the first time ever, we're letting our partners tap into the Chroma ecosystem so we can bridge that gap for the benefit of all gamers."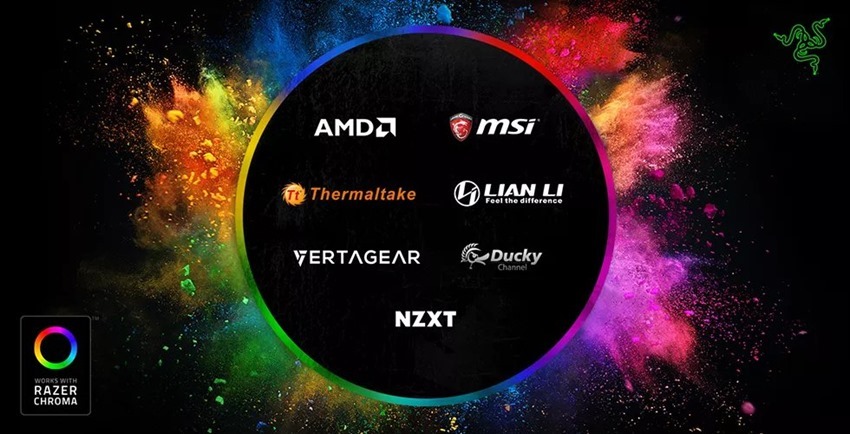 The Razer Chroma Connected Devices Program will see partners such as MSI, NZXT, AMD, Thermaltake, Lian Li, Vertagear, Gigabyte, and Ducky able to use Razer's API to enable single-click access to Razer Chroma. If you're big on RGB (and let's face it, RGB is what counts as innovation in the aftermarket PC space), then all of your stuff will start synching up a little better. It does mean that you'll no longer have to stick to one brand when it comes to kitting out your PC. Options are always a good thing. Right now, if you had an NZXT case, an MSI motherboard and a Thermaltake cooler that had RGB lighting, you'd have to use three separate bits of software to get any sort of cohesion. Having that all tied to just one ecosystem is great.
Last Updated: June 6, 2018