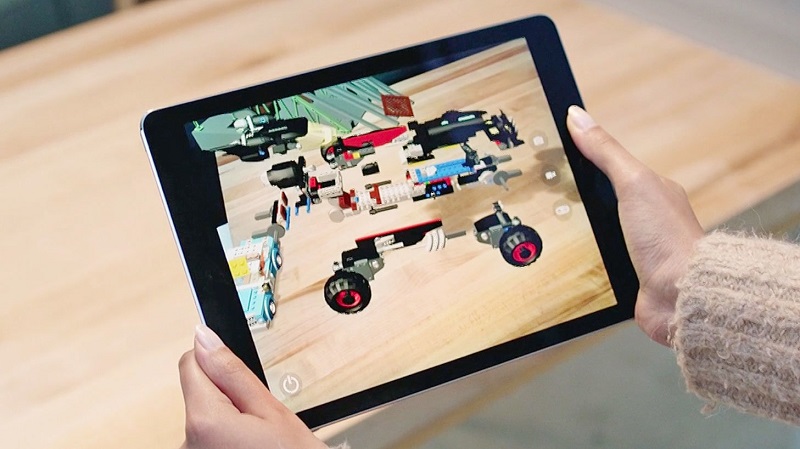 Much like every other tech company in the world, Apple has been working on their own Augmented Reality solution. After all, Apple has previously told the world that AR is as "big an idea as the smartphone" and reportedly hired 1000 engineers to work on this concept in 2017.
Since then though – nothing. With the big announcements for 2019 now come and gone, it doesn't sound like Apple is actively looking to release anything in this space anytime soon or alternatively simply just given up on the idea.
A new screenshot from an iOS developer named Steve Troughton-Smith who was actively digging for leaks claims to have found a readme confirming not just only the active development of AR technology at Apple, but the possibility that iOS 13 has been intended to work with it too (something which a 9to5Mac writer also stumbled upon):
The readme appears to be hidden somewhere in the OS for Starboard, which is apparently one of the codenames for the Apple AR solution. This readme file does not reveal much, though with ta statement that makes specific mention of an Apple headset, if true, most certainly means that on does exist somewhere and has possibly been tested with iOS 13. Apple isperhaps holding off on its release for a variety of reasons. If iOS 13 has been designed to work with it though then we could definitely see it in the near future before the next big updates come their way from Apple.
So essentially if this leak is accurate, then it appears that Apple has some form of stereoscopic AR headset, titled Garta where it states "if you want to test your stereo AR apps with that device, you'll want to set them to be in "worn" mode so that it can apply different "distortions" than if the app is being "held" instead."
It's something which I would trust too much for now, but I think it is inevitable that Apple will eventually release some form of AR technology and headset. If they are to make a big splash in the market soon, they would probably be looking to release it post-haste.
Last Updated: September 12, 2019