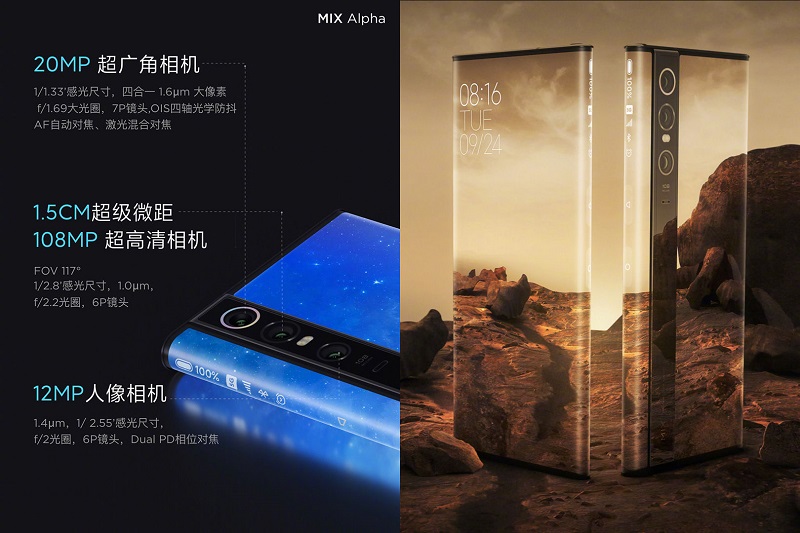 When it comes mobile phones, one of the biggest features I look out for is durability and drop resistance because I'm the kind of person that will inevitably drop their phone at least several times in a year. It's part of the reason I never spend money on the latest versions of phones and rather hold back and get older models so that even if I do end up breaking the phone, I haven't shattered all the hopes and dreams from my wallet too.
It's also the reason why Xiaomi's new device the Mi Mix Alpha (via Engadget) gives me heart palpitations and why I could never own one. While the likes of Samsung and Huawei are putting in a considerable effort in making foldable phones, Xiaomi has instead gone and made a mobile device which features a screen that nearly wraps around the entirety of its body.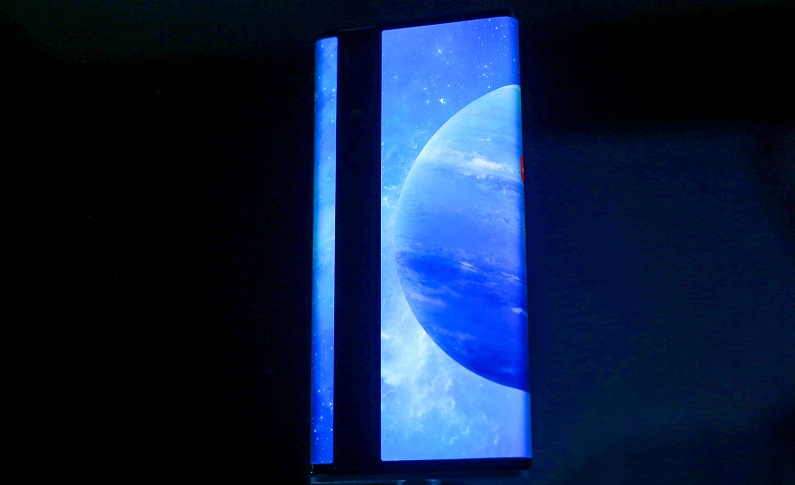 While the phone certainly looks pretty, it does look incredibly impractical and fragile, having its screen wrap all the way around. It's the kind of feature that I can initially see having very little value as I've never really felt the desire to have that much screen real estate, but I guess if they can utilise a variety of apps and features to make full use of this kind of UI, then their efforts could certainly be justified.
The only aspect of the device that is not a screen is the back portion which features space for its several camera lenses. Space that is needed as the device certainly has some impressive camera specs featuring a 108-megapixel camera that can capture photos with a 12,032 x 9,024-pixel resolution, a 20-megapixel ultra-wide camera with 1.5cm super macro photography capabilities and a 12-megapixel telephoto lens with 2x optical zoom and dual PD focus. What is sadly missing is a front-facing camera, though considering the screen wraps around the whole body, I guess there isn't a clear front screen and therefore not really needed.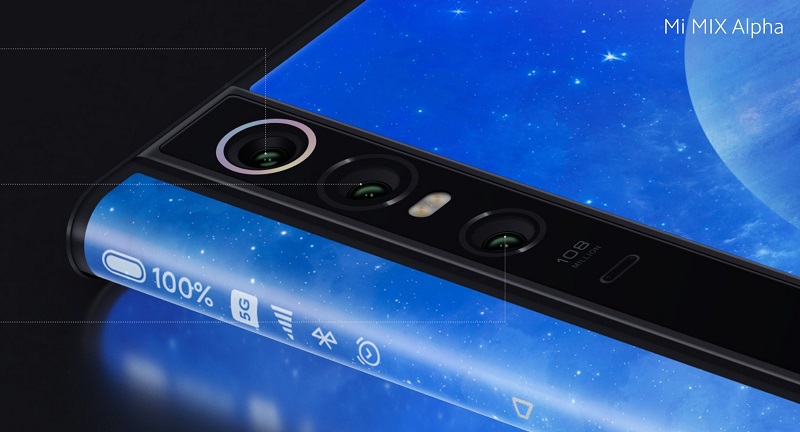 The device also doesn't feature any physical buttons outside of the power button on the top of the device, rather utilising its pressure-sensitive screen to allow for customised inputs instead. The same applies to things like its fingerprint reader and acoustic technology which are all hidden below the screen.
To power this fragile piece of beauty, the company has certainly pulled out all the stops as it contains a Qualcomm Snapdragon 855+ chipset, 12GB of RAM and 512GB of storage. That is some impressive power which will likely be needed to keep a device like this displaying sharp graphics. Ans speaking of power, while the company didn't reveal the battery life of the device, they did reveal that it contains a 4,050mAh battery with 40W fast charging capability.

All this new tech does come at a rather hefty price of $2810 (R43 000), which would only add to my anxiety should I ever hold a device such as this. The company has already started small scale production of this phone for a rollout in China this December before launching to the rest of the world at an unspecified later date. Just remember that if you ever are fortunate and rich enough to afford one of these, please don't ever pass it my way.
Last Updated: September 25, 2019