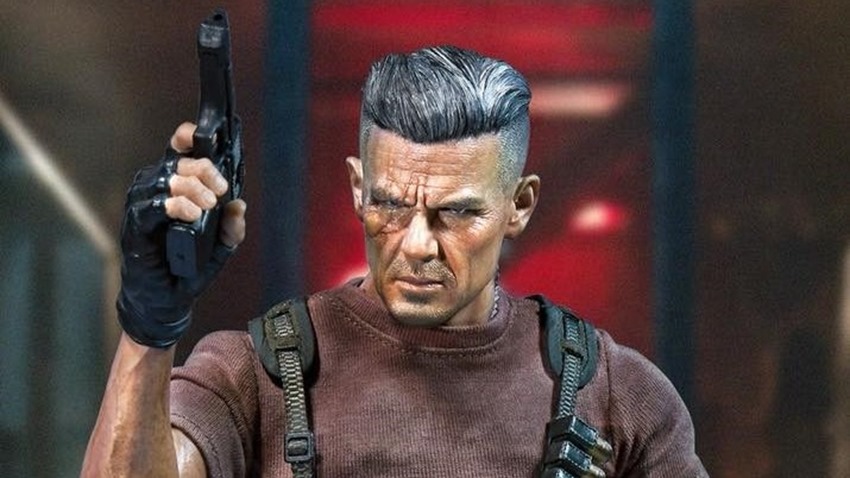 Deadpool 2 surprised me. Between the usual witty one-liners, shirt-cocking scenes and action so sharp that it slice through a Christmas cake that was already a week-old in terms of hardness, this was a sequel that had a surprising amount of heart to it. If family was an f-word, then Cable was the glorious grumpy grandpa at the end of the flick.
A war-scarred soldier from the future, ready to do battle with an arsenal of weapons that included a gun which very much did go up to 11. It was the best. So where's my damn action figure of the fella? Usually, it's up to companies such as Hot Toys to trot out a licensed replica of the fanny-pack fan from tomorrow, but that's probably still a very very long ways away from happening.
Sure, you might be able to get your hands on a Deadpool figure next year that include high heels, but an official figure that'll have you Brolin and other people hatin'? Crickets pal, pure crickets. Fortunately, where one company takes a little too long to grab the bull by the horns, another toy manufacturer steps in with some deliciously unauthorised goodness of their own.
Don't call it a Cable sixth-scale replica, because the Toys Era "The Mechanical" would very much like to avoid tangling with an enemy that's far more destructive than a Thanos who wields the full might of the Infinity Gauntlet: Disney's legal team.
That's…a really good-looking figure. Usually, with bootleg toys, there's a certain sacrifice that has to be made for the sake of quality and fair pricing. The Mechanical looks great, although I've yet to find a price tag for it. Still, it'll probably be far cheaper than the eventual official figure, and it packs a ton of goodies into its packaging. Now to just convince the toy that it happens to be carrying a fanny pack, because it damn well knows that that satchel is not a utility belt kit.
Last Updated: August 13, 2018