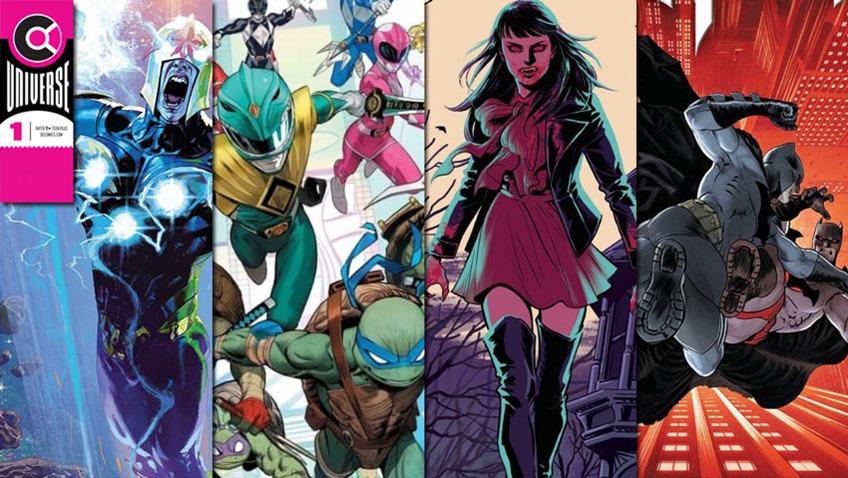 Lex Luthor. The Green Goblin. The Joker. Comic book history is packed to the gills with memorable villains, whether they be psychotic murderers with a case of the giggles or would-be tyrants looking to rule the world with an iron grip. Over in the pages of Valiant Entertainment's upcoming relaunch of Quantum & Woody, the dawn of a new era for the resident superhero knuckleheads will bring with it a dangerous new adversary.
A madman born of deranged science and an intelligence attuned to the frequency of evil. Say hello…to Doctor Toilet. "Dr. Toilet (pronounced "Twa-lay") is a parasitic brain monster born of mad science," Quantum & Woody series writer Christopher Hastings said to Newsarama.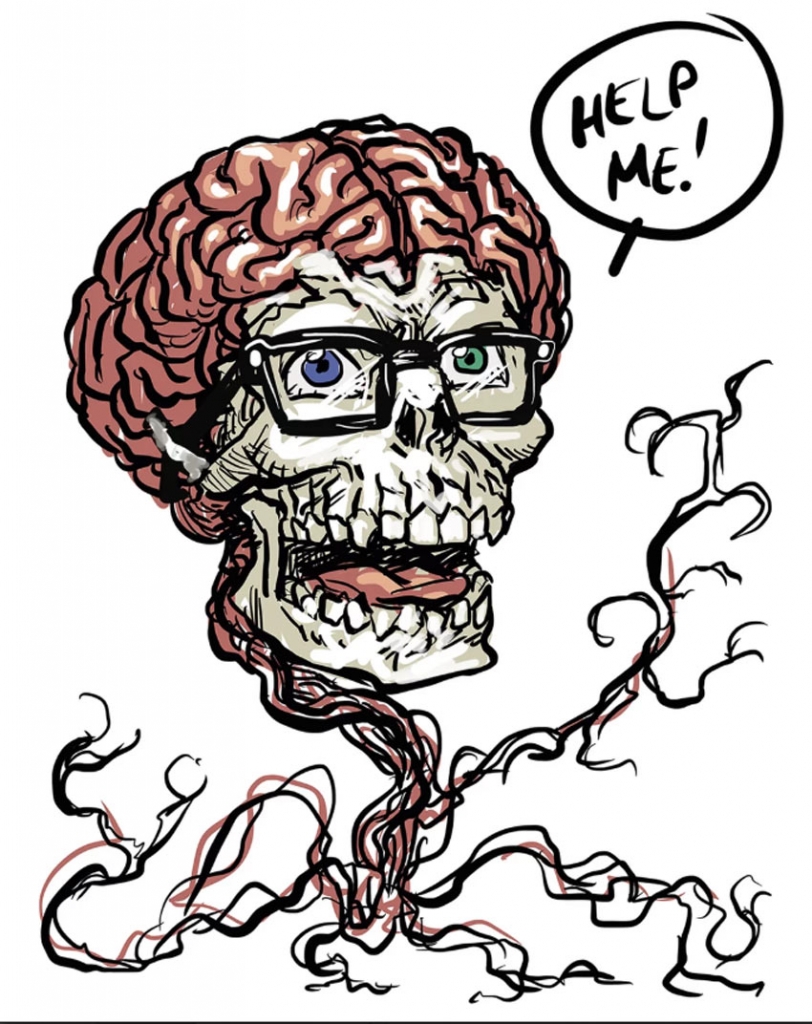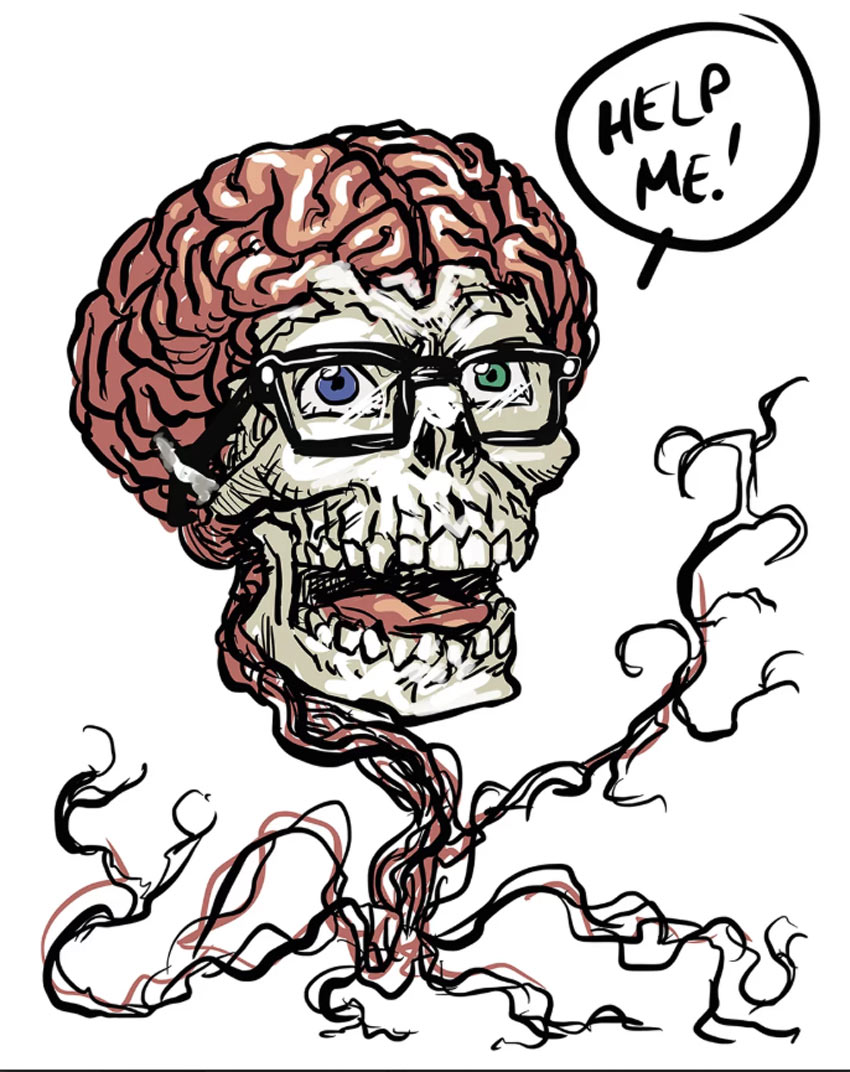 He likes to wrap his nerve endings around a host human and take control of their body, and he particularly has a taste for top level athletes. If he's gonna steal a body, he's gonna steal the best.
"Skull-head brain-man with heterochromia eyes!" artist Ryan Browne added.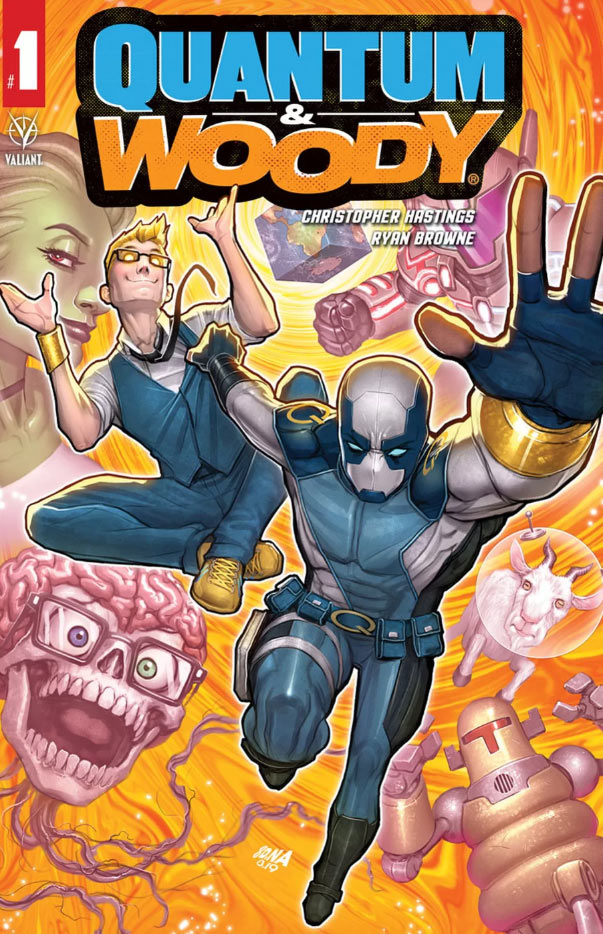 There was a lot of debate about just how huge that brain should be. We landed on 'mediumly huge.' We should be applauded for our restraint!
DEADLY! Quantum & Woody return with a brand new number one at the end of January 2020, and while Doctor Toilet may be one of the deadliest new foes they'll face, he won't be the only one gunning for the duo's delicious brains! And on that bombshell, on to the best comic book covers of the week! Click to embiggen.
Batman #84 by Mikel Janin
Harley Quinn #68 by Guillem March
Deathstroke #50 by Skan
DIE #10 by Anna Dittmann
Spawn #303 by Kael Ngu
Black Cat #7 by J.Scott Campbell
Batman: Universe #6 by Nick Derington
Doctor Doom #3 by ACO
Death Or Glory #7 by Bengal
The Web Of Black Widow #4 by Audrey Mok
Venom 2099 #1 by Clayton Crain
Annihilation Scourge: Nova #1 by Josemaria Casanovas
Dead Eyes #3 by Gerardo Zaffino
Ghost Rider 2099 #1 by Valerio Giangiordano
Teenage Mutant Ninja Turtles: Shredder in Hell #5 by Mateus Santolouco
Collapser #6 by Illias Kyriazis
Red Sonja #11 by Amanda Conner
Mighty Morphin Power Rangers / Teenage Mutant Ninja Turtles #1 by Dan Mora
Nomen Omen #3 by Jacopo Camagni
Psi-Lords #7 by Ariel Olivetti
Ghosted in L.A. #6 by Siobhan Keenan
Star Trek: Year Five #8 by JJ Lendl
Jim Henson's Dark Crystal: Age Of Resistance #3 by Mona Finden
Everything #4 by INJ Culbard
Vengeance of Vampirella #3 by Lucio Parrillo
Midnight Vista #4 by Juan Doe
The Butcher of Paris #1 by Dave Johnson
Vampironica: New Blood #1 by Audrey Mok
Over the Garden Wall: Soulful Symphonies #5 by Keezy Young
Gung Ho #1 by Kael Ngu
Last Updated: December 2, 2019