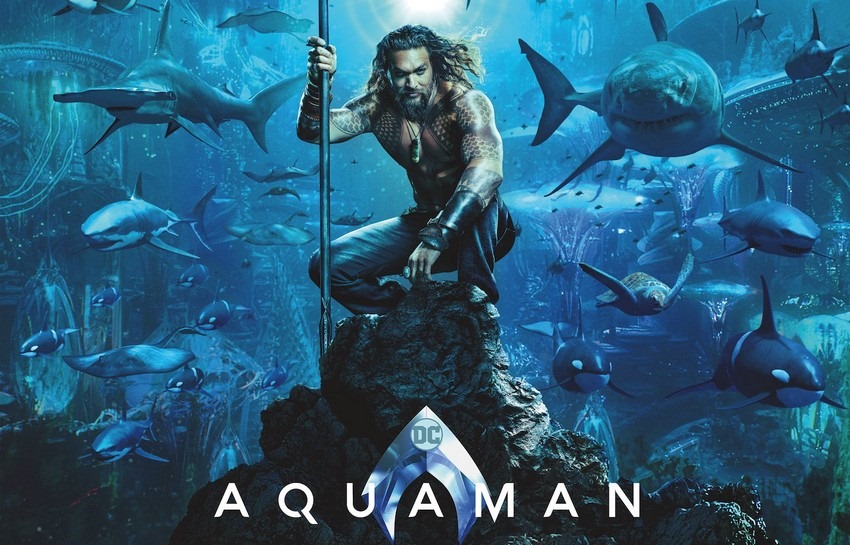 We may not have got to meet Aquaman star Jason Momoa at Comic-Con Africa earlier in the year, but in just over a week and a half, DC Comics' next big superhero will be swimming his way into cinemas around the country. The upcoming comic book blockbuster has already wowed critics and fans with its unique mix of never-before-seen underwater worldbuilding and superhero spectacle and is off to a record-breaking splashy start on its quest to dominate the box office. All this hugely positive buzz has even prompted Warner Bros to already start talks about a sequel, and it's easy to see why when you look at just how jaw-droppingly beautiful and crazy this movie looks, as you can see in the trailer below.
Hot damn! I can't wait to watch this on the biggest screen possible! And if for some reason that didn't get you hyped then… well, then you may need to see your doctor. Or could you just get your geek on by standing a chance to win one of three fantastic Aquaman merchandise hampers worth over R1700 each, courtesy of our awesome friends at Empire Entertainment!
This hamper consists of an Aquaman-branded waterproof wireless speaker, laptop sticker sheet, metal phone ring, phone case, pool float, baseball cap, unisex t-shirt, ladies tank top, and backpack. You can check out all the branded goodies in the gallery below.
To stand a chance to win one of these hampers, all you need to do is enter your details in the form below! We'll draw the names of our three winners on Thursday, 20 December.
Please note: Competition is only open to people based in South Africa, and only one entry per unique email address will be deemed eligible.
Once again, thanks to Empire Entertainment for these great hampers!
Aquaman was directed by James Wan (Furious 7, The Conjuring, Insidious) and also stars Amber Heard, Patrick Wilson, Yahya Abdul-Mateen, Nicole Kidman, Temura Morrison, Willem Dafoe and Dolph Lundgren. It is scheduled for release on 21 December.
From Warner Bros. Pictures and director James Wan comes an action-packed adventure that spans the vast, visually breathtaking underwater world of the seven seas, "Aquaman," starring Jason Momoa in the title role. The film reveals the origin story of half-human, half-Atlantean Arthur Curry and takes him on the journey of his lifetime—one that will not only force him to face who he really is, but to discover if he is worthy of who he was born to be…a king.
Last Updated: December 12, 2018