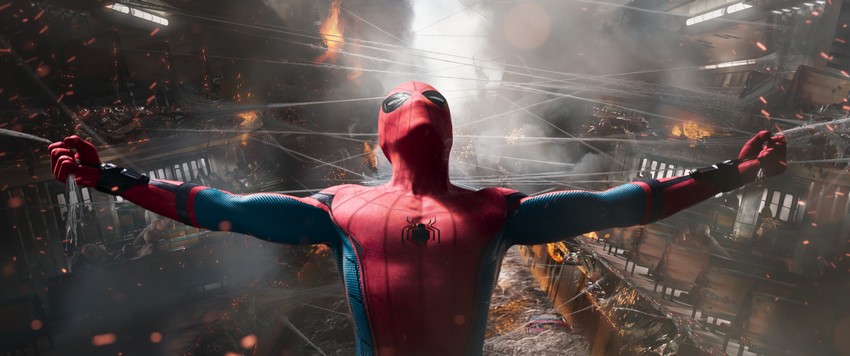 Going into this weekend's Marvel-related panels at Disney's D23 Expo, there was a big elephant in the room to address. An elephant with eight legs, dressed in red and blue spandex, and covered in webbing. Yes, with rumours blazing, fans were eagerly awaiting some kind of announcement regarding the crazy events of the past week in which negotiations broke down between Sony – who owns Spider-Man's film rights – and Marvel regarding the use of the wall-crawler on-screen. With Sony not taking kindly to Marvel's new terms, the studios entered a stalemate that could see Spidey pulled out of the Marvel Cinematic Universe, much to the dismay of fans.
While Marvel Studios boss Kevin Feige took to the stage several times, he never spoke about the situation initially. Spider-Man himself, Tom Holland, was also around during a panel for Disney-Pixar's animated film Onward, in which he co-stars with MCU alum Chris Pratt. During the panel, as fans got rowdy at his appearance, Holland tried to calm them down. "It's been a crazy week," the actor pleaded, "but I want you all to know from the bottom of my heart that I love you 3000." The last bit is, of course, the now-iconic Tony Stark line from Avengers: Endgame, one of the five MCU movies in which Holland got to star as Spider-Man.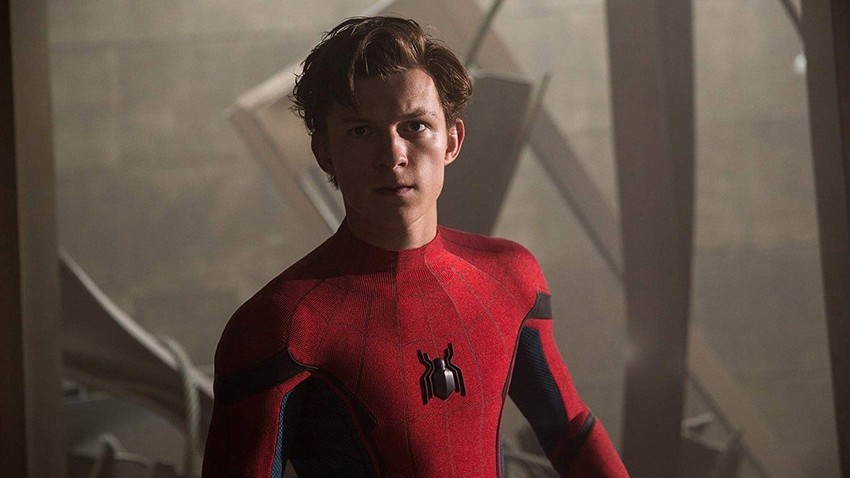 After the panel though, EW managed to catch up with Holland to get him to elaborate, and the fan-favourite actor was at least able to offer some reassurance that he would continue playing Spider-Man no matter what happens.
Basically, we've made five great movies. It's been five amazing years. I've had the time of my life. Who knows what the future holds? But all I know is that I'm going to continue playing Spider-Man and having the time of my life. It's going to be so fun, however we choose to do it. The future for Spider-Man will be different, but it will be equally as awesome and amazing, and we'll find new ways to make it even cooler.
We've known that Sony had Holland contracted for at least another two films and that the studio may just choose to have those films play out in the Spider-Man-centric cinematic universe they were building outside of the MCU with Venom, Into the Spider-Verse, and the upcoming Morbius and Kraven the Hunter. That seems to be what will happen if Sony and Marvel don't come to a new agreement. With no other solo Spider-Man project scheduled for at least another two years, there's definitely still time to do that, but judging from the tone of what Feige also told EW, it's not sounding good.
I'm feeling about Spider-Man gratitude and joy. We got to make five films within the MCU with Spider-Man: two standalone films and three with the Avengers. It was a dream that I never thought would happen. It was never meant to last forever. We knew there was a finite amount of time that we'd be able to do this, and we told the story we wanted to tell, and I'll always be thankful for that.
When Spider-Man was introduced into the MCU in Captain America: Civil War it was a near-miracle of timing and negotiation between Sony and Marvel, so Feige is correct in saying that we've been living a dream thus far. The way Spider-Man's story has been left in the MCU makes this a lot more of a messy dream though if it has to end here. With several of the big Hollywood trades reporting that talks between the two studios are not completely dead and are still on-going, all we can do is hope for another miracle now.
Last Updated: August 25, 2019