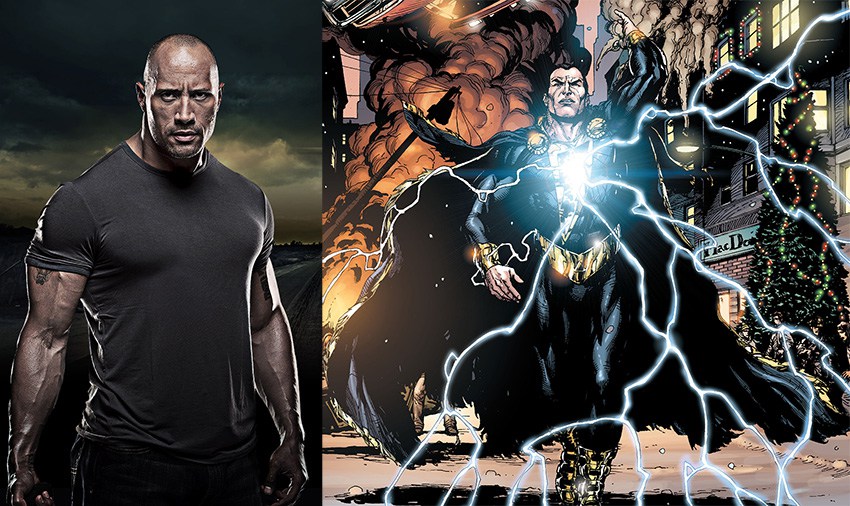 Dwayne Johnson appears to be a man for all occasions and the hard-working actor is certainly getting himself involved in as many projects as possible. One thing he has yet to do though is star in a superhero movie (though you could argue that the Fast and Furious franchise has already become one). That is all set to change though with the actor due to debut as Black Adam, a popular DC villain.
The only thing is, we're not so sure exactly which movie that appearance will be. It was initially thought that Black Adam could be the lead villain in the upcoming Zachary Levi led film Shazam!, but then it was revealed that he would actually first be appearing in his own film and instead it would be Doctor Sivana (possibly played by Mark Strong) who would be the main bad guy in Shazam!
However, a new report from The Wrap suggests that Johnson will instead be making his debut as Black Adam in Suicide Squad 2. The report suggests that the magically-powered antihero won't be part of the new Task Force X lineup, but rather be the big villain in this film. The reported plot will see the Suicide Squad on a mission to find a weapon of mass destruction, which turns out to be Black Adam.
It sounds a little strange though for WB to be taking this route considering the history Black Adam has with Shazam as their origins are so closely linked. He's also never really had anything to do with the Suicide Squad in the comics, and it's not as if that sequel is lacking for star power with Will Smith and Margot Robbie leading its cast. Of course throwing the world's biggest movie star into the mix as well won't hurt its appeal, and he definitely won't just spend the movie doing the limbo in front of a portal.
There's no word on what happened to the original plans of a Black Adam solo film, but perhaps the studio thought he deserved a different introduction before what I assume would only be a later meet-up against Shazam! in the inevitable sequel.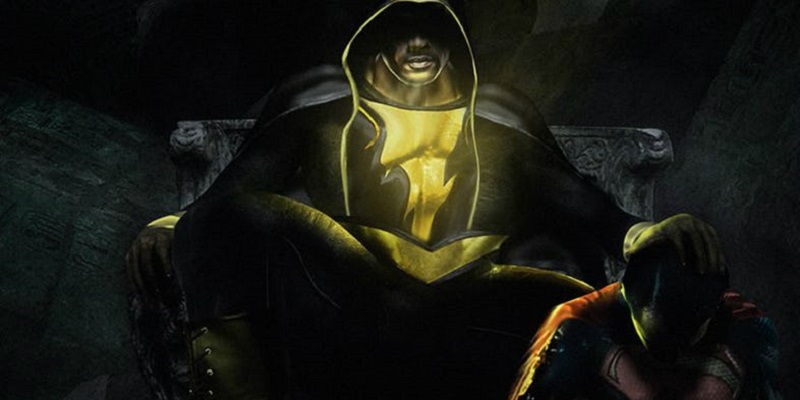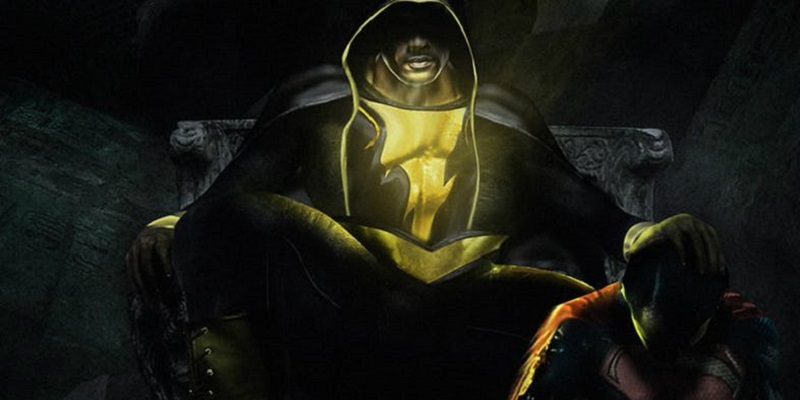 Whichever film we get to see Black Adam in, I'm actually quite excited to see the seemingly indestructible Johnson play a villain. He is your typical good-natured good guy in pretty much all his movies and seeing him take on a role which will give us a different edge will be interesting to see. Some may argue that his character in the Fast and Furious franchise could be perceived as a villain when first introduced, but despite being an antagonist of sorts, he was still trying to be on the right side of the law. He will probably still be indestructible though regardless. After all, he has to use those muscles for something right?
Shazam! is scheduled for release on April 5, 2019, with the Gavin O'Connor (The Accountant, Warrior) directed sequel to Suicide Squad yet to get an official release date. This could, unfortunately, mean that we will have to wait longer to see The Rock finally play a decent villain.
Last Updated: November 8, 2017