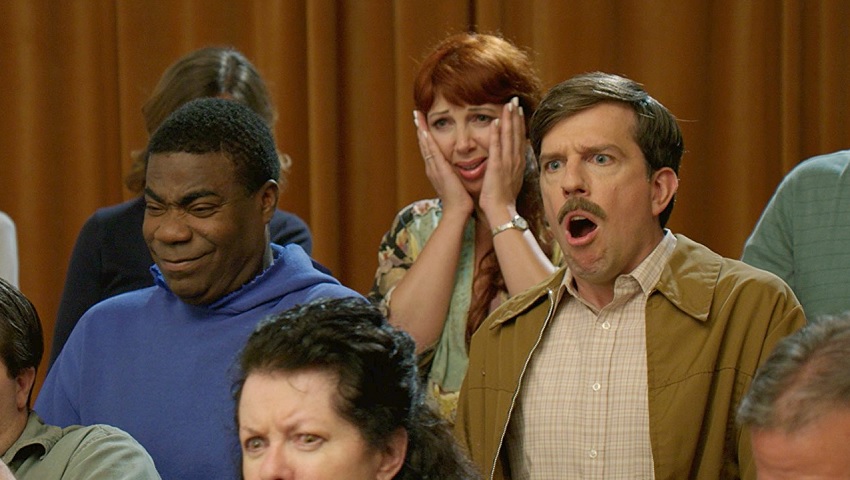 The Clapper is not a documentary on Nick's most recent affliction, but a sweet-looking romantic comedy starring Ed Helms and Amanda Seyfried – and I mean sweet as in "awww that's sweet" not "sweet bro!" in case you were wondering.
Written and directed by Dito Montiel (A Guide to Recognizing Your Saints, Boulevard), Helms stars as someone making his living as a professional infomercial audience member who develops a budding relationship with the cashier (Amanda Seyfried) at his local petrol station. His quiet life is disturbed and the fledgling relationship put to the test when he unexpectedly achieves some minor celebrity after a late night talk show host (Russell Peters) tries to track down the man he's seen appearing in countless infomercials.
The official plot synopsis is as follows:
Eddie Krumble (Ed Helms) moves to Los Angeles looking for a fresh start and becomes a professional paid audience member for infomercials and other live studio tapings, with his best friend Chris (Tracy Morgan) at his side. After a lifetime of drawing the short straw, Eddie seems to have finally caught a break as he forms a bond with winsome gas station attendant, Judy (Amanda Seyfried).

But when Eddie's many disguises and telegenic enthusiasm catch the eye of a notorious late night talk show host and his producer (Adam Levine), they turn Eddie's life into the newest national obsession, threatening his budding romance.
Let's take a look:
I'm not a big Helms fan because normally he's just pulling funny faces in slapstick or over-the-top comedies, but as we can see in The Clapper he gets to show a bit more subtlety and range. I quite like what I see of his performance as he gets to mix his usual comedy stylings (during infomercial scenes) with far more understated comedy and some seriousness in his relationship with Seyfried, who seem like they gel nicely together. I think this looks like a very genuine and sweet little romantic comedy with just the right blend between the genres.
What do you think?
The Clapper is due for release in the US on 26 January. It also stars Tracy Morgan, Adam Levine, Leah Remini, and Alan Thicke.
Last Updated: December 15, 2017