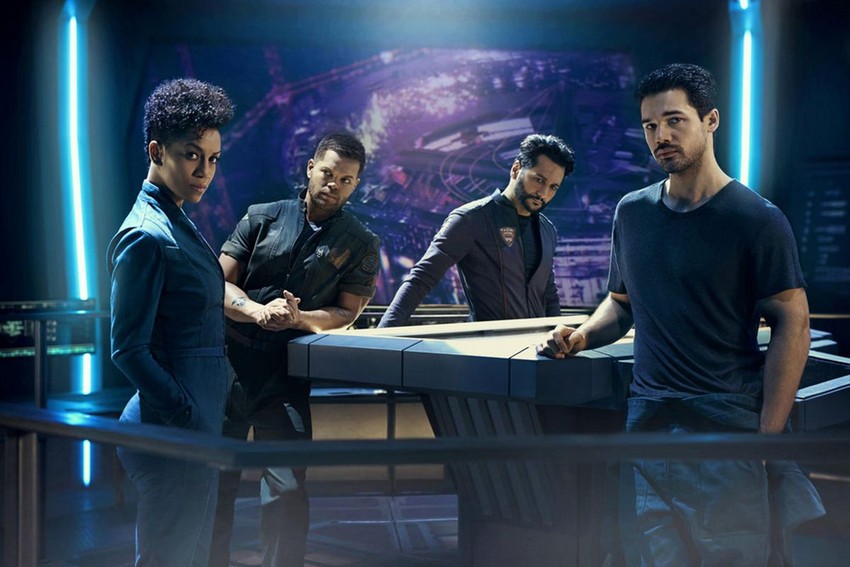 When the Great TV Series Purge of 2018 happened several months back, there were few victims of the US TV networks' cancellation spree that hit me as hard as The Expanse. Yes, I had absolutely loved Brooklyn Nine-Nine and was sad to see it go, but there are other witty sitcoms with lovable characters out there. Serious, ambitious, critically-acclaimed space opera on the other hand, especially ones based on my current favourite sci-fi book series, was so rare as to be non-existent these days. And so yes, when Brooklyn Nine-Nine got rescued from cancellation by NBC I was really happy, but when Amazon stepped in to save The Expanse, I was downright f—ing ecstatic!
Amazon boss and the current richest man on the planet, Jeff Bezos, has been personally leading the charge to make the Amazon Prime streaming service the best platform by far for hardcore sci-fi and fantasy geek programming, with the likes of adaptations for Lord of the Rings, Ringworld, Snowcrash and more in development. As such, The Expanse found a much better-suited fit for it than it's current home on SyFy – ironic as the latter used to be the de facto homes of programs just like The Expanse before their badly spelt rebranding a number of years ago.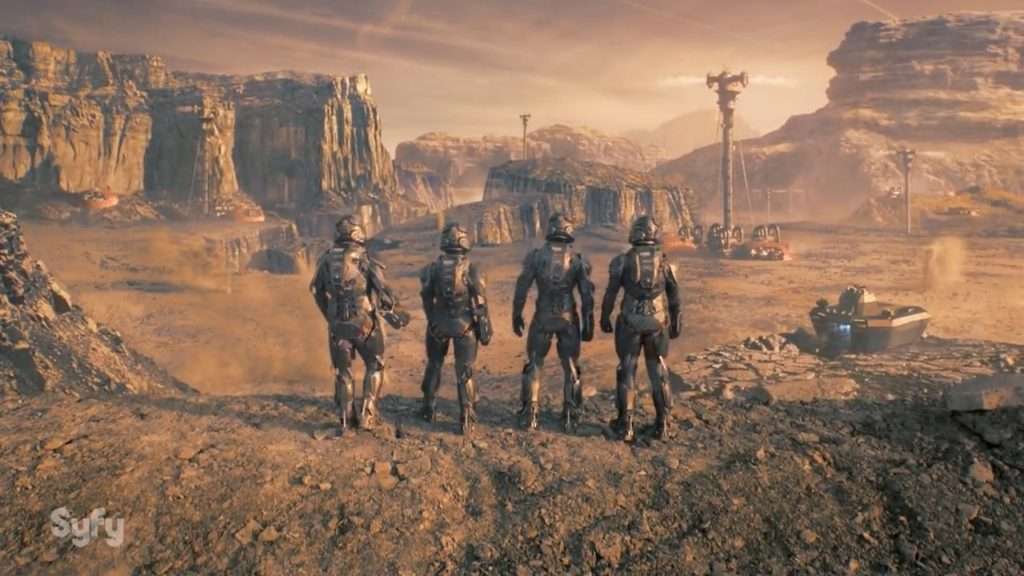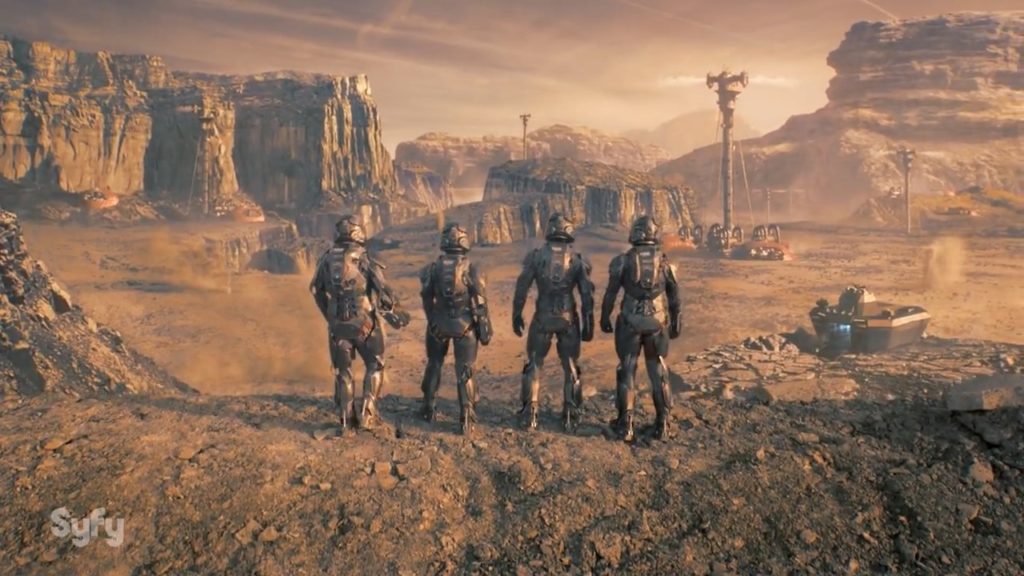 The biggest problem with The Expanse being at SyFy though, came down to money. SyFy didn't own the show, which was actually produced by Alcon Entertainment and rather expensive to bring to life, which meant they only saw a fraction of any profits. On top of that, as a cable network they were stuck with some archaic limitations, as The Expanse showrunner Naren Shankar explained to Indiewire during the Television Critics Association press tour:
It was a really good working relationship on the creative side. I think just the economics of television on basic cable, the fact that they didn't own the show, that made it very tough. The deal that had created 'The Expanse' initially on Syfy, that's from six years ago. It was an entirely different time in the business, and I think the economics shifted so much. It just became impossible for them to sustain it.
The campaign to save The Expanse famously saw fans bombard Amazon with their pleas, including hiring a plane with a huge advertising banner attached to it to circle the Amazon HQ all day calling for them to bail out the show. As Amazon Studios head Jennifer Salke added to Shankar's comment, "Amazon is a company obsessed with its customers, and our customers are obsessed with this show, and they let us know that."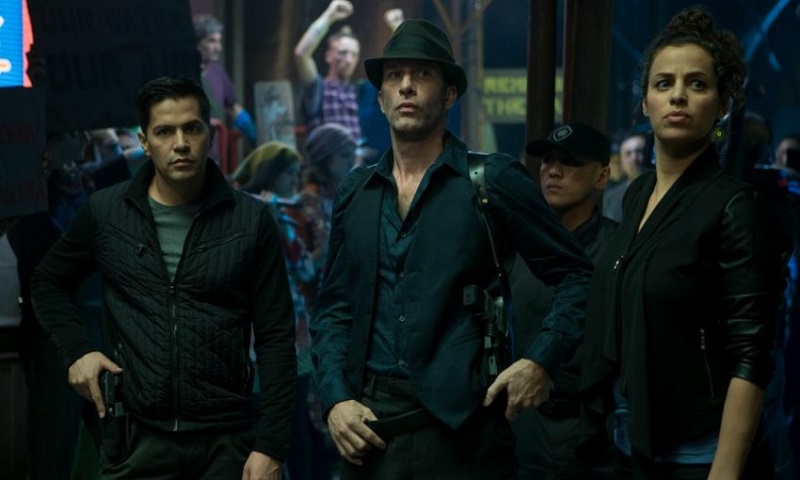 If it was up to Shankar though, none of this would have been necessary if he could go back and redo the production as "it straight-up would go to a streamer. There's no way this show would have ever gone onto basic cable."
There are too many factors against it, because if you talk about sci-fi in general, I think immediately you're segmenting your audience. If your business is the broadest reach to people, to sell ads, that's a tough market to cut into with a show like this because a hard science-fiction show is a slice of a slice. Because even fans of sci-fi get lumped into superhero shows and all that other stuff. They all think that's science-fiction. But hard science-fiction of this nature, like '2001' on the feature side, where physics and science play a part of this thing in a real way, again, that's another barrier. It's not a fantasy show. It's not 'The X-Files.' It's not as maybe necessarily easily digestible.

It's informed by economics and resource constraints. We don't live in those discussions, but those discussions fuel what's going on and you have to understand it in those terms. A professor at John Hopkins said, 'The best show about geopolitics on television right now is The Expanse.' I was like, 'That's awesome!' Again, it's couched in an epic drama. It's got wonderful, interesting characters. But it is about bigger ideas and bigger notions. I like that they're in the show. That's a harder thing to sell, I think, in this day and age on a basic cable situation.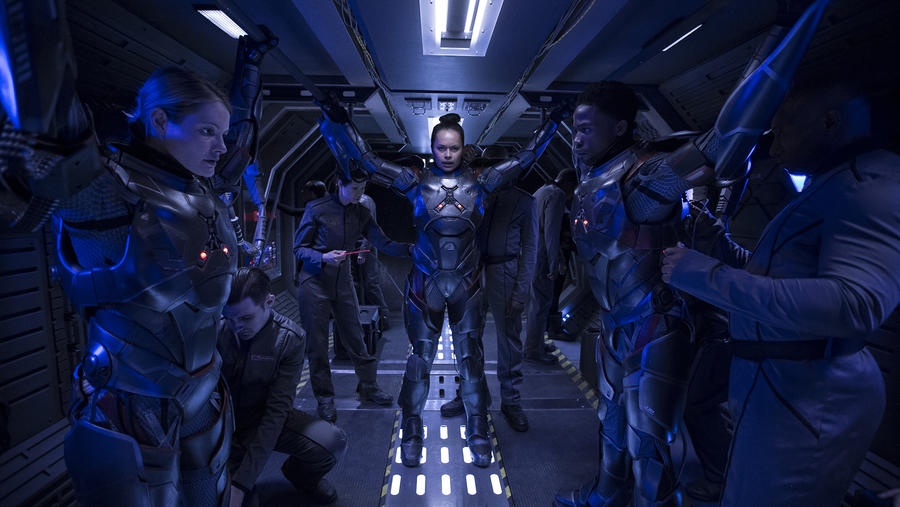 Shankar continued explaining that with sci-fi properties like Netflix's Altered Carbon not only pushing the genre more into the mainstream but also attracting big-name actors (Anthony Mackie has now signed on for the show's second season), it's become a totally different playing field on a streaming platform.
It's like, 'Yes!' If [Netflix] wants to launch a show like that, it's not like suddenly they're marketing it to a small, fraction of their audience. They're marketing to everybody, and everybody says, 'Wow. That looks pretty cool. I should go check that out.'

That's the big difference from 20 years ago. You put a science-fiction show on then, you're treated differently. I don't think that's the case anymore.
As for how Amazon will be treating The Expanse differently, Shankar wouldn't reveal if the already-expensive show got a bigger budget. All he would say is that "What they're investing in the show is they're making more of them, and that's a fantastic thing." There will be one noticeable change for the upcoming fourth season on Amazon Prime though.
The look of the show is going to pop because one of the beautiful things about Amazon is now we can make it and stream it in 4K and HDR. We were made for HDR, and so I think that if you're watching it a few years from now on your awesome 4K/HDR set, you'll notice the difference.
An official release date for The Expanse's return and premiere on Amazon Prime has not been set yet, but I sure as hell can't wait for it.
Last Updated: August 1, 2018