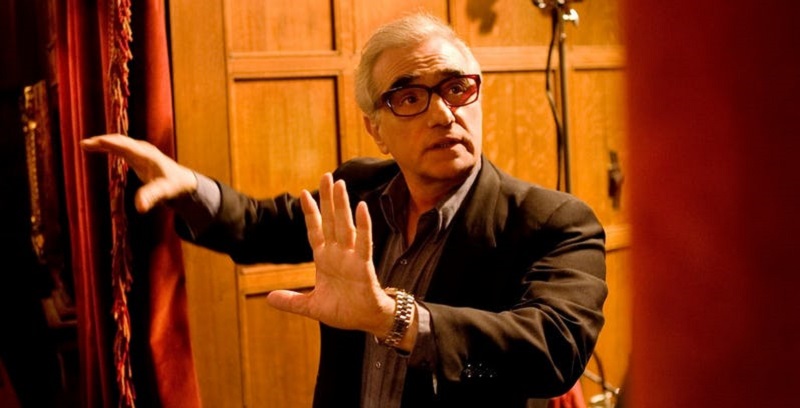 Martin Scorsese is one of the finest directors of all time, having built a remarkable library of films over his 50 years in the business across a variety of genres. Despite his adaptability, if there is one genre that remains his strength, it's mob or gangster movies. Many of his finest films like Goodfellas, The Departed, Gangs of New York, Mean Streets, and Casino, all fall in this category.
It's a genre that the director seems to know how to bring to life, but it's not just him alone as if you traverse the cast list of the majority of those movies you will find a certain Robert de Niro's name on them. The pair seem to bring the best out in each other, much like DiCaprio and Scorsese do, only that their history goes on for the majority of both of their careers. The last time De Niro and Scorsese worked together though was in 1995's Casino, which is why news of their reunion for Scorsese's next massive mob film, The Irishman, is drawing so much hype. Not only do you have arguably the best mob director and actor in the same movie, but throw in Al Pacino, Harvey Keitel and Joe Pesci and you have an incredible ensemble in one film.
It's also a movie that has been taking ages to get made thanks to Scorsese having the aged actors to play both the young and old versions of themselves. Extensive visual effects work is being required to finish the movie. The film is almost ready though and will be releasing later this year. These are not just empty promises though as Entertainment Weekly has announced that the movie is officially debuting at the New York Film Festival in September – and provided the first-ever images of the film as proof.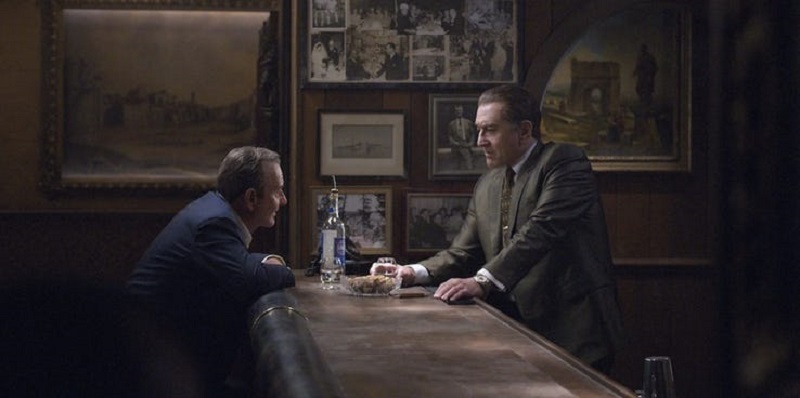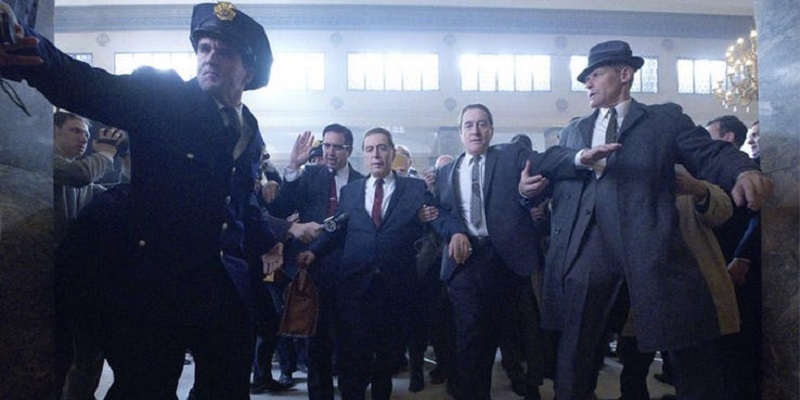 The pictures don't give us much detail about the film, though it's great to see images come out in what looks like not only great production design but the signs of the best DeNiro performances in years. In The Irishman, De Niro portrays Frank Sheeran, a Teamsters official who reportedly admitted to killing Teamsters boss Jimmy Hoffa (Pacino), one of America's most infamous unsolved crimes.
So, we should soon get to see the most hyped mob movie in a long time and possibly the biggest movie Netflix has ever produced – so expect them to be marketing it like crazy, especially for award season.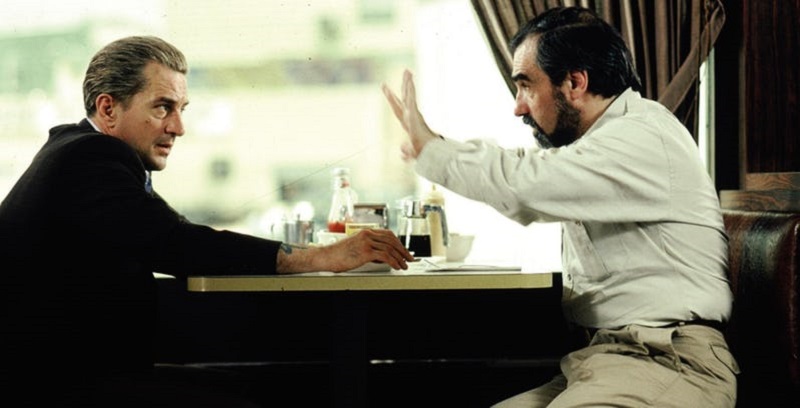 14 years is too long for the pairing of De Niro and Scorsese to be absent again – but thankfully it seems that is a travesty we won't need to revisit again any time soon. According to Tulsa World, De Niro will be starring in Scorsese's next film too, Killers of the Flower Moon, which is another crime drama about the FBI's investigation of a string of murders on the Osage Indian tribe's territory in Oklahoma during the 1920s.
Last Updated: July 30, 2019