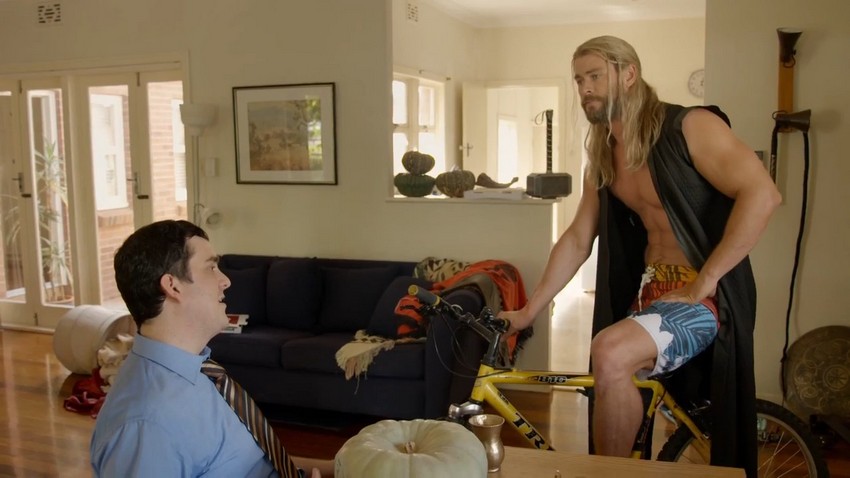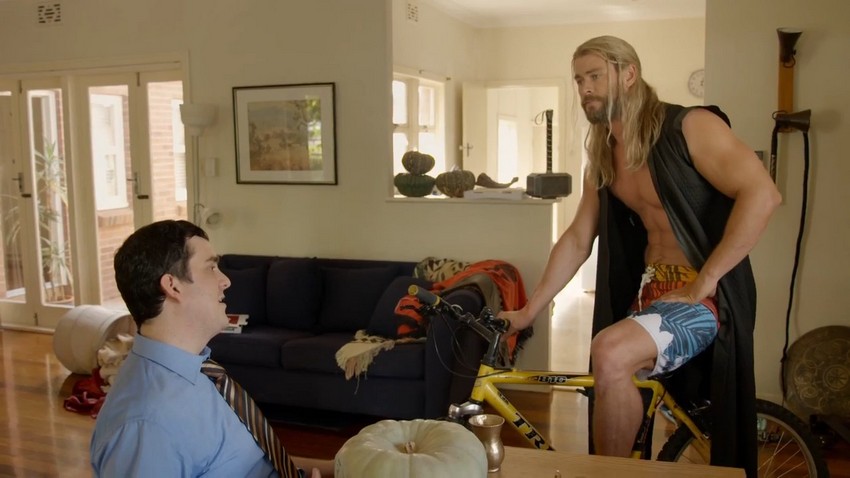 So you may have heard that it's now official that the Avengers and Guardians of the Galaxy will be teaming up in Avengers: Infinity War. But while the prospect of seeing Hulk and Groot tag-team Thanos' purple face is an enticing one, there's another Marvel team-up we care about even more around here: Thor and Daryl.
The un-dynamic duo was first introduced to us last year in a mockumentary digital short film by Thor: Ragnarok director Taika Waititi to explain what Thor was up to during the events of Captain America: Civil War. Turns out he needed to take a break from all the Avengering and so was sharing an apartment in Australia with a human medium wage office worker named Darryl, and spending his time drafting "electronic letters" to Steve Rogers and Tony Stark about their "relationship problems" and chatting to Bruce Banner about his weird Hulk-out pants.
And now Team Thor – as the God of Thunder affectionately refers to himself and Darryl – are back in a new short film! But unfortunately for Thor, just because you're an Asgardian prince doesn't mean you don't have normal people problems. Like working out who pays the rent!
Ha ha! "There's a gazillion dollars! You're rich!". Over the years Thor star Chris Hemsworth has really shown himself to be an incredible comedic actor, playing up his meathead image, and these shorts really sell that completely. And before landing the directing gig on Thor: Ragnarok, Waititi shot to fame with his comedy work on the brilliant vampire mockumentary Things We Do In the Shadows. All of this means that I really hope that he and Hemsworth bring these talents to bear in the upcoming third Thor film. Yes, Ragnarok is supposed to be dealing with some pretty serious things, what with it being the end of the world and all, but how amazing would it be if Darryl had to show up for a brief cameo? Even if it's just to remind Thor that he still needs to pay the bills.
Team Thor: Part Two will be included on the digital and Blu-Ray releases of Marvel's Doctor Strange, which hits VOD stores today and physical stores at the end of the month. Thor himself will be teaming up with Hulk (and maybe Darryl) in Thor: Ragnarok on 3 November.
Last Updated: February 15, 2017