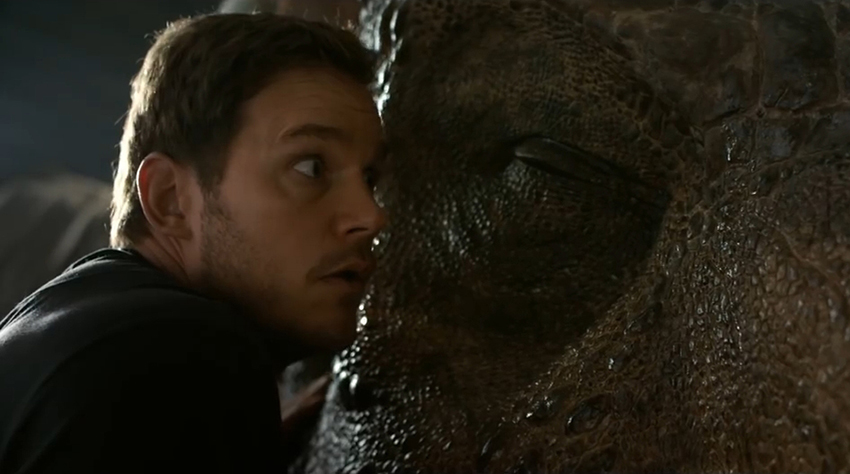 After a "Ha! Made you look!" switcheroo, this week saw us get our first real peek at upcoming sequel Jurassic World: Fallen Kingdom thanks to a teaser, as well as some new details/images and a funny promo. Those teasers all promised that the first full trailer would be released yesterday, and lucky for us they weren't lying this time! Well, kinda, as "yesterday" in the US actually meant early hours of this morning for us. Pesky time zone differences! But never mind as the trailer has finally stomped its way online for everyone to see, and it's a good one filled with Chris Pratt banter, dino on dino action (not like that), big action set pieces and some iconic Jeff Goldblum dialogue!
2015's Jurassic World revitalized the dino-riffic franchise which began back in 1993 with Steven Spielberg's beloved Jurassic Park. However, while it was ridiculously successful at the box office – it became the first film in history to make over $500 million in its opening weekend and broke several other records on its way to earning $1.672 billion worldwide – reviews were mostly positive but not quite ecstatic.
One of the criticisms levelled at it was how director/co-writer Colin Trevorrow riffed so much on the beats from Spielberg's film, that it began to stretch the limits of homage to straight-up facsimile. Can you blame him though? Trevorrow was a virtually untested director who had only done one small quirky indie sci-fi dramedy, so of course he would be playing it safe and just doing what was done before. Jurassic World: Fallen Kingdom is a different kind of animal though.
While Trevorrow still co-scripted this sequel with frequent collaborator Derek Connolly, the directing reins have been handed over to J.A. Bayona, the Spanish born director behind such films as The Orphanage (aka El Orfanto), The Impossible and A Monster Calls. Bayona is no newbie filmmaker and will definitely put his own stamp on things, with it already being reported that the film will be darker and scarier than previous films (playing perfectly to Bayona's strengths). Not to mention the whole angle of dinosaurs needing to be rescued from the island of Isla Nublar due to a violent volcanic eruption is definitely something we haven't seen before. And of course, there's the bigger reliance on the franchise's trademark animatronics, something which really gets showcased in this new behind-the-scenes featurette that also dropped online recently.
PS: DAMN MICHAEL GIACCHINOO'S REWORKED DARK VERSION OF JOHN WILLIAMS' ICONIC THEME SONG!
Jurassic World: Fallen Kingdom will see the return of the previous film's Chris Pratt and Bryce Dallas Howard in the leads, with the cast rounded out by James Cromwell, Ted Levine, Justice Smith, Geraldine Chaplin, Daniella Pineda, Toby Jones, and Rafe Spall. Also appearing in the movie will be BD Wong and Jeff Goldblum, reprising their roles from the original 1990s trilogy. Jurassic World: Fallen Kingdom is scheduled for release on 22 June 2018.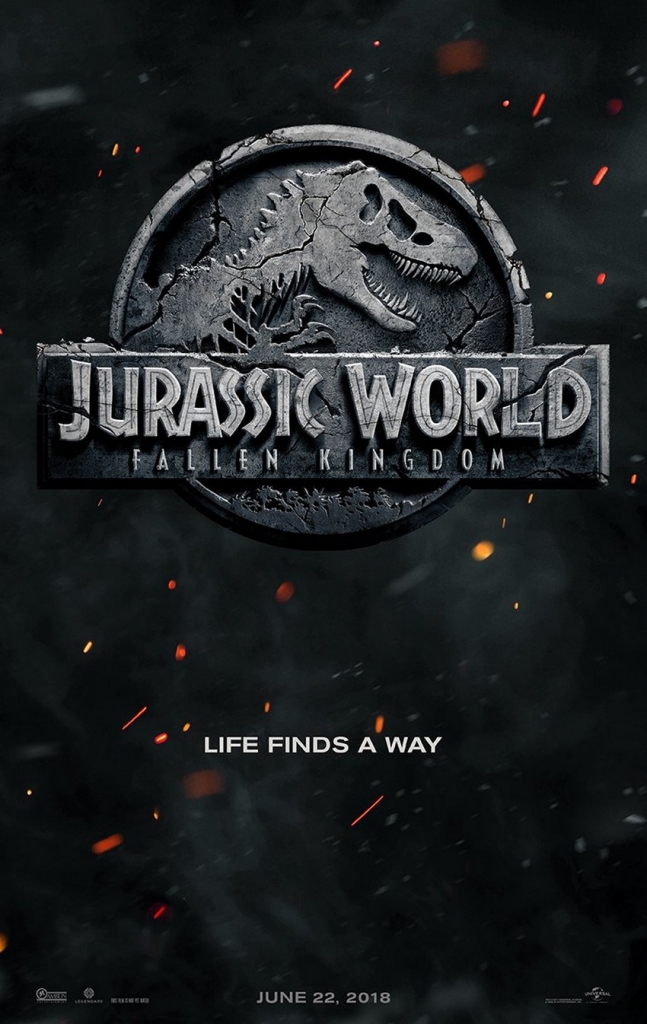 Last Updated: February 5, 2018