WARNING: THIS ARTICLE CONTAINS SPOILERS FOR JOHN WICK: CHAPTER 3 – PARABELLUM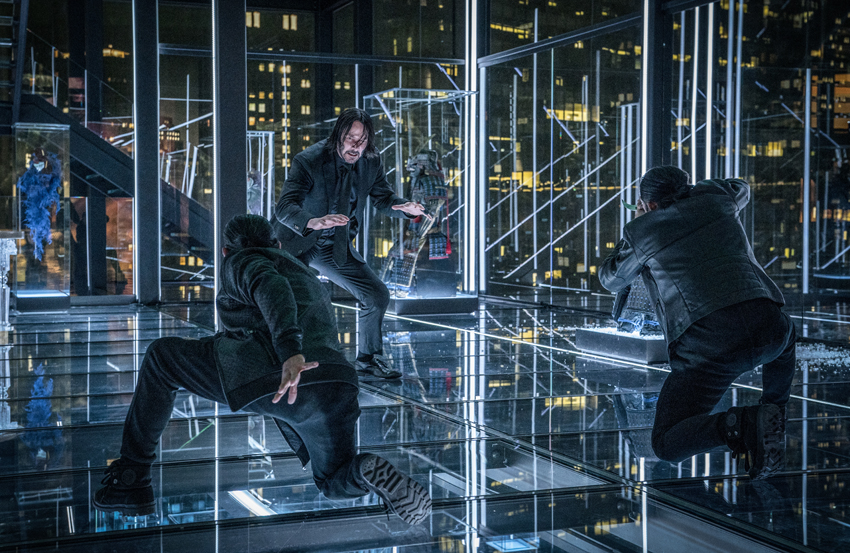 As we heard this morning, we'll be getting more John Wick awesomeness in the next few years after a fourth film was announced for 2021 following John Wick: Chapter 3 – Parabellum's big box office debut. If you've seen the most recent film (and you really should!), it's quite clear how the ending sets up another cinematic adventure for Keanu Reeves' badass hitman. There are also certain elements introduced that could easily segue into The Continental. That's the upcoming TV series spinoff that both Reeves and director Chad Stahelski are involved in which focuses on the eponymous hotel (or chain of hotels) used by the clandestine criminal underworld of this cinematic universe as "consecrated ground".
However, this isn't the only expansion of the John Wick universe that's on the cards. Back in 2017, soon after the release of Chapter 2, it was revealed that Lionsgate had won a studio bidding war for a spec script from newcomer writer Shay Hatten. Titled Ballerina, it would apparently be a La Femme Nikita-styled actioner following a female assassin looking for revenge on the people that killed her family. While it was created as a standalone feature, Lionsgate was looking at fitting it into the John Wick mythos. That was all we knew at the time, and so we promptly forgot about it.
We shouldn't have though, as John Wick: Chapter 3 actually more than likely introduced this very same assassin lady or at least where she comes from. In one of the earlier scenes in the movie, after being hunted by just about everybody in New York City thanks to the $14 million bounty on his head, he turns to an individual from his past for help. In this case, it's newcomer Angelica Huston's The Director, the head of Romani crime family where John Wick apparently started out as a youth and got the brutal training that turned him into the fearsome "Baba Yaga".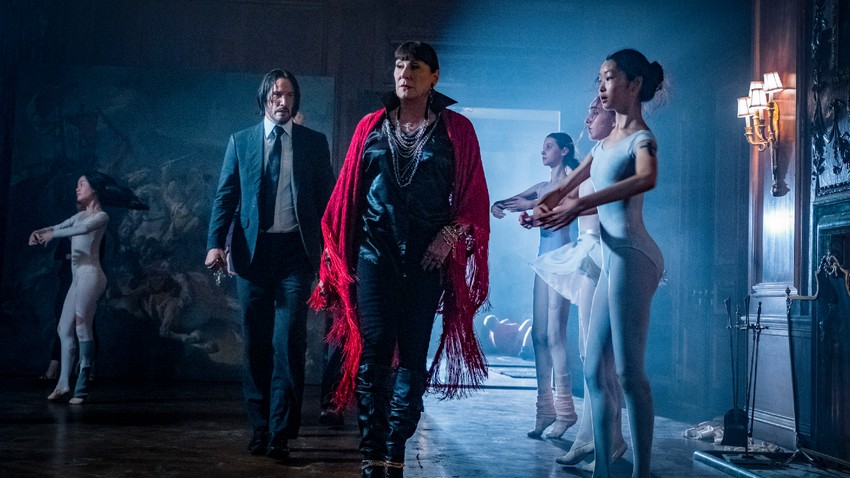 As we move through The Director's base though, we encounter several practising ballerinas, but Stahelski and co focus, in particular, on one young girl alone on a stage who is battered and bruised but being pushed to her breaking point and beyond by the Director. Although IMDB reveals that she's portrayed by real-life New York City Ballet pro Unity Phelan, her face remains obscured for the entire time she's on screen. What we do see clearly though are several shots of her exposed back which boasts the exact same tattoos as Wick himself.
Those markings and the prolonged focus on this ballerina is far too noticeable for this to just be a throwaway scene. Heck, Ballerina scribe Shay Hatten was even credited as a writer on Chapter 3 so we know he wrote something for the script. Also, intentionally not showing the face of the dancer has to be so that they can cast an actress for the role when Ballerina goes into production. Well, if it goes into production, because neither Lionsgate nor Stahelski and Reeves have mentioned anything about it since word first got out. Based on the fact that the franchise is just continuously getting bigger with each subsequent release, I expect that we'll probably be hearing something pretty soon though.
Last Updated: May 21, 2019