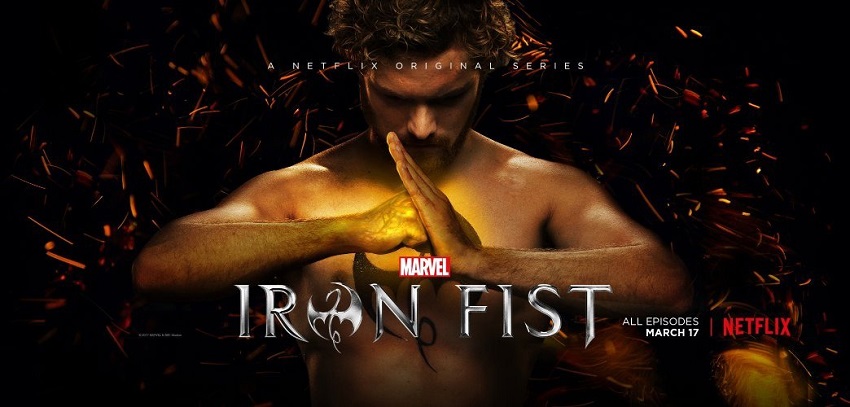 The fourth Defender is nearly here! Iron Fist is soon to join the ranks of Daredevil, Jessica Jones and Luke Cage when his upcoming series goes live on Netflix on 17 March.
The first trailer dropped a couple of weeks ago, and Kervyn was mightily impressed with what he saw as it mixed martial arts with Marvel shenanigans. The plot synopsis for the upcoming show is as follows:
In Marvel's Iron Fist, billionaire Danny Rand (Finn Jones) returns to New York City after being missing for years, trying to reconnect with his past and his family legacy. He fights against the criminal element corrupting New York City with his kung-fu mastery and ability to summon the awesome power of the fiery Iron Fist.
For those of us who don't have encyclopedic comic book knowledge, like me, Netflix have helpfully released a featurette in which Iron Fist actor Finn Jones dives deeper into the plot synopsis above and talks about his character and gives everyone more insight into his background and motivations.
There's also some new footage and voice overs in the featurette, let's take a look:
I love the lighter nature of his character that's on display. Yes he's got his serious and aggressive sides, but that's balanced with a certain sense of innocence and optimism that he shows as well – which is something his fellow Defenders don't really have. It's a difference I'm quite pleased about because while I've enjoyed all the Netflix Marvel series to varying degrees, if everything is dark and broody it tends to blur together.
If I have one potential niggle when it comes to the show it's that the fight scenes come across as a bit airy to me in the brief glimpses we've seen of them. Daredevil set the standard for fisticuffs in the Netflix Marvel universe with its brutal fight scenes, and while I don't expect Iron Fist to follow the same style the fighting itself seems to lack a real sense of impact. Maybe the intricate choreography and gorgeous wirework of Into the Badlands has spoiled me when it comes to martial arts on the small screen.
Anyway, that's enough waffling from me. What do you think?
The 13-episode-long first season of Marvel's Iron Fist will go live on Netflix on 17 March. It stars Finn jones, Jessica Henwick, Jessica Stroup, David Wenham and Rosario Dawson.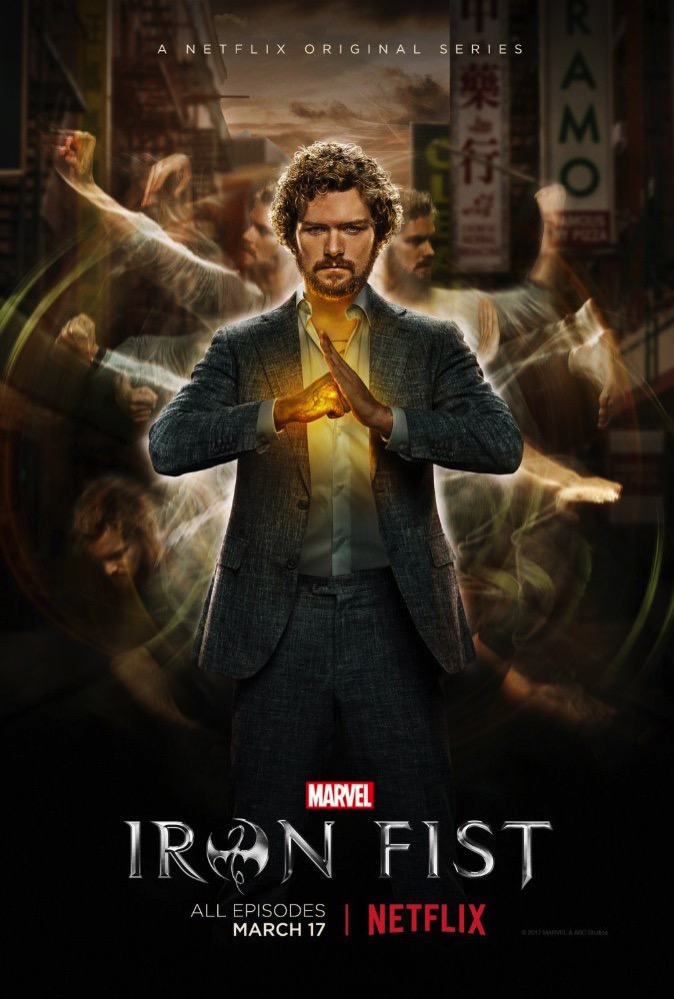 Last Updated: February 23, 2017