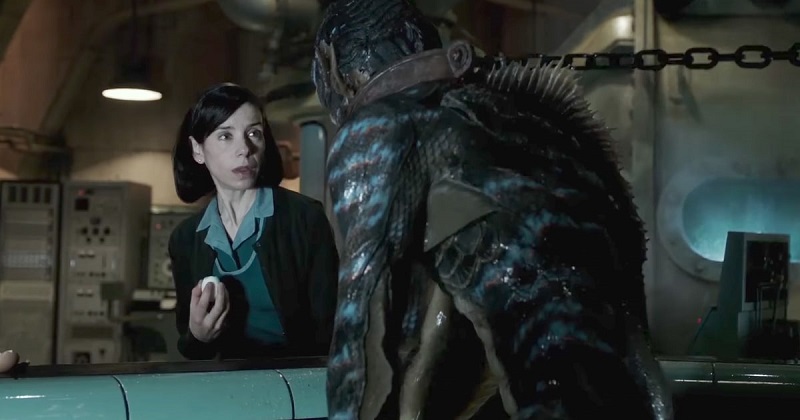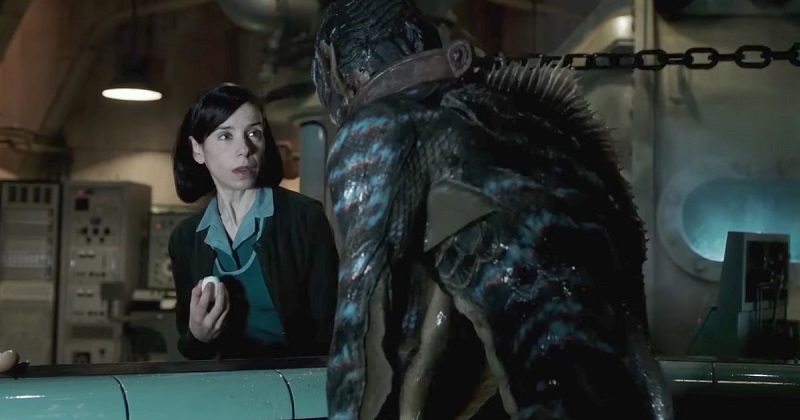 We spoke about Guillermo del Toro's Pinocchio movie no longer happening, but at least we still get to enjoy his filmmaking talents with something else this year, which seems to blend his love of fantasy and sci-fi with old-school cold war espionage in the upcoming The Shape of Water. The film has been getting a lot of early praise from those people who have seen it, especially for Guillermo's inspired direction, indicating that we could have another Pan's Labyrinth on our hands. That was a film rich in its fantasy world-building but still presented a well-crafted and thought-provoking story.
It's not just the director that this film has going for it, as he cast del Toro has assembled for this film he co-wrote with Vanessa Taylor is equally impressive. The Shape of Water stars Sally Hawkins as Elisa Esposito, a mute woman who works as a janitor at a research facility in the early 60's. Hawkins is joined in the film by Octavia Spencer as Elisa's friend Zelda, Michael Shannon as Elisa's boss Colonel Richard Strickland, Michael Stuhlbarg as scientist Dr Robert Hoffstetler, and Doug Jones as the creature – seemingly named "the asset" in this trailer.
It looks unconventional, which I guess is what you expect from the likes of del Toro. While many elements seem like a straight up cold war thriller, the introduction of this mysterious creature and the unusual bond and possible love story that it develops with Hawkin's Elise certainly make it stand out from other film's I'm keen to watch this just for this mix of unusual storytelling alone – though I do find the whole monster romance angle a little creepy.
The Shape of Water only releases in South Africa on January 19th of next year, over a full month after its US release. It's a long wait, but with a busy month coming up with the likes of Justice League, Murder on the Orient Express, all those inevitable Christmas comedies on their way and the multiple viewings of the new Star Wars we are all likely to partake in, it's probably a good thing the movie only comes out in Janaury.
Last Updated: November 13, 2017