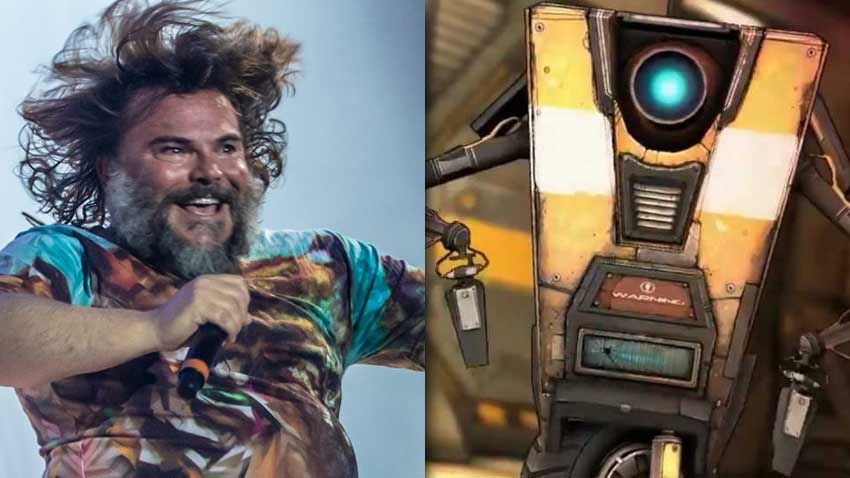 Never in a million years did I expect to see Gearbox's cult classic loot 'n shooter Borderlands make it to the big screen, let alone with a cast and crew that is the very definition of punching above your weight class. The original game is a tale of four vault hunters, landing on the ass-backwards planet of Pandora and tangling with corrupt corporations hellbent on unlocking the secrets of a mysterious alien vault.
What mysteries did that super-secret vault hide within its ancient alien architecture? Guns, gear, and a gigantic space vagina abomination with tentacles! From that point, Borderlands rolled on and fleshed out its universe in glorious fashion, adding one of the greatest villains in video game history to its rank and building a mythology that was a cosmic thrill-ride among the stars.
Throughout the entire journey, one character has had a constant presence: Claptrap, a lovable goofball who's in way over his head and has become the series mascot. So who do you get to bring that stairs-challenged droid to life? None other than one half of legendary rock duo Tenacious D, Jack Black. According to The Hollywood Reporter, Black has joined the cast as the robotic comic relief.
The film has a hell of a cast so far, which makes me wonder just what kind of a deal was struck with the Hollywood devil now that his even more evil counterpart, Harvey Weinstein, has been blackballed from the industry. While Kevin Hart as Roland is just downright baffling (I still think he'd have made a great Claptrap!), Cate Blanchett as the Siren Lilith, and Halloween's Jamie-Lee Curtis as Sirentologist Patricia Tannis is some A-level casting right there.
Throw in Eli Roth yes that dude who did the Hostel films in the director's chair, and the Borderlands film is off to an intriguing start. "I am so excited to reunite with Jack, this time in the recording booth," Roth said to THR. "Claptrap is the funniest character in the game, and Jack is perfect to bring him to the big screen."
The only question is, who's going to play Handsome Jack? Fifty bucks says it'll be Pedro Pascal, who happens to be all the series and films that you love lately. Black will presumably start recording his lines, once he's done filming his scenes in Thor: Love and Thunder.
Last Updated: February 12, 2021