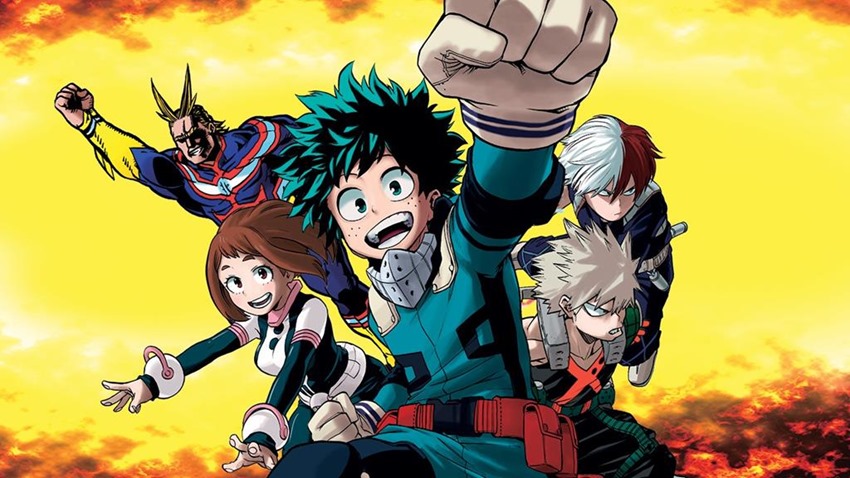 I used to be quite the otaku. No, I don't own a human-shaped anime character pillow with large… assets, but I used to watch a crazy amount of Japanese cartoons. Then my favourite, Naruto: Shipuuden, ended after a decade and a half and suddenly I found myself going through a lengthy, self-induced anime drought. One new breakout series changed all that though, making me go PLUS ULTRA! for anime all over again. That series was Boku no Hero Academia (or My Hero Academia for those of you watching the English subbed version, which I am judging you for!) and it's now going to be headed to the big screen in live-action form.
Deadline brings the news that Lionsgate will be developing a live-action feature film adaptation of the popular anime which began its life (and still lives on) as a manga from creator Kohei Horikoshi in 2014 before being adapted to anime form in 2016. Boku no Hero Academia is set in a world in which 80% of the population are born with a superhuman ability known as a "quirk", leading to superheroes not only being abundant, but one of the most sought-after careers out there. The story follows Isuku Midoriya, a teenage boy obsessed with these heroes who dreams of attending the prestigious U.A. High School, breeding ground of some of the best heroes, and eventually going on to become a hero like his idol, the world's no.1 hero, All-Might. The problem is that Isuku is one of the rare people born quirkless, but he won't let that stand in the way of his dreams.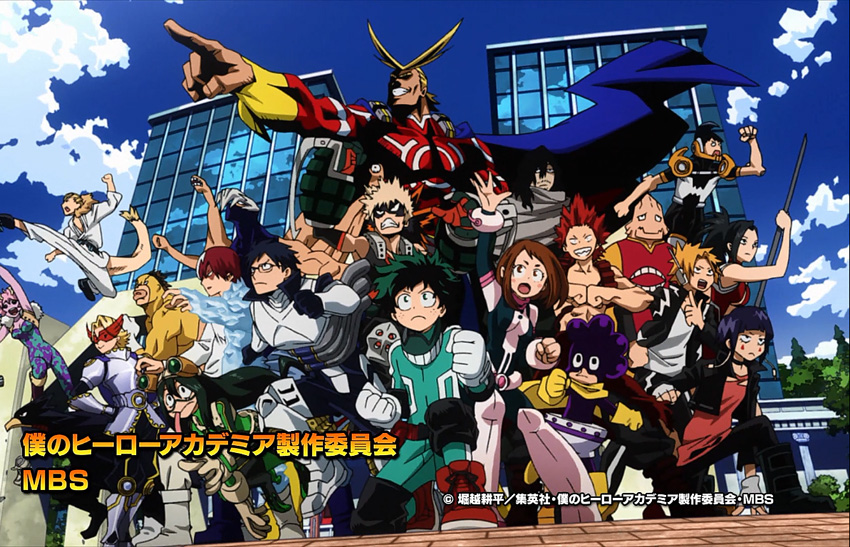 The show has been a huge breakout success since launching and just a look at the huge popularity of its many characters being cosplayed at conventions should tell you its ingrained itself in pop culture rather rapidly. As Deadline points out, "The anime series is so popular in Japan that it was incorporated into a tandem advertising campaign there with Avengers: Infinity War in the months leading up to the show's third seasons and the film's release in the territory, both in April. The collaboration between Disney and [Japanese production studios] JNN/Bones Inc presented the properties on equal footing in posters, postcards and products." Lionsgate has not yet tapped a writer or director for this film, but they know how big this news will be.
The studio is no stranger to adapting anime to live-action form though, as they are currently in the process of making a Detective Pikachu film, based on the Pokemon spinoff video game franchise/anime series. That film is admittedly a less daunting task to pull off than realizing the VFX heavy world of Boku no Hero Academia with all superheroes and villains with outlandish powers and appearances though. This is going to require a deft hand to not look too silly, but if done correctly, it could be super!
Last Updated: October 25, 2018