The good news is, The Witcher is coming to Netflix this month! The bad news is, it only starts on the 20th of December. But wait, more good news! There's a TON of new Netflix content to keep you entertained until then.
1 December 2019
Dead Kids – Netflix Original Film
A socially awkward teen bonds with a group of misfits who plot to take out the school's arrogant rich kid — until their kidnapping scheme turns deadly.
2 December 2019
The Lies Within – Netflix Original Series
After her father dies and her husband goes missing, Kim Seo-hui teams up with detective Jo Tae-sik and joins the National Assembly.
Team Kaylie: Part 2 – Netflix Kids And Family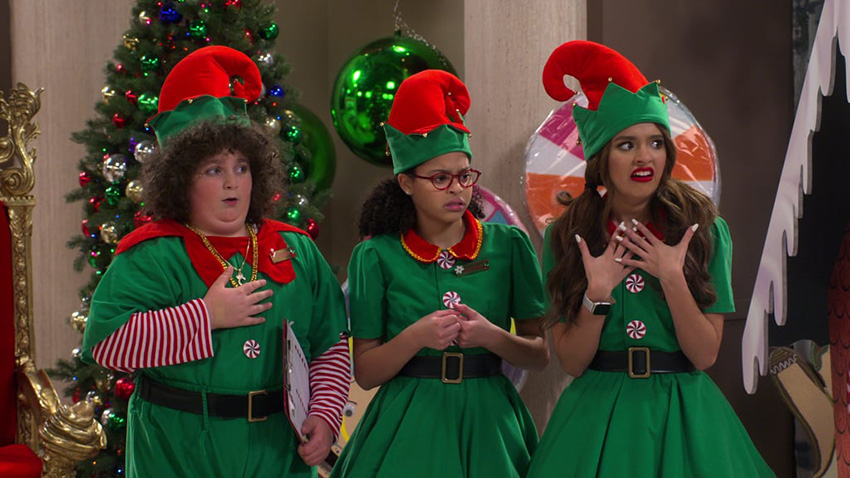 Ready for more glitz, glam and grit? Kaylie and the Porcupines sharpen their skills for a new slate of action-packed shenanigans.
3 December 2019
Especial de Natal Porta dos Fundos: A Primeira Tentação de Cristo – Netflix Original Film
Jesus, who's hitting the big 3-0, brings a surprise guest to meet the family. A Christmas special so wrong, it must be from comedians Porta dos Fundos.
Tiffany Haddish: Black Mitzvah – Netflix Original Comedy Special
On her 40th birthday, Tiffany Haddish drops a bombastic special studded with singing, dancing and raunchy reflections on her long road to womanhood.
4 December 2019
Los Briceño – Netflix Original Series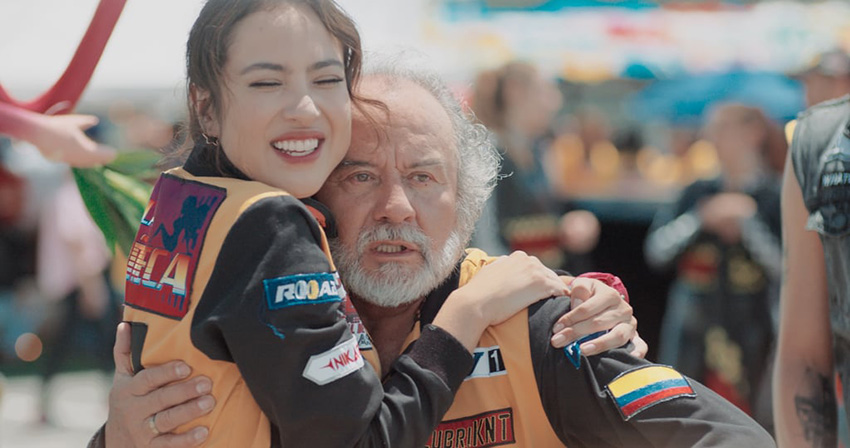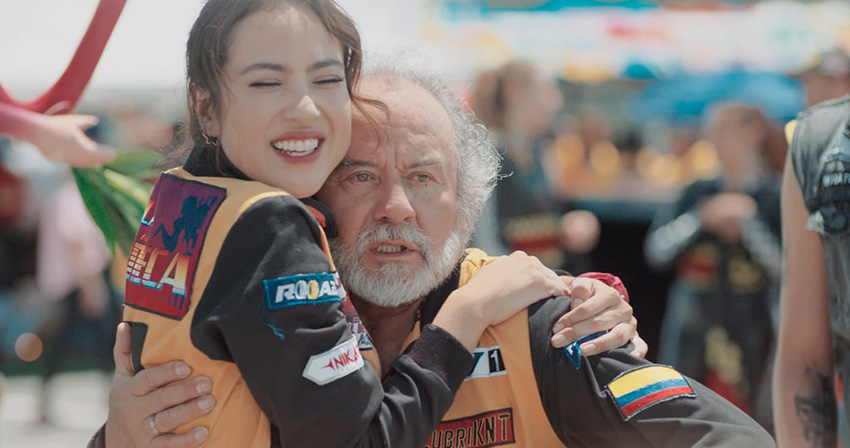 After an argument with her dad, a young woman from a family of macho truck drivers is kicked out of the home and must make her own success as a trucker.
Magic for Humans: Season 2 – Netflix Original Series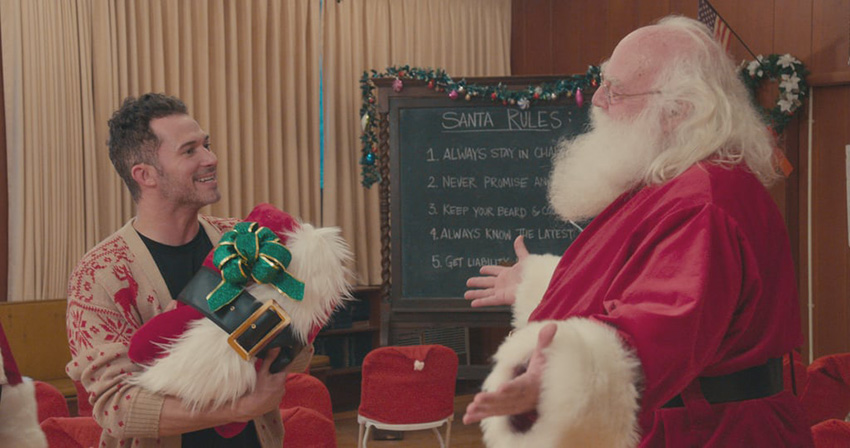 Hilarious and heartfelt, Justin Willman pulls out all the stops and props to amaze real people with playful tricks and showstopping magic routines.
Let's Dance – Netflix Original Film
After his crew breaks up, a gifted but insecure hip-hop dancer teaches at a top ballet school in Paris, where he falls for an aspiring ballerina.
5 December 2019
Apache: La vida de Carlos Tevez – Netflix Original Series
This gritty dramatization of the life of Carlos Tevez shows his rise to soccer stardom amid the harrowing conditions in Argentina's Fuerte Apache.
V-Wars – Netflix Original Series
A doctor is pitted against his best friend after an ancient disease turns people into vampires. From the comics by Jonathan Maberry and Alan Robinson.
Home for Christmas – Netflix Original Series
Fed up with the constant comments on her relationship status, perpetually single Johanne starts a 24-day hunt for a partner to bring home for Christmas.
A Christmas Prince: The Royal Baby – Netflix Original Film
Christmas brings the ultimate gift to Aldovia: a royal baby. But first, Queen Amber must help her family and kingdom by finding a missing peace treaty.
6 December 2019
The Chosen One: Season 2 – Netflix Original Series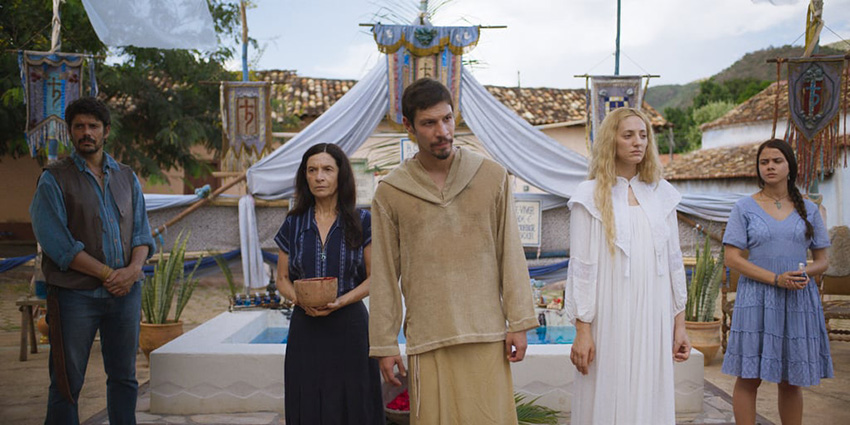 The world pours into the once-closed Aguazul as the doctors circle back to the village, and a journalist promises to tell the Chosen One's story.
Glow Up – Netflix Original Series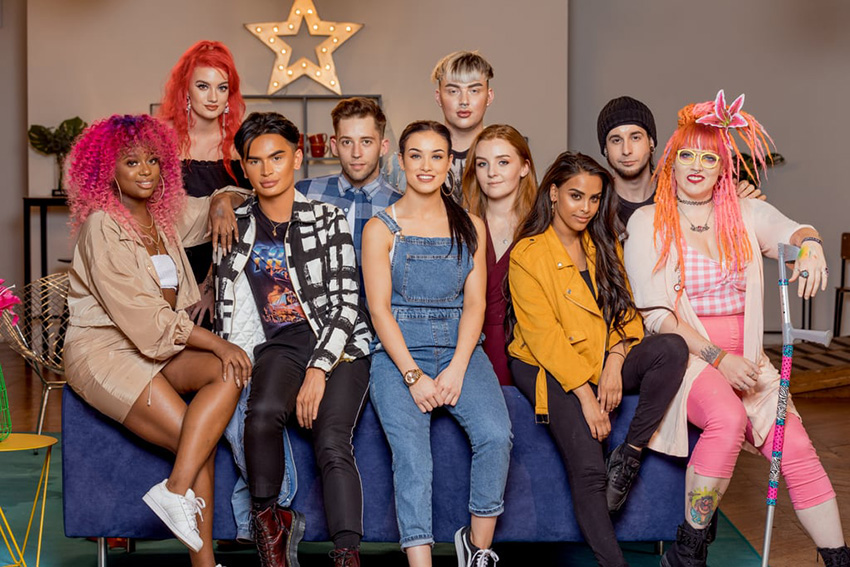 Aspiring makeup artists apply themselves to celebrity looks, movie prosthetics and more in a colorful competition show hosted by Stacey Dooley.
Triad Princess – Netflix Original Series
After growing up in the shadow of her mafia-affiliated father, Angie defies his wishes and takes a gig as an undercover bodyguard for a famous actress.
Three Days of Christmas – Netflix Original Series
Four sisters deal with family drama and secrets throughout three different time periods, all occurring on Christmas Day.
Virgin River – Netflix Original Series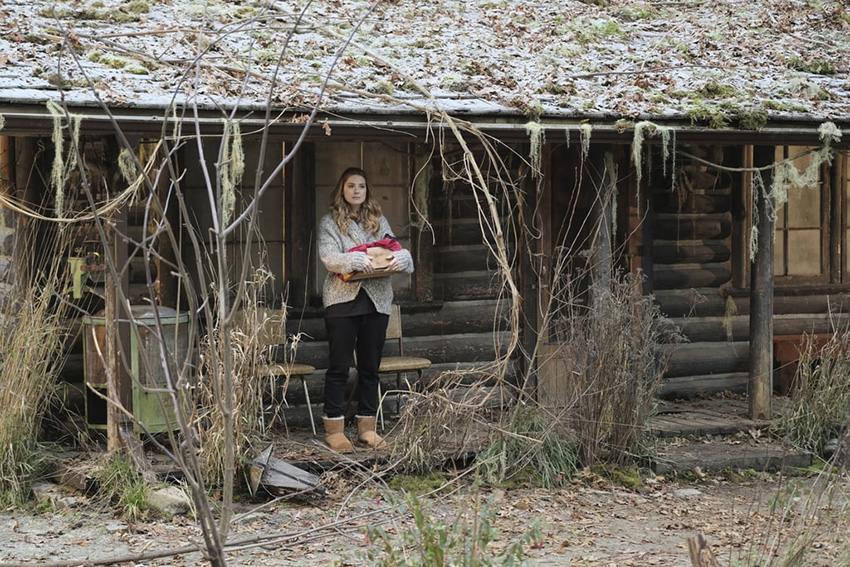 Searching for a fresh start, a nurse practitioner moves from LA to a remote northern California town and is surprised by what — and who — she finds.
Fuller House: Season 5 – Netflix Original Series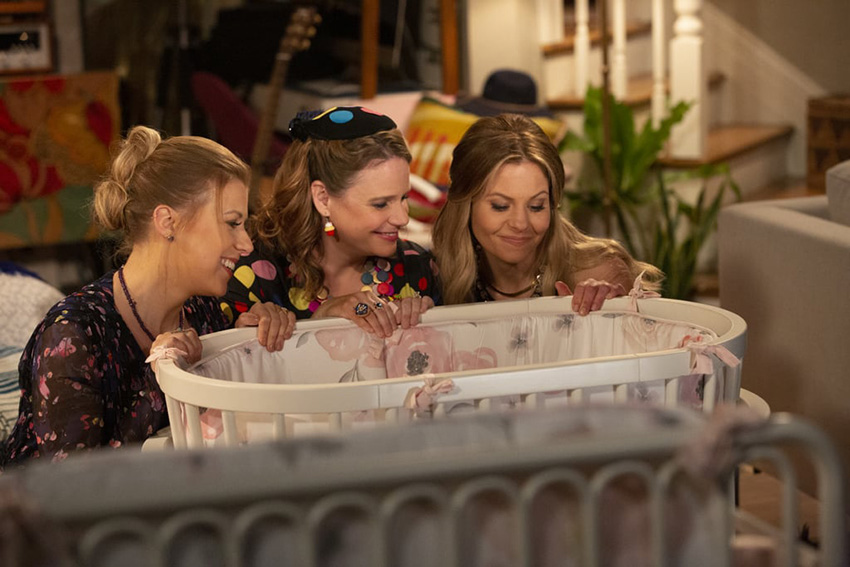 Jimmy and Steph bring their new baby home and dive headfirst into the world of parenting. But no worries: They've got a houseful of hands to help.
Marriage Story – Netflix Original Film
Academy Award-nominated filmmaker Noah Baumbach directs this incisive and compassionate look at a marriage coming apart and a family staying together.
Astronomy Club: The Sketch Show – Netflix Original Comedy Special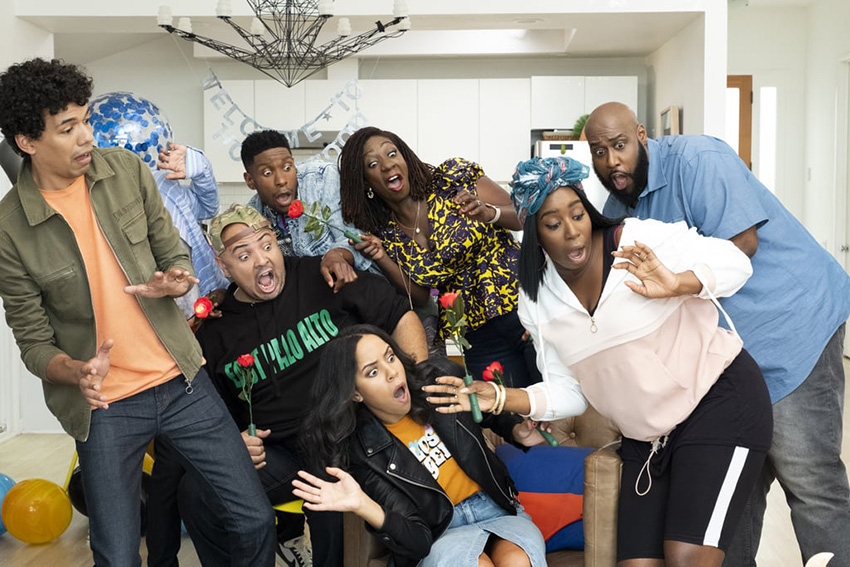 This sketch comedy show features the Astronomy Club, the first all-black house team at the Upright Citizens Brigade Theatre. Produced by Kenya Barris.
The Confession Killer – Netflix Original Documentary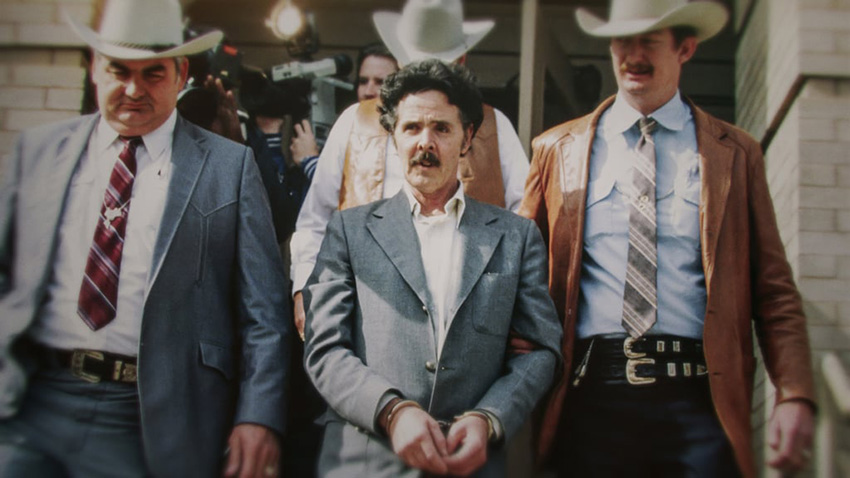 On trial for murder, drifter Henry Lee Lucas confesses to hundreds more killings. This docuseries examines the truth behind his admissions.
Spirit Riding Free: The Spirit of Christmas – Netflix Kids And Family
Lucky and friends must figure out how to get home in time for Christmas when a falling boulder — and a serious snowstorm — derail their travel plans.
Teasing Master Takagi-san: Season 2 – Netflix Original Anime
Now in his second year of middle school, Nishikata still tries to outplay Takagi, but continues to fail miserably at his quest to get even.
9 December 2019
Amit Tandon: Family Tandoncies – Netflix Original Comedy Special
From the death of romance in marriage to the injustices of modern-day parenting, Amit Tandon shares wisdom and wisecracks as a battle-scarred family guy.
A Family Reunion Christmas – Netflix Kids And Family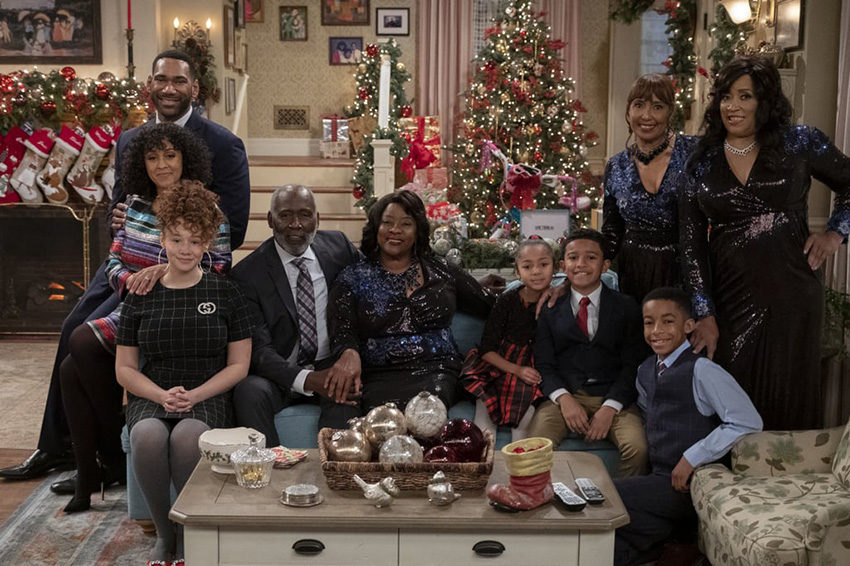 M'Dear and her sisters struggle to keep their singing act together before a church Christmas pageant while Grandpa teaches the kids a valuable lesson.
10 December 2019
TERRACE HOUSE: TOKYO 2019-2020: Part 3 – Netflix Original Series
As the world turns its eyes to Tokyo for the 2020 Olympics, six strangers continue to share one unbelievable house — and to look for love.
Michelle Wolf: Joke Show – Netflix Original Comedy Special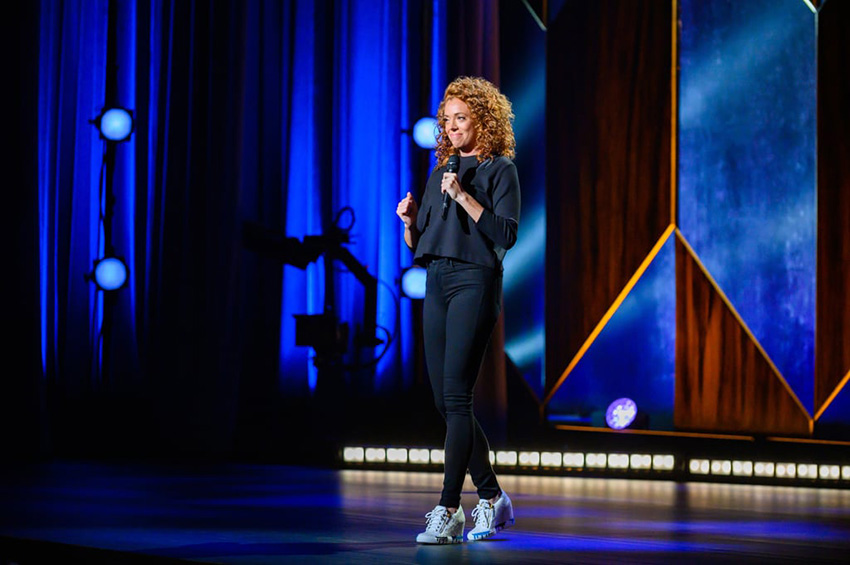 Michelle Wolf performs a new stand-up comedy special for 2019 shot in New York City.
12 December 2019
Jack Whitehall: Christmas with my Father – Netflix Original Comedy Special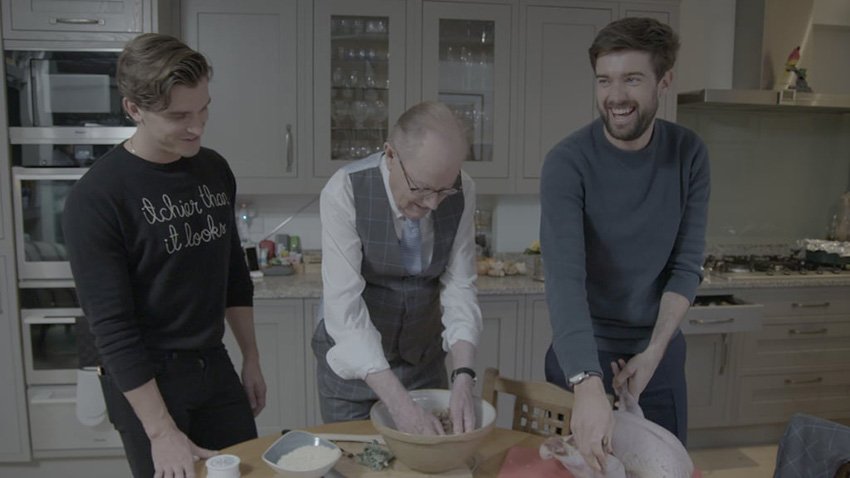 Jack Whitehall attempts to get his notoriously stodgy father into the holiday spirit in this comedy-variety Christmas extravaganza.
13 December 2019
6 Underground – Netflix Original Film
"What's the best part of being dead?
It isn't escaping your boss, your ex, or even erasing your criminal record.
The best part about being dead…is the freedom.
The freedom to fight the injustice and evil that lurk in our world without anyone or anything to slow you down or tell you "no."

6 Underground introduces a new kind of action hero. Six individuals from all around the globe, each the very best at what they do, have been chosen not only for their skill, but for a unique desire to delete their pasts to change the future. The team is brought together by an enigmatic leader (Ryan Reynolds), whose sole mission in life is to ensure that, while he and his fellow operatives will never be remembered, their actions damn sure will.
17 December 2019
Chief of Staff: Season 2 – Netflix Original Series
Newly elected Tae-jun moves through the familiar grounds of the National Assembly with bold intent — and the will to do whatever it takes.
Ronny Chieng: Asian Comedian Destroys America! – Netflix Original Comedy Special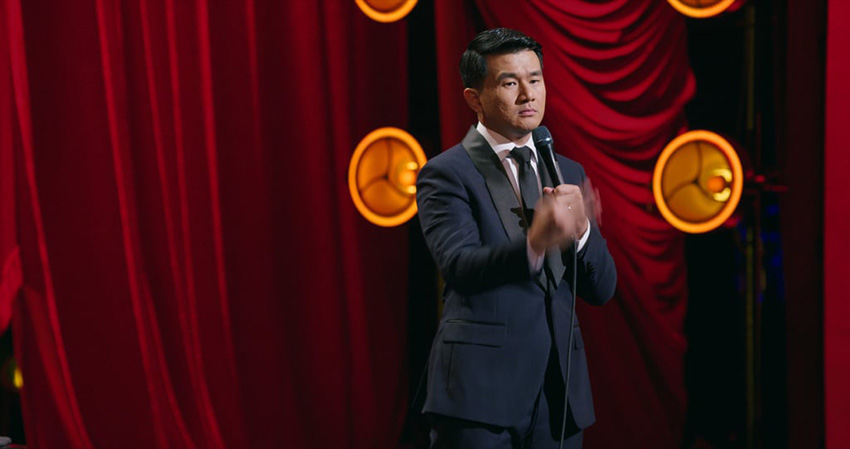 Ronny Chieng ("The Daily Show," "Crazy Rich Asians") takes the stage for an original stand-up comedy special.
18 December 2019
Soundtrack – Netflix Original Series
This romantic musical drama follows the love stories connecting an eclectic group of people in modern-day Los Angeles.
Don't F**k With Cats: Hunting an Internet Killer – Netflix Original Documentary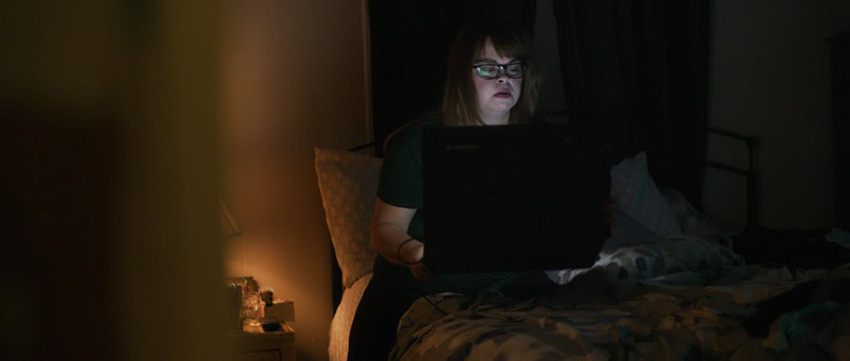 Cyber sleuths engage in a dangerous game of cat and mouse with a man who posts sadistic animal-abuse videos online — and then turns to murder.
19 December 2019
Ultraviolet: Season 2 – Netflix Original Series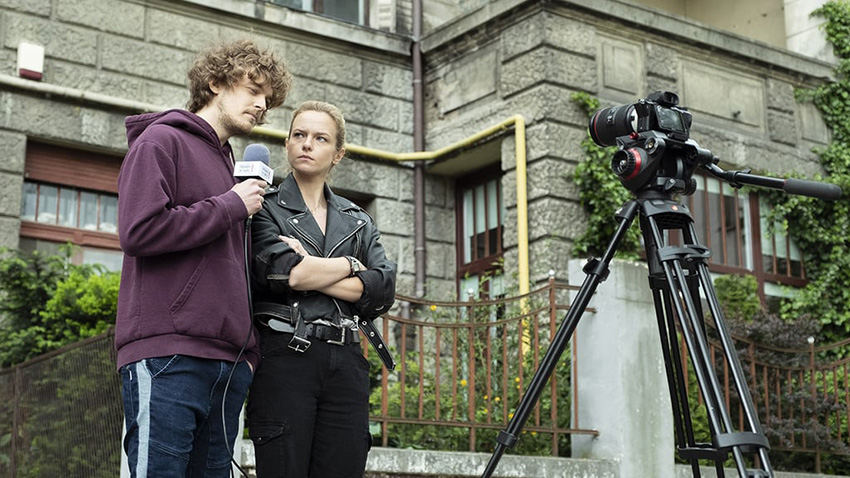 Ola and her team of amateur sleuths continue to solve crimes — including one that hits close to home — as a new detective joins the force.
Twice Upon a Time – Netflix Original Series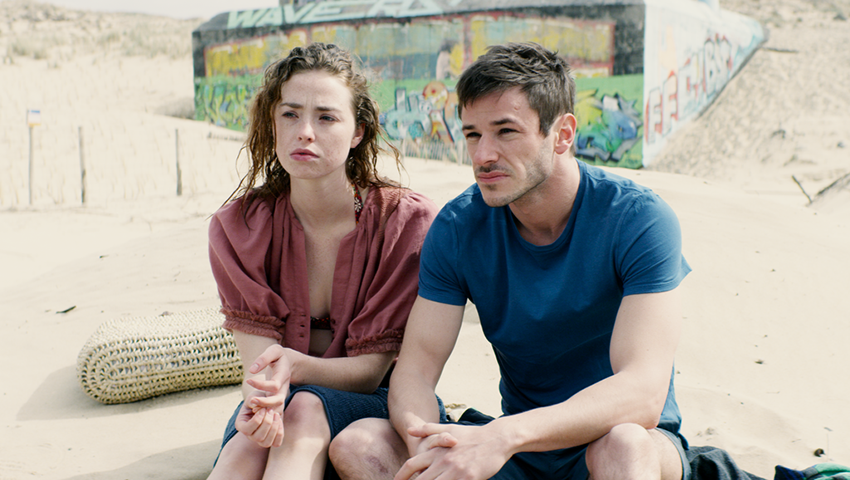 Still reeling from a breakup, Vincent Dauda receives a package with mysterious properties that could give him a chance to win back his ex, Louise.
After The Raid – Netflix Original Documentary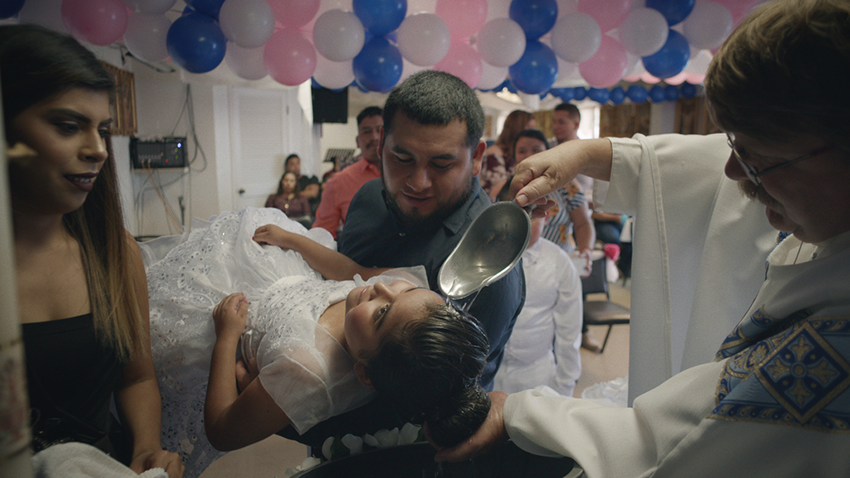 A large immigration raid in a small Tennessee town leaves emotional fallout as well as far-reaching questions about justice, faith and humanity.
20 December 2019
The Witcher – Netflix Original Series
The witcher Geralt, a mutated monster hunter, struggles to find his place in a world where people often prove more wicked than beasts.
The Two Popes – Netflix Original Film
From Fernando Meirelles, the Academy Award-nominated director of "City of God," and three-time Academy Award-nominated screenwriter Anthony McCarten, comes an intimate story of one of the most dramatic transitions of power in the last 2,000 years. Frustrated with the direction of the church, Cardinal Bergoglio (Jonathan Pryce) requests permission to retire in 2012 from Pope Benedict (Anthony Hopkins). Instead, facing scandal and self-doubt, the introspective Pope Benedict summons his harshest critic and future successor to Rome to reveal a secret that would shake the foundations of the Catholic Church. Behind Vatican walls, a struggle commences between both tradition and progress, guilt and forgiveness, as these two very different men confront their pasts in order to find common ground and forge a future for a billion followers around the world. Inspired by true events.
24 December 2019
Lost in Space: Season 2 – Netflix Original Series
The Robinson family returns for Season 2 and continues its fight against all odds to survive and escape while lost in space.
Como caído del cielo – Netflix Original Film
Legendary Mexican actor-singer Pedro Infante is sent back to Earth in an impersonator's body to mend his womanizing ways and earn entrance into heaven.
John Mulaney & The Sack Lunch Bunch – Netflix Original Comedy Special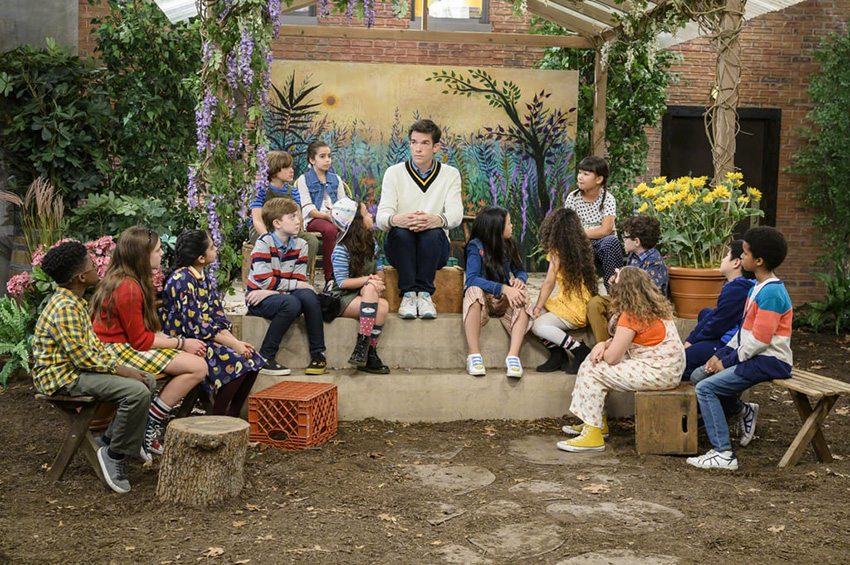 In this variety comedy special from John Mulaney, he hilariously tackles grown-up topics with his kid pals, the Sack Lunch Bunch. Fun for everyone!
CAROLE & TUESDAY: Part 2 – Netflix Original Anime
Carole and Tuesday's newfound attention brings with it new challenges. Angela considers them rivals, and the Mars music business isn't easy.
26 December 2019
Le Bazar de la Charité – Netflix Original Series
Amid a devastating fire in 1897 Paris, three women see their destinies turned upside down by identity theft, forbidden love, betrayal and emancipation.
You: Season 2 – Netflix Original Series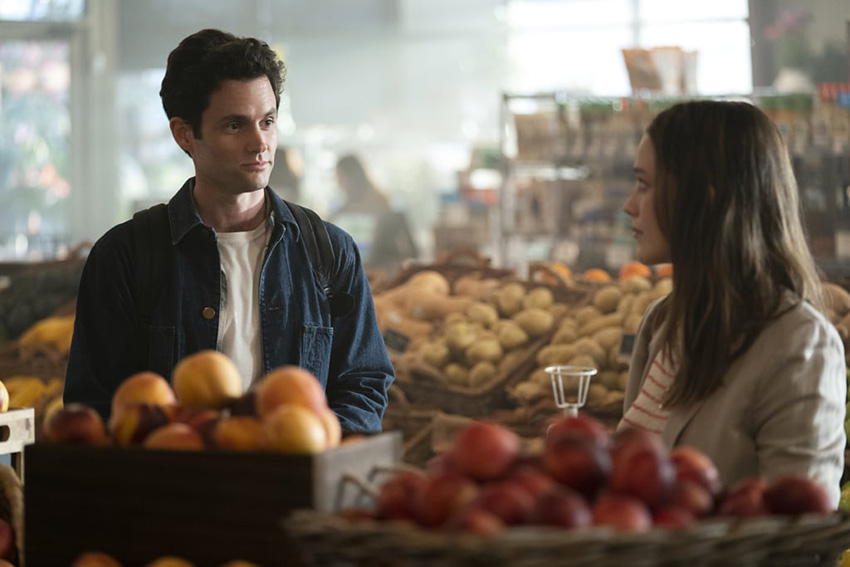 The dark drama returns for its second season, with Joe now laying low and hiding from his ex in LA. Can he deal with his past and make a fresh start, this time with the right woman?
The App – Netflix Original Film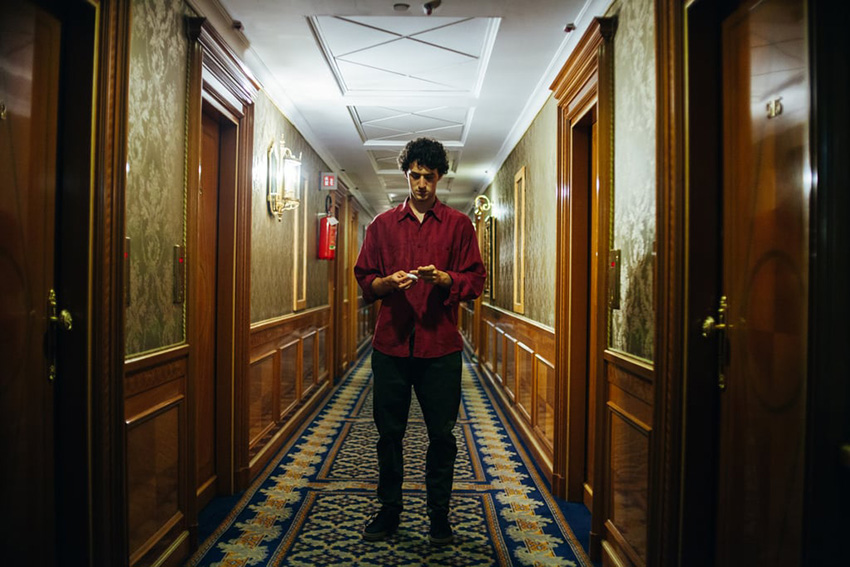 Fast & Furious Spy Racers – Netflix Kids And Family
Adventures abound as a group of teenagers infiltrates an elite racing league controlled by a nefarious organization bent on world domination.
27 December 2019
The Gift – Netflix Original Series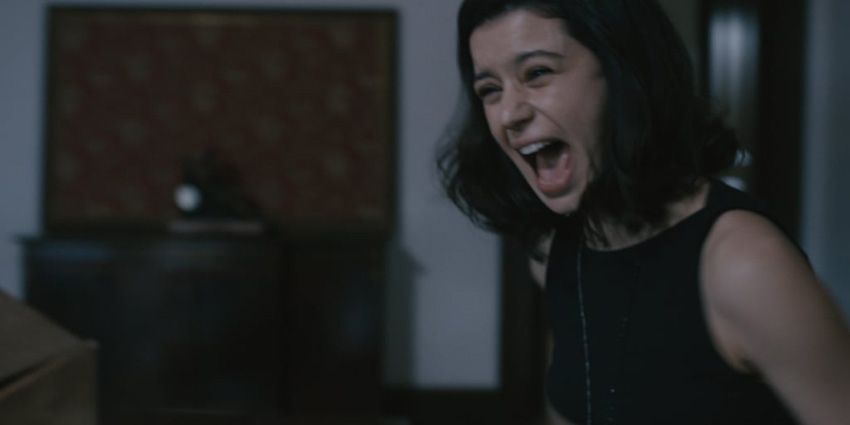 In an Anatolian ruin, an archaeologist finds a mysterious link to a young painter (Beren Saat), who embarks on a quest to uncover secrets in her past.
Kevin Hart: Don't F**k This Up – Netflix Original Documentary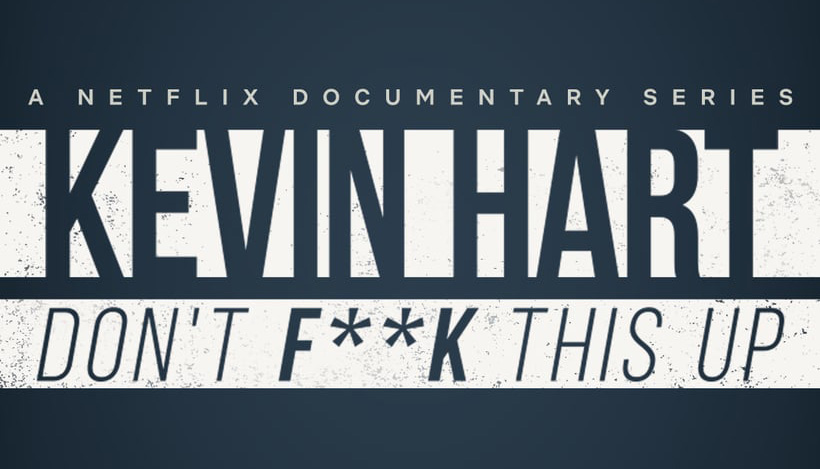 This docu-series follows comedian Kevin Hart during his "Irresponsible" tour.
28 December 2019
"Hot Gimmick: Girl Meets Boy " – Netflix Original Film
After Hatsumi's single-minded neighbor blackmails her into being his servant, they learn the real meaning of love and trust. Based on the hit manga.
30 December 2019
Alexa & Katie: Season 3 – Netflix Kids And Family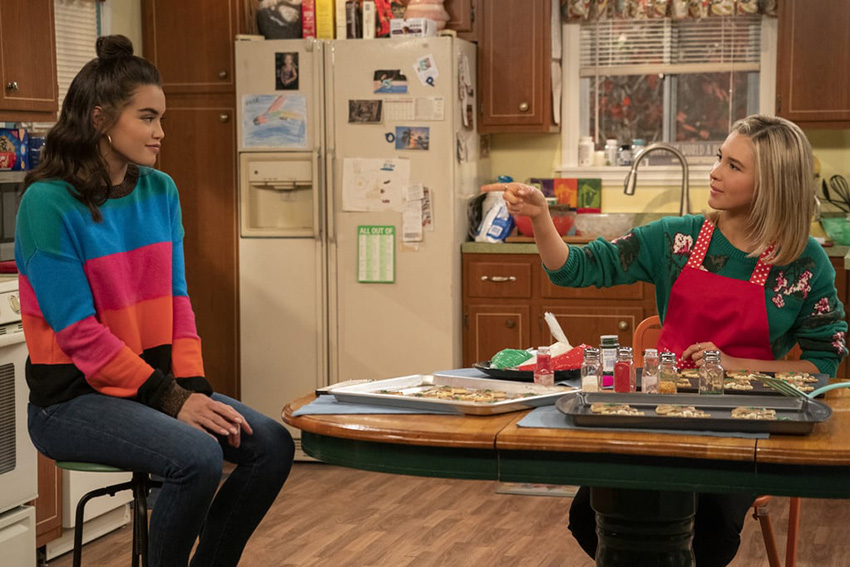 Alexa tries to put cancer behind her, but a new person in her life might make that especially hard, while Katie will need all the support she can get from her best friend. The teen series returns for Season 3.
The Disastrous Life of Saiki K.: Reawakened – Netflix Original Anime
Kusuo and his gaggle of self-proclaimed friends are back for more psychic mishaps. If he didn't have enough problems before, he's got even more now.
31 December 2019
The Neighbor – Netflix Original Series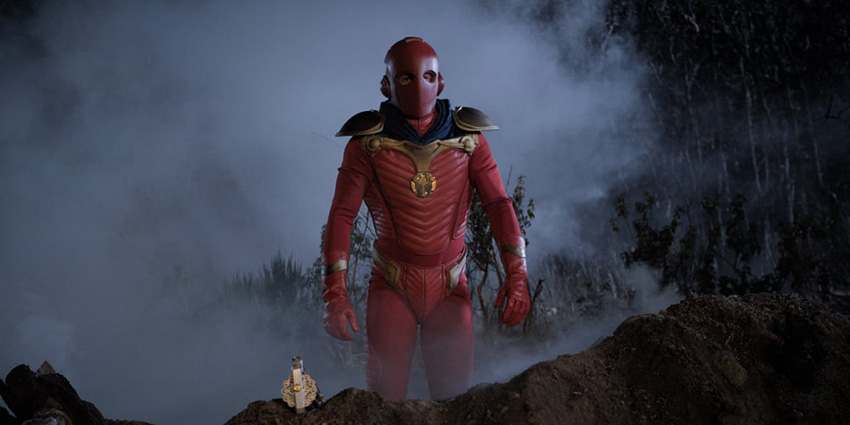 Javier, a 20-something struggling with adulthood and his girlfriend, unexpectedly becomes a superhero. Based on Santiago García and Pepo Pérez's comic.
Yanxi Palace: Princess Adventures – Netflix Original Series
Determined to win the heart of a Mongolian prince, a Qing dynasty princess contends with palace intrigue and vendettas against her family.
The Degenerates: Season 2 – Netflix Original Comedy Special
This stand-up series featuring comics who explore the coarse and salacious side of comedy, returns for a second season.
Last Updated: November 29, 2019