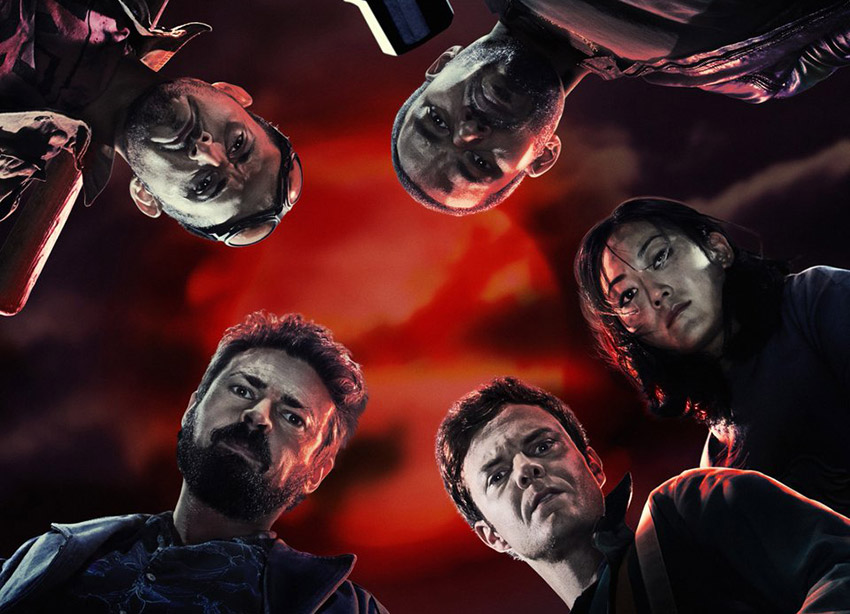 I was never much of a fan of The Boys. I know Garth Ennis and Darrick Robertson's Dynamite Entertainment comic series had quite the following, but Ennis' attempts to "out-Preacher Preacher", as he put it, put me off the book. For those of you not in the know, Preacher was Ennis' masterpiece comic book series about a hardnosed smalltown preacher who gains divine power and decides to use it literally find God and hold him accountable for how messed up the world has become. The very nature of that story meant that it was always extremely controversial and filled with just plain loads of WTF, but with The Boys, things were different.
The story is set in a world where superheroes (many of whom bear more than just a passing resemblance to big name heroes from other publishers) are commonplace, but most have been corrupted into callous deviants by their untouchable celebrity status. Enter Billy Butcher, the leader of a secret and brutal CIA black ops squad who task themselves with policing the superheroes themselves, usually in the most brutal fashion possible. And that was really my biggest issue with The Boys. Ennis was so obsessed with trying to outdo his previous work, that he would stage every scene in the most messed up way he could. It became shock just for the sake of shock.
And that lengthy preamble brings us to Amazon Prime Video's upcoming live-action adaptation of The Boys. This adaptation is being masterminded by Seth Rogen, Evan Goldberg and Eric Kripke. Rogen and Goldberg, besides for their many Hollywood feature film credits, are of course the duo who also adapted Preacher to screen with great success, often by toning down some of Ennis' excesses. And I'm hoping that they will work their magic here again and make The Boys as good as I know it can be.
Well, this weekend we got our first look at what they're cooking up during the show's panel at New York Comic Con, when the first teaser trailer was released. We don't get to see Billy Butcher (played by Karl Urban) and his group in action, but it sets the tone for this whole story rather perfectly.
Along with the trailer came some pretty big casting news. In the comics, the latest addition to The Boys and the readers' POV character is "Wee" Hughie Campbell, a Scottish conspiracy theorist whose girlfriend was killed by a reckless superhero. Ennis and Robertson intentionally designed Hughie to look a lot like actor Simon Pegg, so when the live-action series was announced, many fans hoped that Pegg would play the part. However, that didn't happen and Jack Quaid ended up getting cast in the role. However, close to the end of the show's NYCC panel, Pegg surprisingly joined the cast onstage and it was revealed that he would in fact be in the series playing the father of Hughie Campbell. Not quite what fans had hoped for, but a nice nod either way.
Playing the other members of The Boys are Laz Alonso as Mother's Milk, Karen Fukuhara as The Female (of the Species), and Tomer Kapon as Frenchie. The show also stars Elisabeth Shue as the main antagonist Madelyn Stillwell (in the comics, it's James Stillwell) the head of Vought, a huge private defence contractor who "owns" several superheroes, including the most powerful super-team, The Seven. Playing these superheroes are Antony Starr as The Homelander, Dominique McElligott as Queen Maeve, Jessie T. Usher as A-Train, Chace Crawford as The Deep, Erin Moriarty as Starlight, Nathan Mitchell as Black Noir. If you can add, then you'll know that's only six characters, but we still don't know who plays the invisible hero seen in the trailer shot above, as this is an original character created for the show.
The Boys doesn't have an official release date yet, other than us knowing it releases sometime in 2019 and that Dan Trachtenberg (10 Cloverfield Lane) will be directing the premiere episode.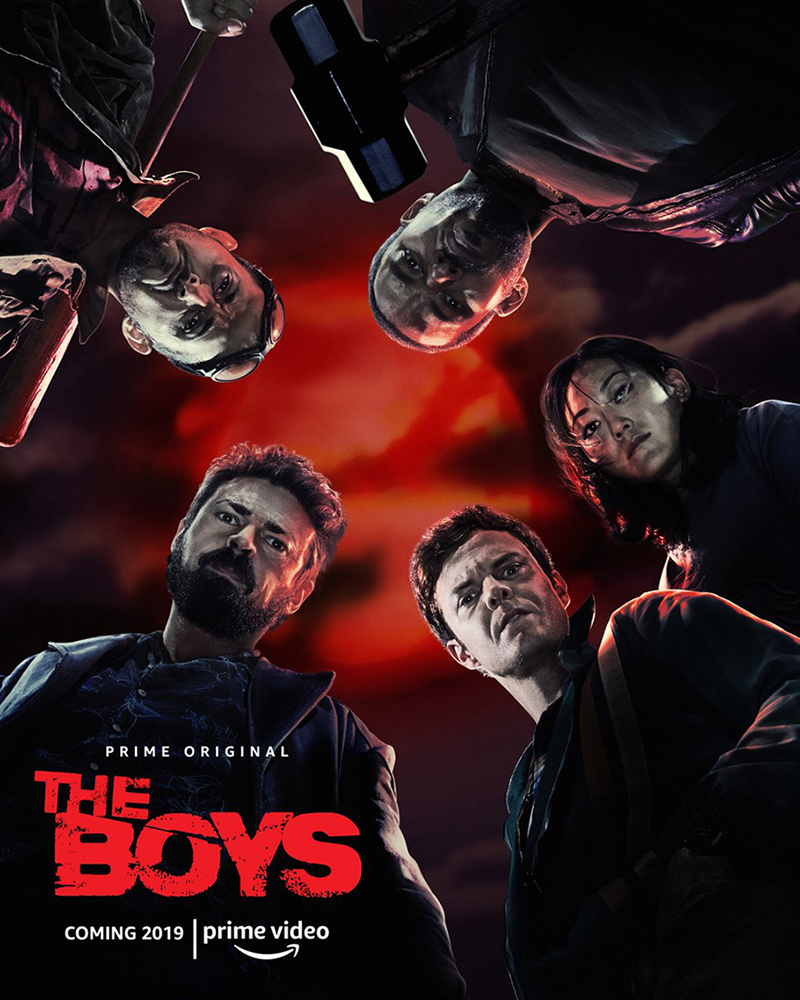 Last Updated: October 7, 2018